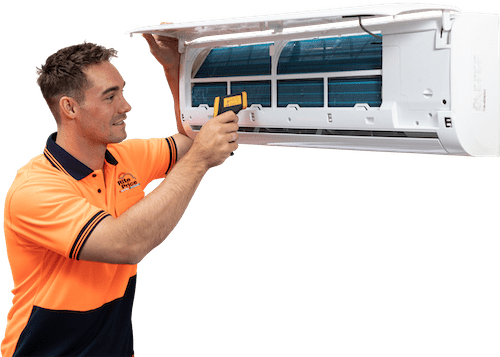 Air Conditioners Serviced and Repaired Rite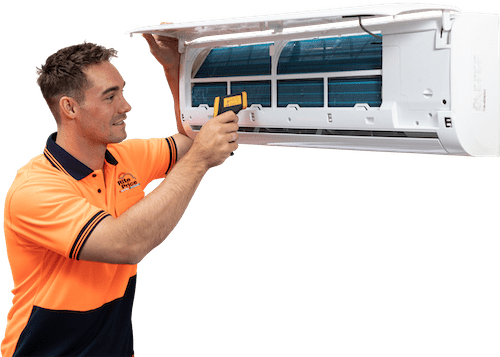 Air Conditioning Service and Repair across Adelaide
Rite Price Heating and Cooling has been keeping South Australian's comfortable at home and work for over 25 years.
Our Air Conditioning Technicians are fully trained and experienced with all air conditioning brands, split systems, evaporative, and reverse cycle systems.
Whether your Air Conditioner is due for a service to keep it running efficiently or you need an urgent repair, we are here to help you.
What Do Our Customers Think?
"The guys at Rite Price Heating and Cooling were fantastic. So prompt. Tidied up after themselves. Well done guys!!!"

"We are extremely happy with the service we received from Jonathan ..... Highly recommended."
RITE PRICE SERVICING AND REPAIRS
An Amazing Offer For Our Customers!
Home » Air Conditioning Service & Repair
Standard Servicing SPECIAL
Applies For Evaporative & Standard Split Systems Service.
DID YOU KNOW :
> Dirty filters on a ducted reverse cycle can reduce efficiency resulting in much higher running costs for you?
> An evaporative system with dirty pads - reduces your air conditioning efficiency and increases water and power usage.
Air Conditioning Service & Repairs
Get Quality Air Conditioning Service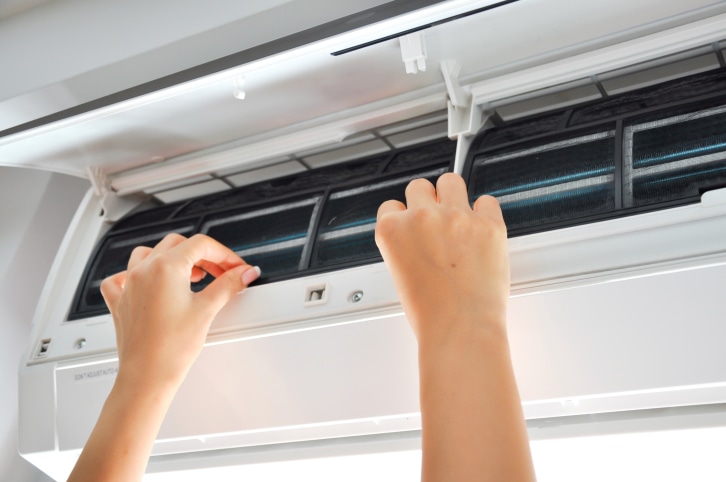 Another smart idea is to make repairs in the off-season. There is generally a transitional period between the warm and cool season when air conditioning service providers are less busy, and you may even receive coupons or announcements for special offers when you get your air conditioning service done during these transitional times of the year. Generally, repairs should be made quickly for the benefit of your system. However, if you become aware of the need for air conditioning service at the end of the peak season or through an annual maintenance service, making repairs in the off-season can be cost-effective.
Air Conditioning Service Includes Replacing Filters Regularly
Replacing air filters for a ducted air conditioning system may seem like a rather unimportant step to take, but it actually is among the most important to keep your system well-maintained. When the airconditioning system blows warm air through the home, the air must pass through the filters. When filters are dirty, the system must work harder to force the air throughout the home. This creates strain on a airconditioning system, and this strain ultimately results in greater wear and tear on components. Effectively, repairs are more common when air filters are not replaced regularly. Furthermore, this step can keep the system functioning with peak efficiency. You can replace your filters on your own, or you can call us and one of our technicians can complete this for you.
Replace an Older Unit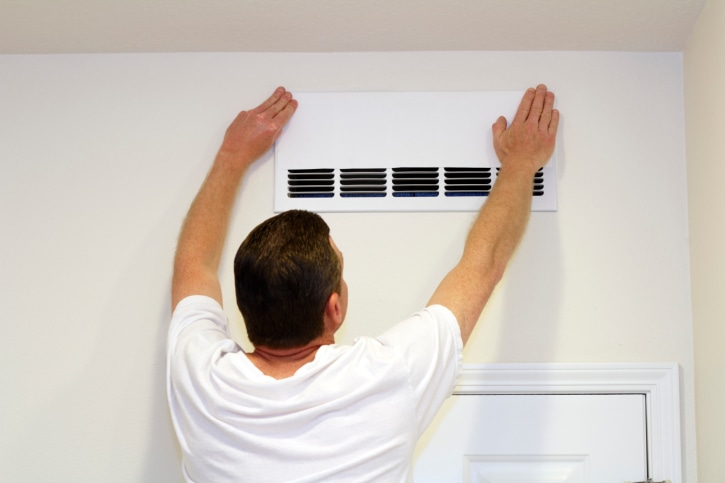 If your current evaporative cooling system is older in age, there is a good chance you can save a significant amount of money by replacing it with a more energy efficient model. When you contact Rite Price Heating & Cooling, you can learn more about the energy efficient models available as well as the cost savings they can provide to you. This information can help you to determine if it is cost-effective to replace your outdated unit with an improved model.
Schedule Annual Air Conditioning service & Maintenance
Another important step to take is to set up annual maintenance on your home's air conditioner with a trusted air conditioning system service provider. The annual maintenance service is intended to serve several purposes. A knowledgeable air conditioning technician will inspect and clean the system to identify potential problems and to keep the system running efficiently. Generally, this type of service is scheduled at the beginning of the season, so worn out or broken components can be replaced before they become problematic for a homeowner.
Make Small Air Conditioning Service & Repairs As Soon As Possible
In some cases, a broken air conditioning system will simply stop working, and it is not possible to keep using the system even though it is damaged. However, it is also common for a broken system to struggle along despite having broken or worn out components. Using a system that is damaged or in poor condition creates additional strain on other components. Essentially, one small repair item could be addressed quickly and with minimal cost, or that problem could grow to create additional problems that must be repaired with greater cost to the homeowner. By making repairs early, you can keep costs lower.
Air Conditioning Service Should Be Done As Soon As Possible
When an evaporative cooling system is not functioning properly, added strain may be put on some of the components. More than that, the system may have to work harder in order to keep the home cool. Essentially, many type of repair issues can result in inflated energy costs. Therefore, you can make repairs as soon as possible to keep costs low.
How Air Conditioning Service Can Prevent a Fire
No homeowner wants to contend with a house fire, and the good news is that this type of house fire may be almost entirely preventable if the homeowner takes proper steps. One of the best steps that you can take to prevent a fire is to schedule a tune up or maintenance service with Rite Price Heating Cooling. In addition to helping you minimise the risk of a house fire, maintenance also provides you with several additional benefits.
Don't Let a Faulty Air Conditioning Service Lead to a Fire This Summer – It's Time for a Tune Up!
When you think about flipping on your home's air conditioning unit this summer, you may think about the cool air that will circulate throughout your home and keep you and your loved ones cool and comfortable on warm days. The last thing you may think about is the potential for your AC unit to cause a fire. In reality, however, air conditioning units can and do cause fires in many homes each year, and this is an issue that can impact you as well. One of the biggest causes of AC fires relates to poor maintenance by the homeowner. After learning more about how a faulty air conditioning unit can cause a fire in your home, you may be ready to set up service with Rite Price Heating Cooling for your air conditioner unit
Rite Price Heating & Cooling have a full air conditioning service and repairs team available.
Rest assured, whether it's a no obligation quote to update your existing system or to have a new system installed, or to have a service technician call
Rite Price Heating & Cooling will have someone there to make sure you're always at the correct temperature. Rite Price service all makes and models from ducted reverse cycle & wall split systems to ducted evaporative units.
Rite Price Heating & Cooling is a South Australian family business icon. With stores across Adelaide, and a solid history of great service and customer satisfaction, Rite Price guarantee service, quality and installation by qualified experts. Providing the very best air conditioning prices available, but without cutting corners, Rite Price Heating & Cooling will provide you with a written guarantee on their workmanship.