Supply, install, service and repair.
Why is Ducted Gas Heating better?
In most areas electricity costs are rising faster than gas, so natural gas heating system offers a cost effective alternative. Plus it's kinder to the environment as it produces fewer greenhouse emissions than most other forms of heating. In fact the Australian Gas Association research found that gas ducted central heating produced just one third of the emissions of heating produced by black coal generated electricity. This system has the edge over reverse cycle when it comes to performance too. When it gets really cold outside, reverse cycle systems lose efficiency while Braemar ducted gas heating systems keep your home as warm as you want it- no matter how cold it gets outdoors! Ducted gas systems provides constant heat output regardless of the outside temperature, provides instant warmth that won't dry out eyes and heats your whole home – delivering lovely warm air through un obtrusive vents in your ceiling or floor. You get fingertip control by increasing or decreasing the temperature to suit you and your family. The higher the star rating, the more efficient the heater. Star ratings measure what percentage of gas used in the heating process is converted into heat. The higher the star rating, the closer to 100% of the gas is being converted into heat.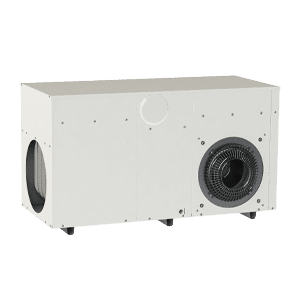 Braemar Supernova Series 7 – 7 Star
Ducted heating that has an unbelievable 7 star energy efficiency rating. Braemar Supernova Series 7 giving you access to the world's most energy efficient conventional ducted gas heater. With the Supernova range and the world-beating 7 star rating, there is finally a product that can deliver efficiencies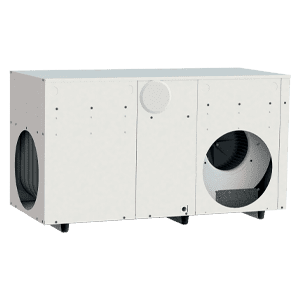 Braemar Supernova Series 6 – 6 Star- Ducted gas heating
The Braemar Supernova Series 6 is a ducted gas heating solution that will amaze you with its efficiency and effectiveness, its functions and its price. Finally, there's a heating solution on the market that can be tailored to your needs and your budget.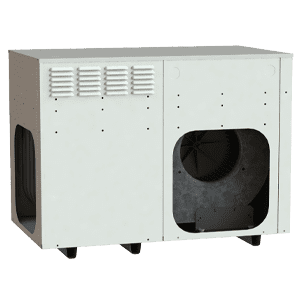 Braemar Supernova Series 5 – 5 Star
Our new five star range is non-condensing, which means the heater cabinet is one third smaller than other five star heaters – and that means it's much easier – and therefore cheaper – to install.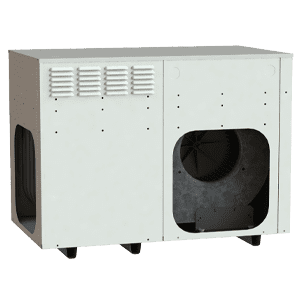 Braemar Supernova Series 4 – 4 Star
Ducted heating that has an unbelievable 7 star energy efficiency rating. Braemar Supernova Series 7 giving you access to the world's most energy efficient conventional ducted gas heater.
WHY CHOOSE DUCTED HEATING SOLUTION FOR YOUR FAMILY
Now more than ever before, we all want to choose heating that won't cost a fortune. And that is not easy to do when you consider that heating is one of the biggest costs in running a household. The minute you turn it on you can almost see your power bill rising. But, at the same time you need to keep your family warm, especially if you have babies or young children or perhaps someone elderly. We all need heating but it has to come at the right price. It has to be heating that we can afford. Rite Price Heating and Cooling has done all the hard work for you. We have been in the heating business for a long time and we have seen many products come and go. We know what works and we know how to make sense of all the claims and promotions when a new product enters the market. That is why we always come back to Braemar. For heating and genuine savings it really is the superior choice. When you weigh it up, Braemar heating is the obvious solution. It is without doubt, the cheapest whole of home heating on the market in Australia today. And, it can mean savings on your annual power bill of more than $400 if you choose the Braemar 7 star ducted gas system.
Mel Palmer
The guys that came were friendly, quick, really neat & tidy, and finished up by midday as they indicated.
Plus the price was nearly $1000 less than a competitor quote!

Julie Freeman
Dealing with Rite Price has been a pleasant experience. Professional team from sales to trade. Efficient, on time, courteous.
Would highly recommend

Pat GRIFFITHS
Competitive prices, great people. Installers were professional, efficient and friendly.
I would definitely recommend Rite Price

Todd Smyth
From the first phone call. Everything was done in a timely manner and very professional.
Would recommend Rite Price to anyone

Heating accounts for approximately 50% of total energy used in Victorian homes. By replacing your electric heater with a high efficiency gas space heater, your household can reduce your power bills by up to $280 per year. Your household can also save up to 2 tonnes of greenhouse gas emissions per year. The Victorian Government is making it more affordable for eligible Victorian households to make the switch to high efficiency gas space heaters, reduce household electricity bills and live more comfortably in winter. *Note: Savings based on the replacement of a portable heater with a 5 star natural gas heater in a room (25m²) in Melbourne (mild climate) at current energy tariffs and with an existing gas connection.