Supply, install, service and repair.
Gas heating is a popular choice for many new home owners and upgraders in Adelaide – and the state of South Australia. There are many reasons why one would prefer gas heating over other solutions such as the reverse cycle air conditioning systems.
In this article, we will be sharing what our in-house gas heating experts think about gas heating – when compared with other heating options for your home.
Gas Heating – Key Benefits
Below are some reasons for considering Gas Heaters for your home.
Energy Cost Savings from Gas Heating
In many locations, electrical energy expenses are rising faster than gas, so all-natural gas home heating such as ducted gas home heating provides a price reliable alternative.
The Australian Gas Organization research discovered that gas ducted central home heating created merely one third of the emissions of home heating created by black coal produced electrical energy. Celebrity scores measure what percentage of gas made use of in the heating procedure is converted right into warmth.
Braemar Supernova Series 7– The Globe's First 7 Star Efficiency Ducted Gas Heating system ducted gas heating
Now, more than ever before, South Australian homes are feeling the stress of high electricity costs. Over the previous decade, quarterly power costs have reached unprecedented degrees, so when you hear regarding a gas heating system that has an amazing 7 star energy performance ranking, well, you'd think it's a great idea.
Rite Price Heating and Cooling offers the Braemar Supernova Series 7 gas heating system which is possibly the most power effective gas heating system.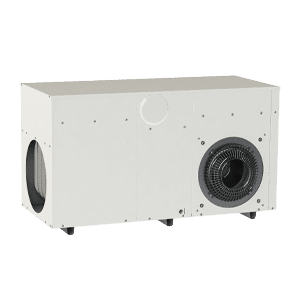 Braemar Supernova Series 7 – 7 Star
Ducted heating that has an unbelievable 7 star energy efficiency rating. Braemar Supernova Series 7 giving you access to the world's most energy efficient conventional ducted gas heater. With the Supernova range and the world-beating 7 star rating, there is finally a product that can deliver efficiencies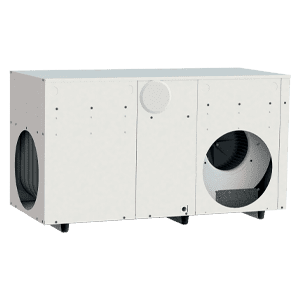 Braemar Supernova Series 6 – 6 Star- Ducted gas heating
The Braemar Supernova Series 6 is a ducted gas heating solution that will amaze you with its efficiency and effectiveness, its functions and its price. Finally, there's a heating solution on the market that can be tailored to your needs and your budget.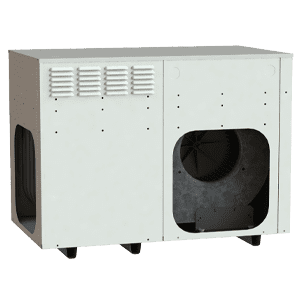 Braemar Supernova Series 5 – 5 Star
Our new five star range is non-condensing, which means the heater cabinet is one third smaller than other five star heaters – and that means it's much easier – and therefore cheaper – to install.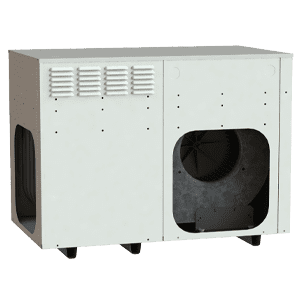 Braemar Supernova Series 4 – 4 Star
Ducted heating that has an unbelievable 7 star energy efficiency rating. Braemar Supernova Series 7 giving you access to the world's most energy efficient conventional ducted gas heater.
WHY CHOOSE DUCTED HEATING SOLUTION FOR YOUR FAMILY
Uninterrupted Gas Heating Performance
The popular alternative to a gas heaters would be the reverse cycle air conditioning system. Reverse Cycle technology simply allows an air conditioning system to also product heated air – usually distributed throughout the home via the same ducts used for the refrigerated air conditioning.
While reverse cycle air conditioning seems like a viable 2-in-1 to control your home climate, there is a slight setback in that during extreme cold conditions, the outdoor unit tends to freeze up. When that happens, the system automatically stops the home heating, and reverses to warm up the outdoor unit. That takes care of the outdoor unit from crossing the lower temperature limits – BUT – it also momentarily stops your home heating. And in winter, that may not be an acceptable occurrence!
For that reason, some home owners are fine with a reverse cycle air conditioner, while others prefer a dedicated gas heating system.
What Our Customers Are Saying About Us !
Mel Palmer
The guys that came were friendly, quick, really neat & tidy, and finished up by midday as they indicated.
Plus the price was nearly $1000 less than a competitor quote!

Julie Freeman
Dealing with Rite Price has been a pleasant experience. Professional team from sales to trade. Efficient, on time, courteous.
Would highly recommend

Pat GRIFFITHS
Competitive prices, great people. Installers were professional, efficient and friendly.
I would definitely recommend Rite Price

Todd Smyth
From the first phone call. Everything was done in a timely manner and very professional.
Would recommend Rite Price to anyone

When is Gas Heating better?
Customers could compare the power effectiveness and functionality of different solutions to determine if indeed gas heating will suit their situation more.
The fact is, gas heating works for some families while reverse cycle is better for others. To determine if gas heating is for you, you need to consider those 2 key factors above.
Energy costs in your area.
Occasional, momentary pauses in your heating.
The energy savings from gas heaters is generally one of the key reasons why one would prefer gas heating. Plus, with the current advances in energy efficient technologies, the gas heating systems have become even more energy efficient, resulting in much lower cost of gas vs what the electrical cost you would see from a reverse cycle system.
According to recent rate reviews, the price of electricity is rising much quicker than gas. This might provide a very strong reason for families to go with the gas heaters option. Generally speaking, gas prices have always trailed electricity, and in the long run, gas heaters should offer a more cost effective option.
Another consideration would be the size of your system. A moderate sized reverse cycle air conditioning would present a reasonable electricity cost. However, if you have a larger home, then the heating cost (if using reverse cycle) may become quite astronomical. In such situations, a dedicated gas heater would be better.
With regards to the momentary pauses in heating, different people have different tolerance levels for that. Generally, a few minutes of pausing to your home heating should not cause a great variation in your home climate and environment. So some families don't mind going with the reverse cycle system.
However, we do have customers who can't stand for even the shortest interruptions to their home heating. It just rubs them the wrong way and they becoming acutely aware of when the heating stops and comes on again. So we would say that it's entirely up to personal preference. And how one would react to such things.
Having said that, as Adelaide is not an extreme climate (compared to the much colder climates in countries such as Russia etc.), we would expect this issue to occur minimally. In many instances, one may be oblivious to it.
If you are considering gas heating, the Braemar 7-star series is an excellent choice for your home. Not only is it one of the most power efficient brands, it also offers the best performance to price ratio when compared with other brands. This means that it provides one of the best value for money when it comes to gas heaters.
With the Supernova array as well as the world-acclaimed 7 celebrity rating, a Braemar gas heating system would certainly be a solution that could supply performances that were once thought impossible just a few years ago.
Nowadays, most of us want cooling that is basic, reliable and also budget friendly. The trouble is, when we think regarding home heating, we have the tendency to assume it will certainly be pricey.
With the Braemar Supernova Collection 6, that problem no more exists. The Braemar Supernova Series 6 is a gas heating solution that will certainly impress you with its performance and efficiency, its features and also its cost.
Finally, there's a home heating option on the marketplace that can be tailored to your requirements as well as your spending plan. When you choose the Braemar Supernova Series 6 from Ceremony Price Cooling and heating, you are not just selecting a top quality heater yet it will also be installed by a proudly South Australian, family possessed business with even more compared to 25 years encounter in the sector.
When it is time to think about gas heaters , you could expect to be faced with an array of numerous options and also possibilities as well as it is very difficult to know where to start.
---
Rite Price Heating and Cooling can actually put you at the front of the pack. Take a look at the specials we are currently running on our Braemar gas heating series.
Rite Price Heating and Cooling is an iconic South Australian possessed company that understands the local market far better than most. Plus we feature a team of skilled and experienced tradesmen that we recognize will certainly care for you from start to finish, solution that you will be fortunate to get anywhere else.
Rite Price also a main provider of the Braemar Supernova Series and suggest the 3 Star for all your home heating requires– the leading gas heating system in the 3 Star group.
For reliable Gas Heating, call us now.