Ducted reverse cycle air conditioner prices you should know during this summer
Need ducted air conditioning for summer? Here's what you should know.
Whether you call it air con, A.C or air conditioning, the premise is the same – air conditioning removes the heat from a confined space, cooling the air and significantly reducing the humidity to a more comfortable climate controlled level. The system works via a series of ducts which are installed in the ceiling, floor or wall. This system runs through the roof cavity so it is all out of sight and out of mind and seamlessly concealed from the residents in the property.
Why choose Rite Price for your ducted air conditioners?
We've all probably experienced the benefits of air conditioning in particular ducted air conditioning which has an all over cooling function across an entire home or commercial space. Whether it's walking into an air conditioned shop on a hot day, spending some time in a cool doctors surgery waiting room or enjoying the super chilled air in a home with ducted air conditioning, the power of air conditioning particularly in the summer time is tremendous.
In the summer months, a climate controlled space works to keep residents and workers cool and calm and free from the frustrations of heat and humidity. Used in a wide range of domestic and commercial properties, ducted air conditioning is a lifesaver for many properties particularly in the tropical north in the summer months where days can hit 35 to 40 degrees.
If you're looking to find out more reasons why you should consider spending the money and installing ducted air conditioning this summer we've outlined a few things you should consider.
Reasons why you need ducted air conditioning this summer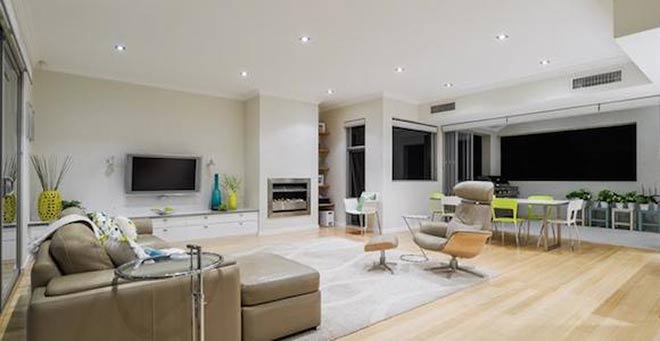 There are a wide range of reasons why you need ducted air conditioning, particularly if you like the option of cooling down after a hot day and unwinding without the sticky humidity.
Sleeping, relaxing and working in the summer can be a challenge and there are plenty of reasons why ducted air conditioning will take the edge off the heat during the summer months.
Temperature control
No matter your age or health, the heat can take the wind out of your sails and be a challenge when you are trying to relax or work, having the power to temperature control your living or working environment is a particularly powerful tool for creating the perfect space in your home or office.
Whether it is keeping warm in winter or cool in summer, temperature control allows individuals to be perfectly comfortable night and day. Whether you like the idea of different temperatures for each room or a centrally controlled temperature throughout your house, having the ability to temperature control your home is a massive benefit for ducted air conditioning users in the summer months. Each duct can be adjusted via a central control to the exact temperature you like allowing people with health concerns or specific air conditioning requirements to enjoy the exact temperature they enjoy in specific rooms. If you want more information please visit our ducted cooling page.
Smartphone controlled air conditioning
Imagine driving towards your home or office and being 10 to 15 minutes away and being able to activate the ducted air conditioning so that when you arrive the home is perfectly cooled and the exact temperature you like upon arrival.
In the summer months in particular, having the ability to control your air conditioning all via your smartphone or mobile device is an exciting option for property owners. The ducted air conditioning system is easily activated by your phone and you can arrive in comfort knowing that your air conditioning is at the perfect temperature the minute you walk into your home or office.
Seamless and works with your decor
Unlike split system air conditioning, which can be bulky and unsightly, ducted air conditioning systems are integrated into the walls and roof of your home or office, with only the duct vents appearing to the resident. Seamless and easily integrated into your home décor and styling, ducted air conditioning does not stand out like split system units and is installed in the roof, wall or floor cavity providing you with a really clean and simple look and feel and without the need for outdoor units near each window or wall.
Zoning creates a cool climate in your home
If you and your kids are relaxing in the TV on a chilled Sunday and you just want this particular room cooled during the day, ducted air conditioning provides the option of zoned areas that can be heated or cool selectively rather than the whole house needed to be air conditioned. The zoning function is particularly helpful for people that work from a home office and allow for one zone to be heated or cooled without the entire property needing air conditioning.
Whisper quiet so you can sleep at night in comfort
Ducted air conditioning units are whisper quiet and allow the residents of a home to sleep soundly at night without the need for a noisy fan or split system air conditioning unit. During the summer months in tropical and inland parts of Australia, the temperature can soar even in the evenings and getting a good night sleep can be a challenge. Ducted air conditioning provides the benefit of discrete and quiet air conditioning that can be isolated as required for your enjoyment. Sleep soundly with a comfortable ducted air conditioning unit during summer that takes the edge of the heat and humidity.
Adding a conditioner adds value
If you're looking at selling your home, having a ducted air conditioning unit adds significant value to the property. Air conditioning is a feature of a home and having a ducted air conditioning unit is a massive drawcard for potential buyers in Australia. Heating and cooling a home or office is a challenge and having a system in place, no matter how often you use it, is a huge benefit for the resale of a property.
One system will usually mean less servicing
If you have six individual split system air conditioning units, it means six sets of maintenance whereas if you have one ducted air conditioning unit it is just the one set of maintenance and more likely less chance something will go wrong. The servicing and maintenance of a ducted air conditioning system is affordable and with the one central outdoor unit, there are less changes of an issue for your air conditioning system.
Filtered and dehumidified air to the property
In warm and humid summer environments, asthma and allergies can occur and ducted air conditioning units have the option of filtering and dehumidifying the air to ensure it is comfortable and clear for individuals with allergies. Summer months can bring out a wide range of allergies and having a system in the home or commercial environment that works to reduce these issues and allergies can improve the lifestyle of your family considerably.
Ducted air conditioning units are tailored to your home or office specifically to ensure you have the right system for your needs. If you have lots of living rooms over two stories, you will need a completely different system to a one level small home, so it is worth engaging the experts and asking for a comprehensive quote for ducted air conditioning and ensuring the size of your system will be suitable for the size of your property.
Ideally installed when a new home is being built, ducted air conditioning systems can also be installed in existing homes if required. The system is quite complex and while it is cost, it is a considerable investment for the long-term value of a property. The basic prices for air conditioning units are outlined below – note this is a guide and you're best to speak with your local air conditioning expert to get a detailed quote to suit your home or commercial property:
Unit of small home – starting from $6,000
Single story home – $10,000 to $12,000
Large two story home – $15,000+
Having an air conditioning unit in your home during the summer months makes the heat far more bearable and offers a more enjoyable living and working environment. With environmentally friendly settings and the ability to isolate and zone ducted air conditioning, the choice really is not if you should get ducted air conditioning but when. If you're looking to install ducted air conditioning at your home, now is the time to start planning for the summer months as well as get the benefits of climate control year round. Air conditioning that is ducted through a property is a well worth the investment with the zoning and cooling options a major feature for property owners.
To find out more about installing ducted air conditioning in your property this summer, speak with your local air conditioning expert and ask for a personalised quote for your home.