Breezair Evaporative Air Conditioning
Seeley international dealer is giving exclusive amazing 20% more cooling this summer with the all new Breezair which is the Breezair supercool evaporative cooling.Breezair help save on your electricity bill: Breezair evaporative air conditioner are the leader in energy saving. The all new breezair evaporative air conditioner can help your energy bill become next to nothing!! think about spending as little as $37 per year in energy bill toward your air conditioner. With the extreme hot summer we experience here in Adelaide, where you could be spending well over thousands of dollars on energy bill by running your conventional air conditioners all day.
Breezair evaporative cooling air conditioner is specifically designed to cool your home. And it doesn't matter where you live, the Breezair evaporative air conditioner technology will cost you less to run than any other air conditioners. The Breezair evaporative cooling air conditioner technology is so effective that it cost as low as one tenth of a standard ducted air conditioner to keep you and your family cool during the hot summer period. As a matter of fact, with Breezair you can keep your home cool during the summer period for as little as the cost of running a light bulb.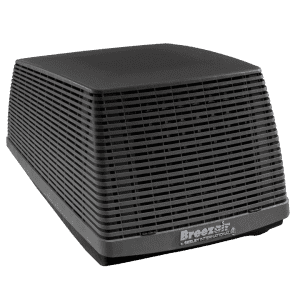 Humidity and Atmospheric Science: Get the Best Possible Results Out of Your Evaporative Air Conditioning System
A healthy choice for you and your family: Breezair is undoubtedly the most healthier choice of evaporative cooling air conditioner for you and your family. With the operation sequence that the technology incorporate with it system, your home will be filled with fresh, cool, clean air at all time. Because Breezair evaporative air conditioning completely replaces the air within your home every few minutes. Fresh air is drawn through moistened Chillcel pads where it is filtered and cooled before being gently circulated throughout your home. The process is natural and effective, giving you a continuous fresh air instead of stale, recycled, refrigerated air. it's also much gentler on the eyes, nose and skin because evaporative air conditioner doesn't have the aggressive drying effect that occurs with refrigerated systems.
How Evaporative Coolers Use the Science of Evaporation to Cool Your Home
Breezair evaporative air conditioner gives your family 100% fresh air: One of the amazing things about running a Breezair evaporative cooling air conditioner is that when you step into a home that runs the Breezair evaporative air conditioner, you are greeted with fresh air. Running a Breezair evaporative air conditioner will help bring refreshingly filtered, cool and clean air into your home.it's as natural as a soothing sea breeze. Unlike refrigerated systems, Breezair does not continually recycle stale air – it actually completely replaces the air within your home every few minutes
Freedom of enjoying the outdoor living come with Breezair evaporative air conditioner: One of the beauties of installing an evaporative air conditioner from Breezair is the freedom it give to you and your family to enjoy entertainment and out door life style. If you are that person who prefer to enrich your family with nature's fresh air with the freedom of opening the doors whenever they want to go outdoor and come back in without the frustration of loosing indoor cooling, then Breezair evaporative cooling air conditioner is your number one choice of air conditioner. The Breezair evaporative air conditioner allows doors and windows to remain open whenever it is operating giving your children the freedom of going outdoor and coming back in without any concern.
Breezair evaporative air conditioner look after the environment: The Breezair evaporative cooling air conditioner is the air conditioner to purchase if you love the planet earth. With other ducted refrigerative air conditioner producing 1.6 tonnes of harmful CO2 every year, Breezair evaporative air conditioner system is so intelligent and efficient that it produces less than one tenth of this volume. Choose Breezair evaporative cooling air conditioner to help reduce the amount of harmful greenhouse emissions entering our environment.
Mel Palmer
The guys that came were friendly, quick, really neat & tidy, and finished up by midday as they indicated.
Plus the price was nearly $1000 less than a competitor quote!

Julie Freeman
Dealing with Rite Price has been a pleasant experience. Professional team from sales to trade. Efficient, on time, courteous.
Would highly recommend

Pat GRIFFITHS
Competitive prices, great people. Installers were professional, efficient and friendly.
I would definitely recommend Rite Price

Todd Smyth
From the first phone call. Everything was done in a timely manner and very professional.
Would recommend Rite Price to anyone

Why there is nothing else in Breezair evaporative air conditioner's class!
Save even more with the only evaporative air conditioner with InvertaCool inverter technology: Trust Breezair to be the only evaporative cooling system with mega-energy-saving InvertaCool inverter technology. Brazair's InvertaCool is an amazing innovation that saves you money on operating costs year after year, after year. InvertaCool cleverly manages power consumption which adds up to greatly reduced energy use, improved performance and genuine cost savings and, only Breezair has it!
Australian made quality: Breezair's engineering sets a new standard for cooling performance and reliability. Whether you live in Birdsville or Bondi, Breezair leading-edge cooling technology won't let you down. That's because Breezair is designed and built in Australia to withstand even the harshest Australian summer. with rugged and clever design features such as these, Breezair will keep you and your family comfortably cool for years to come…
Looks that are built to last: Designed to blend discretely with the roofline of your home, Breezair's world renowned Permatuf cabinets look great and won't crack, peel or warp. Manufactured in Australia from UV stabilised polymer, the injection moulded cabinets are virtually impervious to our harsh climate and will retain their good-as-new looks year after year.
Nothing cools as quietly: The thing you immediately notice about the world class Breezair evaporative air conditioning series is how cool it makes your home feel, and how quietly it operates – it is incredibly quiet. It is all thanks to the superior design of Breezair ground-Breaking centrifugal fan and Hushpower motor, a global revolution in air conditioning engineering. Breezair is significantly quieter because older systems use old-fashioned axial fan systems.
Breezair evaporative air conditioner means revolutionary technology
Breezair evaporative cooling air conditioning systems pioneered the world's first Inverter motor technology for domestic and industrial coolers. With the eco friendly technology, and the most energy efficient running advantage coupled with the cooling power. Breezair evaporative cooling air conditioners guarantee ultimate comfort for you and your family by keeping you cool all summer long. The all new Breezair Invertacool™ is brilliantly designed to help you manage your energy consumption by eliminating any wasteful and costly stop-start sequence which the conventional air conditioner systems operate by. By reducing this wasteful sequence of operation, the Breezair evaporative air conditioner saves your money on energy bills. Refrigerated systems with inverter technology use less electricity than those without inverter, but still use a significant amount more electricity than Breezair evaporative air conditioners. It is very hard to beat the most energy saving air conditioner on the planet. With Breezair evaporative cooling air conditioners saving you up to 90% energy bill than refrigerated air conditioner units which includes split systems air conditioners and reverse cycle air conditioners you know you're in for the treat. Also, the Breezair evaporative air conditioner will help save up to 40% energy bill than conventional ducted evaporative air conditioner systems without Inverter. The Breezair Icon is the world's first all plastic cooler with the world's first large centrifugal fan, the world's first enclosed tropic proof motor and costs to run as little as a single light bulb. It is no wonder that it is sold in more than 110 countries. Your home deserves the finest Ducted Evaporative air conditioner available. So it makes good sense to choose the revolutionary Breezair Icon – the world's quietest and most efficient ducted evaporative air conditioning system.
Breezair Evaporative Air Conditioner – South Australian made
The Breezair evaporative cooling air conditioner story of one of those beautiful success storied of the great South Australia. And because Breezair evaporative cooling air conditioner is the ONLY INVERTER Ducted Evaporative air conditioner on the market till date and it is made right here in South Australia. The Breezair air conditioner story becomes yet another great South Australian success story just like Rite Price Heating and Cooling, a proud family-owned company that has been looking after people just like you for more than twenty years. Ask about our fantastic offers on Breezair Evaporative cooling systems. Contact us now for your free in-home quote on our Breezair Evaporative Cooling systems.