Best Air Conditioning
Home » Air Conditioning
Servicing South Australia's Home Heating and Cooling Needs.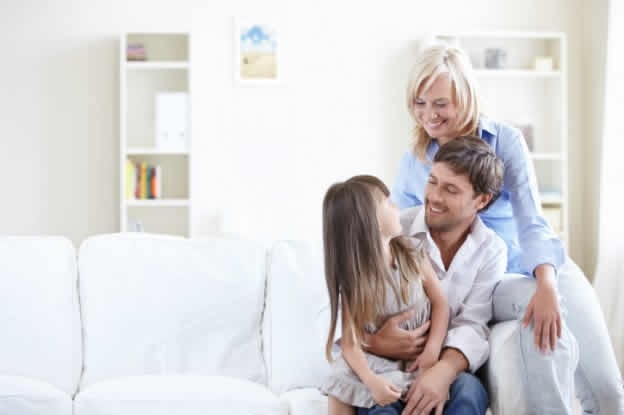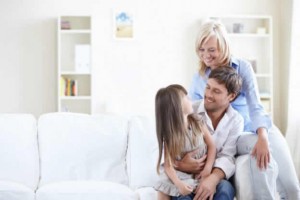 Once you have made the decision to invest in the best air conditioning system, it is easy to become quickly overwhelmed by the sheer amount of air conditioning systems available on the market today. Where do you even start? At Rite Price Heating and Cooling, we are ready and waiting to guide you the whole process with sound and sensible advice that you can trust and it won't cost a fortune. Let's start with some of the most frequently asked questions:
What sort of air conditioner do I need?
Should I choose an evaporative system or a ducted reverse cycle solution?
Do I need a wall mounted split system air conditioning, and if so, what brand best meets your needs?
These are all really valid questions and usually with straightforward answers, as long as you ask the right people. That's why Rite Price Heating and Cooling, your local AC specialist is here to help. We employ staff with over 25 years experience and we are proud of our reputation for delivering premium service, installation and support.
Our local knowledge is second to none and you can rest assured that you have made the right choice coming to Rite Price Heating and Cooling for your air conditioning needs. Based in Adelaide also means that we can predict exactly what your heating and cooling needs will be. No one knows Adelaide like a local and we really are your local air conditioner specialists. We know that our climate can throw up all sorts of tricky weather.
From our hot, dry summers with heatwaves that can last for several days with temperatures above 35 degrees to our cold, icy winters where the mercury can plunge close to zero overnight and early morning. Plus there are also storms and winds that can cause havoc. Adelaide weather has it all and you need the best air conditioning system that can cater for it all. Well, you have come to the right place because at Rite Price Heating and Cooling we have seen it all! We can also chat with you to find out just what sort of air conditioning system you need.
When Split Systems air conditioning can be the answer.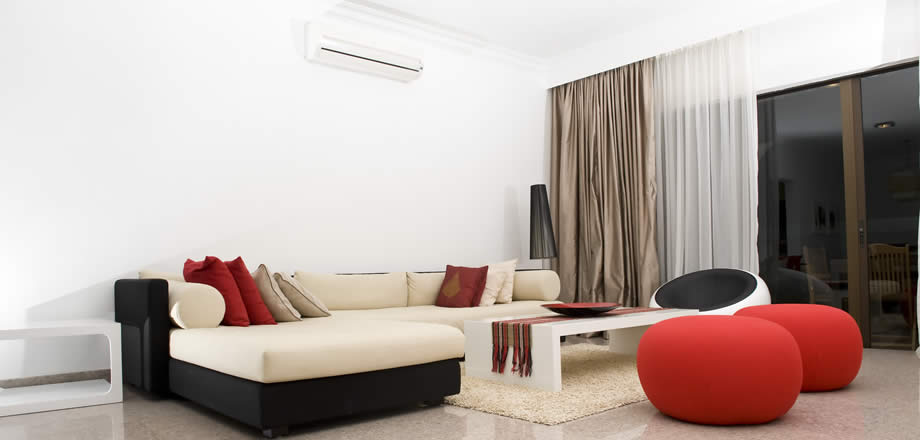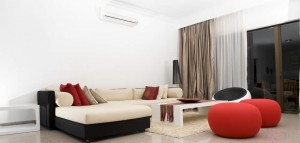 If you live alone or perhaps in a small house, flat or apartment, then a wall mounted split system might be the answer as it will allow you to heat just the room that you are in without wasting energy on warming the whole house. Plus there are also models that cater for the smallest of rooms so you don't have to choose a split system that is too big or bulky on your interior wall. Note, this can be a great option for bedrooms for babies and toddlers and also for the elderly or infirmed who might just need to keep the family or bedroom warm.
Whisper quiet, a split system won't interrupt sleep patterns and with premium thermostatic control, you won't even notice it shutting on and off. If you have a larger home or family, choosing evaporative or ducted reverse cycle may be a better and more energy efficient choice. These types of systems give you the flexibility to turn AC system on and off depending on what rooms are being used at the time.
Maybe you have teenagers who are studying in their rooms, but you also want to keep the living room warm. Easy! Just choose the rooms you want to warm and at the touch of a button your zoned system will swing into action. No need to warm rooms that people are not using and that means no wasted energy which is good not only for the environment but also for your wallet. So it is easy to get confused with so much choice and then there are other things to take into account like:
How high your ceilings are to get maximum warmth
How many windows you have to manage heat loss
How often doors are kept open
Do you have pets?
Does anyone suffer allergies?
At Rite Price Heating and Cooling, we will help you answer these questions and any others you may have as you make the important investment to purchase the best air conditioning for your home. Another great reason to choose Rite Price Heating and Cooling is that we are major stockists for all the world's leading brands giving you access to an outstanding selection of quality products. Better still, Rite Price Heating and Cooling is in the fortunate position of being able to buy in bulk and that means we can offer you the most competitive prices around. So you are always guaranteed the right price, on all the right brands. That's good to know that whatever you choose to buy, you're choosing the best there is on the market today.
Split System Air Conditioning from Rite Price Heating and Cooling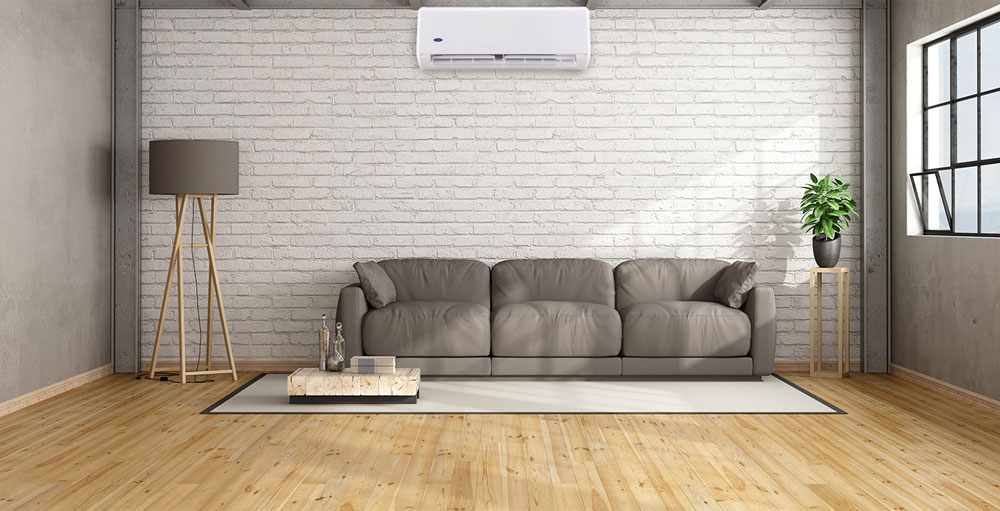 If you're looking for split system air conditioning, we can show you the leading brands such as; Mitsubishi Electric, Carrier, Toshiba and Hitachi, all competitively priced and with all the optional extras you would expect like timers, remote control access and whisper quiet operation. All this in an elegant and stylish design that will complement your room's existing décor. And you will be amazed at the low prices with some products under $1000! It is hard to believe that this level of superior air conditioning is now so affordable.
For example, the Mitsubishi Electric wall split system air conditioning dazzles with its high glossy panel, making your home sparkle with luxury. What's more, you can enjoy clean, refreshing air with its strong power and purifying functions. With Mitsubishi Electric's superior technology, you no longer have to go through the annoyance of turning your air conditioner off as soon as you feel the room is sufficiently cooled, and then turning it back on when the room begins to warm back up.
Carrier also offers you a huge selection, centred on its Hi-Wall Split Systems which, when installed, sit unobtrusively, high on your wall and come in a subtle white colour palette to work in with your existing décor. Indeed, a Carrier Hi-Wall Split System adds glamour and design to your family environment, while also delivering cool, clean air.
And Toshiba ducted reverse cycle air conditioning systems have many outstanding features. Their refined design includes flexibility in application, low operating sound level, improved air quality and all round temperature comfort. It's also kind to the environment with a unique commitment to minimizing air pollution.
Ducted Reverse Cycle Air Conditioning from Rite Price Heating and Cooling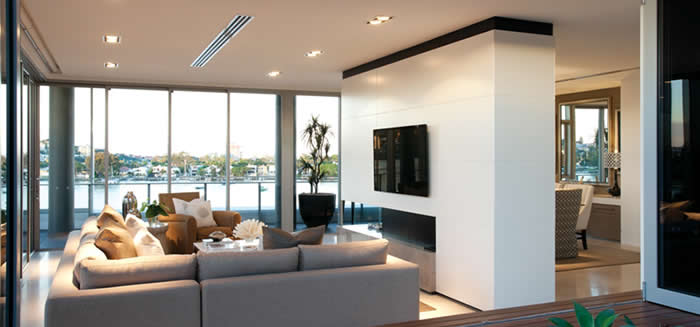 For ducted reverse cycle air conditioning, look no further than our top range from Toshiba, Mitsubishi Electric, Carrier and Actron, giving you the best air conditioning system that will keep your entire house at the optimum temperature all year 'round.With almost no sound, improved air quality and discreet vents in your ceiling you will hardly notice your system is even on.
Most importantly, your ducted air conditioning will be designed just for you. We will personalize it to meet your individual needs so that it will always be working at just the right warmth and capacity. No more energy wastage, no more hot or cold spots. At Rite Price Heating and Cooling, we are the local specialists and we know how to tailor a reverse cycle system just for you.
For example, Mitsubishi Electric offers you a fantastic selection of ducted reverse cycle air conditioning systems that are all based on being reliable, quiet and energy efficient. Mitsubishi Electric ducted reverse cycle air conditioning systems also give you a "whole of house" solution to your air conditioner requirements. Gone are the days of AC systems that has hot and cold spots around the home. With Mitsubishi Electric, you are choosing a system that gives you even air distribution every time you turn it on.
It is also a system that is easy to use with central temperature and zone control with "set and forget" timers. Other brands including Toshiba, Carrier and Samsung also have features like Inverters, Digital Scroll and Premium systems from 7 to 27 kW cooling capacity and are available in both single and three phase. This means there is a ducted solution for every size and style of home single storey or two, apartment or detached, home or office.
A good looking system also helps and the aesthetics of ducted heating and cooling are hard to beat with elegant and slimline vents in your ceiling or floor. You'll also notice the noise, or lack of it because all the equipment that produces the sound will be outside or in the ceiling or even under the floor. It really is the quietest of all air conditioner options.
And remember, at Rite Price Heating and Cooling, we will take care of the little things that will make a big difference to the end result. For example, well-designed ceiling outlets work at their best when rooms are sealed from draughts to the outdoors. Cold air entering under outside-facing doors can form a layer above the floor and stop the less dense warm air from ceiling vents heating the air near the floor, creating a 'cold feet–warm head' problem. A return air path from every outlet back to the central system is very important.
Without it the warm air escapes and the system sucks cold air in, dramatically reducing its effectiveness. In each room that has a duct outlet installed, a gap under the door between the room and the central return air inlet creates a return path.It's clever thinking and it is what you would expect from the leaders in local AC specialist, Rite Price Heating and Cooling, your local air conditioning specialist with real knowledge and know how to deliver the right result everytime and on budget.. (no hidden costs along the way, it's our guarantee to you).
And you'll be surprised at the value for money. It is actually cheaper to install ducted heating and cooling than to put a split system in each room. It is also an investment and a selling point if you ever decide to move home with ducted reverse cycle air conditioning considered to be a major selling point in real estate.
Evaporative Air Conditioning from Rite Price Heating and Cooling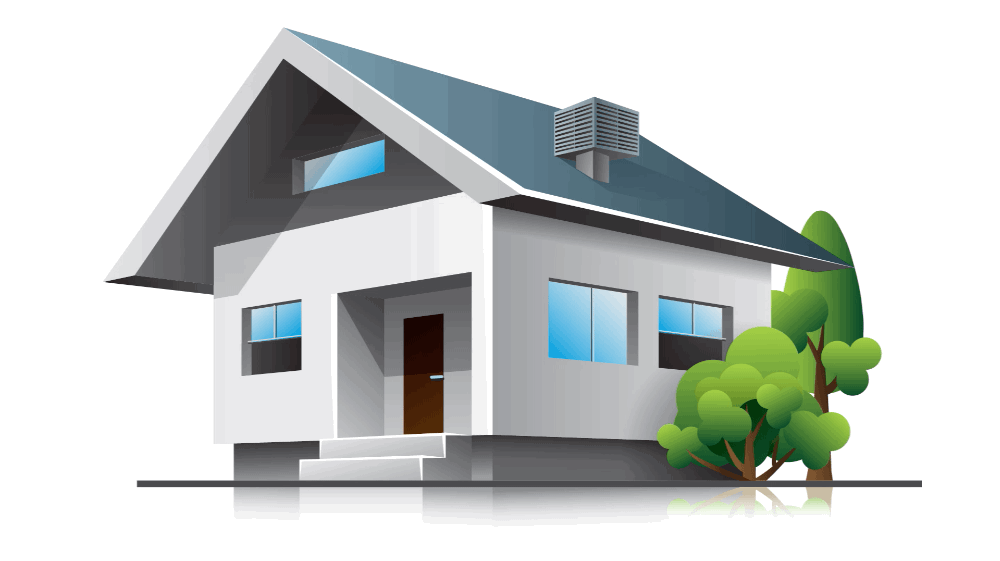 For evaporative air conditioning, again, we are your local specialists and we are pleased to offer you the full range of evaporative conditioning from Braemar, Breezair and Coolair which are made right here in South Australia by award winning Seely International.
When it comes to delivering powerful cooling performance during the harshest Australian summer, Braemar has no peer. Every part of the Braemar cooler is designed to deliver maximum cooling performance with minimum energy and water consumption. With decades of air conditioning experience, superior design and advanced technology, Braemar coolers will deliver wonderfully cool comfort even during the hottest heatwaves
Braemar is renowned for its whisper quiet operation. The secret is its state of the art, Stealth® fan that ensures a constant, even flow of air through the Chillcel pads, giving you a cool, quiet and welcoming breeze. Braemar's incredibly smart automatic drain valve and its AUTOWinterseal features, reduce the need for seasonal maintenance as your system will automatically empty its reservoir, leaving it clean and dry while closing off the AC ducts to prevent cold draughts and heat loss in winter. Breezair has the world's first and only Inverter motor technology for domestic/industrial evaporative coolers. The technology built into Breezair is the best in the world and your guarantee of the ultimate in comfort, economy and cooling power.
Its Invertacool™ cleverly manages power consumption and eliminates the wasteful and costly stop-start-stop sequence of old-fashioned systems generating greatly reduced energy use and genuine cost savings. Refrigerated systems with inverter technology use less electricity than those without inverter, but still use a significant amount more electricity than Breezair evaporative air conditioners. A Breezair Icon series evaporative air conditioner uses up to 90% less electricity than refrigerated units (including split systems and reverse cycle air conditioning) and up to 40% less electricity than conventional ducted air conditioning.
Coolair evaporative systems have been cooling Australians for over 30 years with a low cost, high performance evaporative air conditioning built to last. Coolair's® new range of Evaporative Air Conditioners in a comtemporary colour palette, are the ideal alternative in cost effective, healthy, cooling and feature a state of the art Axial fan which ensures a constant even air flow over the pads, with a minimum use of energy.
Your Coolair® cooling system also comes with a variable speed motor that gives you maximum control of your comfort, with a built-in overload safety switch. Every motor must pass rigorous and demanding performance measures to ensure it is reliable, smooth in operation, and long lasting. So, in many ways, evaporative air conditioning is an ideal solution for you and your family and it's surprisingly affordable too.
Summary – Rite Price Heating and Cooling- The best air conditioning specialist
As you can see, at Rite Price Heating and Cooling, we know and appreciate that every home and every family is different. What works in one house may not work in another. That's why we design the best air conditioning systems to suit your individual need. It's a custom built service that we think, is pretty hard to beat. It's also why a member of the Rite Price Heating and Cooling team will come into your home, apartment or office to give you the right advice on the right design. We will measure out and fully scope the area, calculating ceiling height, window size and doorways so that when your AC system is installed, you'll be delighted with the result.
We guarantee no hot or cold spots and we are also pleased to offer warranties on all our great range of products and brands. And in the very unlikely event that something goes wrong, we will be there in an instant to repair or resolve your issue and with regular maintenance of your system is also part of our business, you will receive the type of service you need and deserve. We know you are busy and that's why we will always be just a phone call away.. no problem or job is too big or too small.
Rite Price Heating and Cooling has the all right solutions And we are proud of our team of qualified and licensed tradesmen with many years of experience, industry and product knowledge. And, isn't it comforting to know, it's all backed that up with a 10 year warranty on workmanship. That's a warranty that you won't find everywhere. So call Rite Price Heating and Cooling today, or contact us via our website or instore at Clovelly Park, Valley View or Munno Para and get on to the experts.
Providing the very best air conditioning prices available, but without cutting corners, Rite Price Heating and Cooling will provide you with a FREE quotation, installation and follow up service that will surpass your expectations.