Air Conditioning Warehouse Sales Adelaide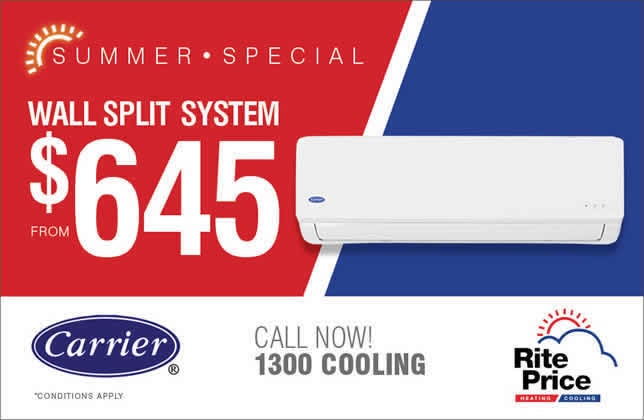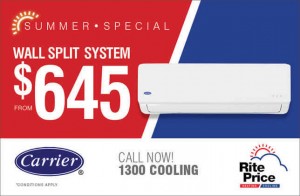 When the summer months hit, they bring hot weather that can leave a homeowner and his family searching for a way to cool off. A home air conditioning system or window unit is one of the many wonderful opportunities available from Rite Price Heating & Cooling. When purchasing a home cooling system, there are many things you'll need to keep in mind to make sure you are getting the unit that meets your cooling needs. Not all home cooling systems offer the same benefits. When looking for air conditioning warehouse sales Adelaide homeowners seek out the expert advice from Rite Price Heating & Cooling on 1300 COOLING. Here are some reasons to choose our service.
A Wide Selection Makes Choices Important
With Rite Price Heating & Cooling, a homeowner will find a variety of choices to meet their cooling needs. These units are made to fit a myriad of budgets and space available for cooling systems in a home. If space is an issue and the person wants a unit that can be moved from one location to another, they might consider a window-cooling unit. Another option for a home without installed ductwork is a split air conditioner. All of these types of air conditioning are available for purchase and installation through Rite Price Heating & Cooling.
With so many units available for installation, a homeowner will find something to meet their needs in a price point that meets their budgetary concerns. A member of our sales staff will help you decide which units are right for your home and help find a unit that you can afford. In addition to initial costs, our staff will also help you take into account other cost factors like energy costs and the expected lifespan of a particular unit.
Service and Dependability One Can Appreciate
A homeowner wants to work with a company that is dependable and able to provide all the service needed now and in the future. Rite Price Heating & Cooling is the company with more than 25 years' experience helping homeowners get the right air conditioning unit. We enjoy working closely with our clients and helping to ensure their summers are more bearable. Many homeowners benefit from our dedication to customer service and free quotes for units and the cost of installation. In many cases, you can have a new unit installed immediately so you and your family can cool off.
Rite Price Heating & Cooling is ready to help any homeowner with a new air conditioning unit. When a homeowner is ready to get cooled off, they should contact Rite Price Heating & Cooling at 1 300 COOLING today to get a free quote.
Our air conditioning warehouse sales Adelaide
Whether it's a repair, service call, no-obligation quote to update your existing system or to have a new system installed, You can contact our air conditioning warehouse sales in Adelaide for more information on the air conditioning warehouse sales we have. We will have someone there to make sure you're very well looked after.
Rite Price Heating & Cooling is a South Australian family business icon. With stores across Adelaide, and a solid history of great service and customer satisfaction, we guarantee service, quality and installation by qualified experts.
Before You Make Your Purchase consider our air conditioning warehouse sales
If you have decided to invest in a split heating system for your home, you should consider our air conditioning warehouse sale Adelaide. We will show you the things you should focus your attention on. First, after considering our air conditioning warehouse sales Adelaide then you should consider the size of the unit. These units have a BTU rating that relates to the size of the space they are designed to be placed in. If you want to maximise the system's energy efficiency and have the greatest level of temperature control, you want to purchase right size of system for the space. Because there is a component to the system that is placed in the room, you make also consider the aesthetic style of the room. Many are available in black, white or other neutral hues in our air conditioning warehouse sales, and they may have a sleek or stylish appearance. Other important points to think about include the cost, the reputation of the brand, consumer reviews and warranty information. And that is why you should be visiting our air conditioning warehouse sales adelaide for more information on these things.
A split system for heating is a beneficial option that may be ideal for many homes, but it may not always be the best option for all homes and that is the reason we always recommend our valuable customers to visit our air conditioning warehouse sales Adelaide for enlightenment on how this things work. You should consider if these benefits would have an impact on your home before you make your purchase. You can also compare the cost of installation and operation between these units and the central style of heating system to help you make a more informed decision. Through your research about these systems, you can make a decision that is best for your home and budget.