Coolair evaporative cooling overview
Coolair evaporative cooling : Ducted evaporative air conditioning is a fantastic way to cool your home as it is efficient, cost-effective and easy to operate.At Rite Price, we are proud to offer you access to the best brands in the business, brands like Breezair, Braemar and coolair evaporative cooling all locally made by the multi-award winning Seeley International at Lonsdale.
We are also pleased to provide you with a FREE quote and inspection as well as giving you prompt and reliable installation and follow up support.
It's customer service at its best and it is why Rite Price, a proud South Australian company has an outstanding reputation in the air conditioning industry.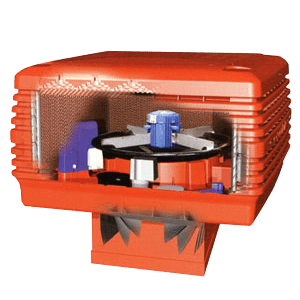 Coolair evaporative cooling
---
coolair evaporative cooling systems have been cooling Australians for over 30 years with a low cost, high performance
evaporative air conditioning built to last
Coolair's® new range of Evaporative Air Conditioners in a comtemporary colour palette, are the ideal alternative in cost effective, healthy, cooling and feature a state of the art Axial fan which ensures a constant even air flow over the pads, with a minimum use of energy.
Your coolair evaporative cooling system also comes with a variable speed motor that gives you maximum control of your comfort, with a built-in overload safety switch. Every motor must pass rigorous and demanding performance measures to ensure it is reliable, smooth in operation, and long lasting.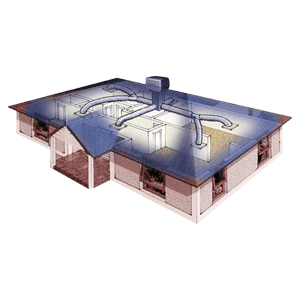 Coolair evaporative cooling technology
---
Coolair evaporative cooling has a clever high efficiency pad wetting system that ensures complete pad saturation for decades to come and means no clogging or dry spots on the filter pads.
At the heart of this saturation process is the Tornado pump which tirelessly circulates high capacity water flow through the Chillcel pads. Tornado's high quality parts and construction mean it will easily last up to three times longer than less efficient conventional style pumps.
Coolair evaporative cooling can also be fitted with the optional Clean & Dry function to avoid the need for seasonal maintenance. This clever device conserves water by retaining the system's water for up to 72 hours of non-operation. If the system is not used for 72 hours, Clean & Dry will release its load as garden friendly grey water, and thus prevent the build up of algae.
Mel Palmer
The guys that came were friendly, quick, really neat & tidy, and finished up by midday as they indicated.
Plus the price was nearly $1000 less than a competitor quote!

Julie Freeman
Dealing with Rite Price has been a pleasant experience. Professional team from sales to trade. Efficient, on time, courteous.
Would highly recommend

Pat GRIFFITHS
Competitive prices, great people. Installers were professional, efficient and friendly.
I would definitely recommend Rite Price

Todd Smyth
From the first phone call. Everything was done in a timely manner and very professional.
Would recommend Rite Price to anyone

Reassurance
Every coolair evaporative cooling system is fully backed with a reassuring warranty. This includes a 10-year structural warranty and a hefty 25-year corrosion-free guarantee on the injection molded cabinet.
A comprehensive 7-year parts and labour warranty on the entire system completes the Cooler packaged and gives you total peace of mind. With cooler evaporative cooling you can look forward to unsurpassed high performance, trouble-free cooling, year in year out. Ask about our fantastic offers on Coolair Ducted Evaporative Air Conditioning systems.
Call now on 1300971288 or visit one of our stores. A member of the Rite Price Heating and Cooling team is ready to take your call, and rest assured, when you call Rite Price, you are calling the best in the business. It's a name you can trust and we won't let you down. Contact us now for your free in-home quote on Coolair Evaporative Air Conditioning