Home » Haier Ducted Air Conditioning
About Haier Ducted system
The Internet era is a diverse and unconventional time, where "one size fits all" products and solutions simply are not enough. Customers want to be treated as individuals and respected for who they are.
Everyone wants their unique lifestyle acknowledged. That is why Haier listens closely to you in order to gain a genuine understanding of what is going on in your life and what is on your mind so each of you can get the
smart home experience you deserve: be it simple, sophisticated, organized or enjoyable.
As a worldwide industry leader, Haier innovates beyond products and solutions and turns the organization into a wholly connected platform. In doing so, internal and external resources are connected quickly and easily. We believe only by doing so, we can best meet our consumers' expectations in this rapidly evolving world.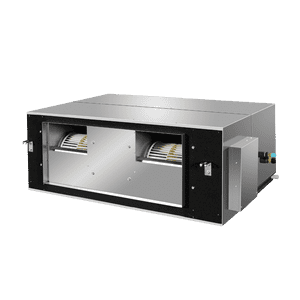 High Static Ducted, 20.5 kW
DUCTED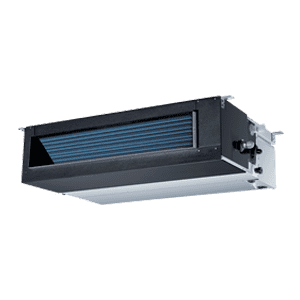 Ducted, Low Profile, 7.1 kW
DUCTED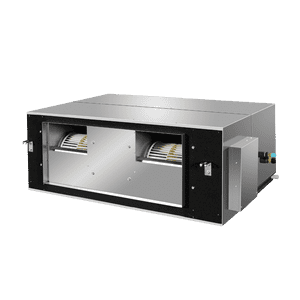 High Static Ducted, 24.0 kW
DUCTED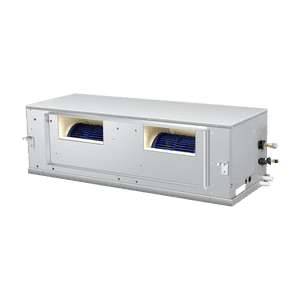 High Static Ducted, 15.5 kW
DUCTED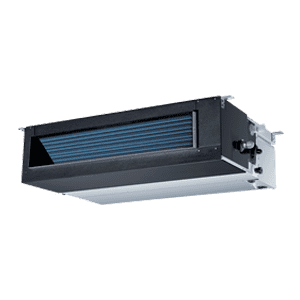 Ducted, Low Profile, 9.0kW
DUCTED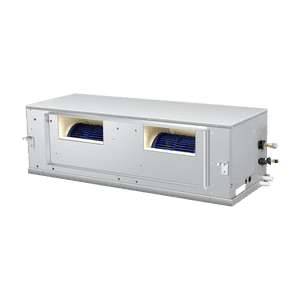 High Static Ducted, 14.0 kW
DUCTED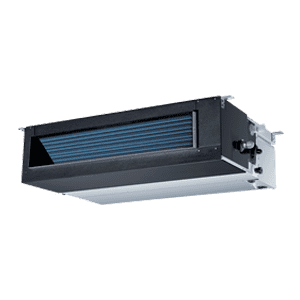 High Static Ducted, 7.1 kW
DUCTED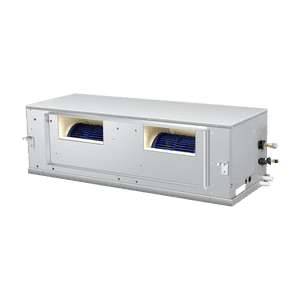 High Static Ducted, 12.5 kW
DUCTED
High Lift Drain Pump
One of many things that sets Haier ducted air conditioning apart is the high lift drain pump. High Pump can lift up to 1000mm.
Haier stands out from the rest.
Round flow air supply
Haier ducted air conditioning system prides itself in delivering never seen before all found flow air supply to your homes. Air supply in all directions to improve air distribution
Mode of operation
1. Follow or Evade: The airflow can be set to "follow or evade" to reduce or increase draft to improve comfort level.
2. Absence: Temperate set-point will be adjusted up or down one degree every 30 minutes if no movement is detected.
Fresh air inlet
Pre-set fresh air inlet can introduce the outside fresh air into the room to improve the indoor air quality.
What Our Customers Are Saying About Us !
Mel Palmer
The guys that came were friendly, quick, really neat & tidy, and finished up by midday as they indicated.
Plus the price was nearly $1000 less than a competitor quote!

Julie Freeman
Dealing with Rite Price has been a pleasant experience. Professional team from sales to trade. Efficient, on time, courteous.
Would highly recommend

Pat GRIFFITHS
Competitive prices, great people. Installers were professional, efficient and friendly.
I would definitely recommend Rite Price

Todd Smyth
From the first phone call. Everything was done in a timely manner and very professional.
Would recommend Rite Price to anyone

Research and Development of Haier
Haier Air Conditioning R&D Centre, located in Qingdao, China, completed in December 2013, covers 20,000 m2. It contains more than 120 laboratories, including testing laboratories, key part research laboratories and all-weather user experience simulation laboratories. The R&D centre also has one of the world's tallest towers for testing long refrigerant piping tests and refrigerant lift capabilities to 110m tall.
Research in heating and cooling technology covers the fields of user comfort evaluation, aerodynamics, acoustics, EMC (Electro-Magnetic Compatibility) and mechanical etc. The labs can carry out more than 600 international tests as per ISO, IEC, EN, CISPR and ANSI etc. to meet the requirements of Europe, Asia, America, Australia, Middle East and other 100 countries and regions.
The user experience centre gains recognition by domestic well-known certification and testing institutions. At Haier, we believe that the best air conditioning is one that builds on uncompromising quality control worldwide, developing and manufacturing exceptional products and delivering them to customers everywhere.