Ducted Reverse Cycle Air Conditioners
Mitsubishi Electric | Carrier | Toshiba | Actron Air | Braemar

Why choose ducted reverse cycle air conditioning?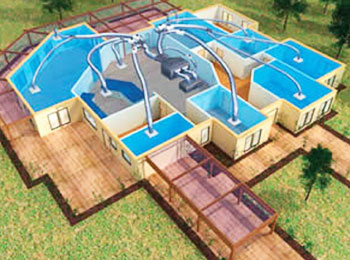 A ducted reverse cycle air conditioning solution offers you a quiet, simple to use, reliable and above all, energy efficient home heating and cooling solution.
Key benefits of a ducted reverse cycle air conditioning solution
Lower running costs: A ducted reverse cycle air conditioning system can provide the most economical solution to cooling your home. Latest inverter technologies developed by leading manufacturers has improved energy efficiency resulting in lower power usage.
Reduced operating noise: Manufacturers constantly strive to reduce any impact air conditioning operation brings to our environment. We can advise on the best systems to suit your home or office, ensuring operational noise is negligible.
Unobtrusive and complementing integration: Ducted reverse cycle air conditioning systems allow for a range of diffuser designs to best suit your home decor, talk to our Rite Price Heating and Cooling consultants about the styles available to compliment your home.
Ducted Reverse Cycle Air Conditioning Controllers: Making the most of your ducted reverse cycle air conditioning all starts with your systems controllers. Your controller allows you to manage your environment. As ducted reverse cycle air conditioners are becoming more advanced, so are the controls to allow accuracy and ease of use.
Warranties you can rely on: Ensure that your new ducted reverse cycle air conditioning system's warranty has a genuine parts and labor warranty. All systems designed and installed by Rite Price Heating and Cooling have genuine manufacturer's warranty and the guarantee of our fully professional system installation.
Home comfort every day of the year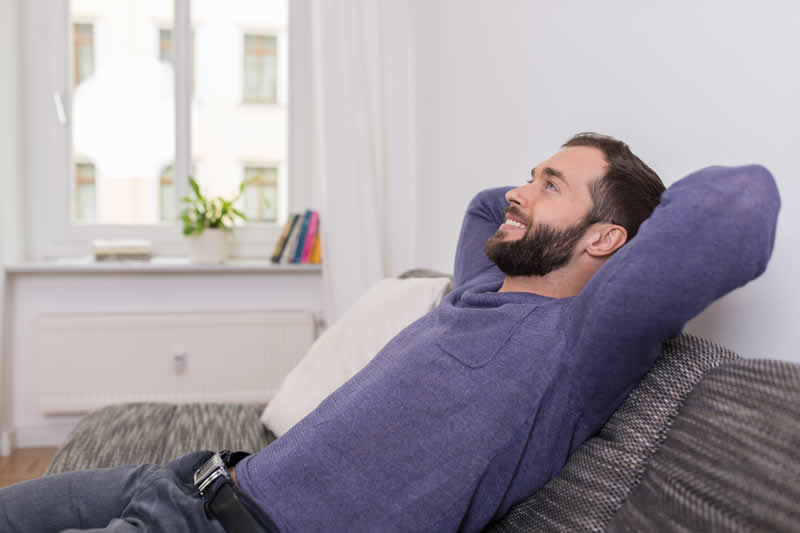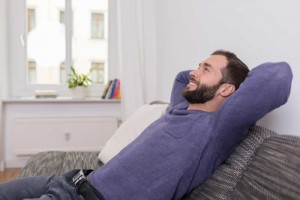 Climate control is easily set with the simple touch of a button. Our ducted reverse cycle units are the perfect solution for multiple room applications, and can incorporate zone control for complete room by room control. Cool or warm air is ducted silently throughout the home through slim diffusers positioned in the ceiling, wall or floor.
Versatile Installation:
Discuss the versatile installation of your ducted reverse cycle air conditioner with our experienced Rite Price Heating and Cooling consultants
Extensive Ducted Air Conditioning Controls Made Simple to Use
Making the most out of your air conditioner al starts with the controls, these allow you to create the comfort levels that match your demands.
As air conditioners are becoming more advanced, so are the controls, to allow accuracy and ease of use to maximize the functionality of your air conditioner. The availability of wired wall mounted controller PAR-31MAA, Zone Controller and Wi-Fi Control not only provide you with a wide variety of choice, but also allow optimized programming efficiency.
CASE STUDY – MITSUBISHI ELECTRIC DUCTED REVERSE CYCLE AIR CONDITIONING
RIte Price Heating and Cooling can advise and recommend a solution to suit your specific needs and requirements. Below are a few of the features of the Mitsubishi systems, one of only a number of superb solutions available from Rite Price Heating and Cooling.
7 Day Wired Controller:
The wall mounted 7 day is an optional upgrade with the ability to connect to all Mitsubishi Electric ducted reverse cycle air conditioning. The PAR-31MAA Controller allows you to program up to 8 stop/start patterns per day for up to 7 days at a time. Other features include a variety of operation control functions, error information, temperature range restriction, operation lock and multi-language display. The PAR-31MAA also offers the following at the touch of a button: LCD backlit screen, large easy to read display and mode view for both icon and word display.
Zone Controller:
Mitsubishi Electric introduces the Zone Controller that has the ability to control 4 or 8 zones. The Zone Remote Controller allows monitoring and operating of the air conditioning unit and zones, schedule operation of unit and zones also available. it is equipped with three built-in sensors(temperature, brightness & occupancy) which allows for comfortable air environment and also helps to reduce energy consumption.
Wi-Fi Control:
Introducing Wi-Fi Control for Split and ducted reverse cycle air conditioning systems. Unlock the door to smarter heating and cooling, for total home comfort. This innovative technology connects your Mitsubishi Electric air conditioner to your smartphone, tablet or online account, giving you the freedom to fully control each unit on-the-go via an internet connection from anywhere in the world Additional adapter MAC-558IF-E required per unit.
Superior Customisation:
This innovative technology places multiple function of your air-conditioner at your fingertips. Turning the unit ON/OFF, adjusting set temperature, changing mode, fan speed and airflow direction are all possible.
Develop Operation Rules:
Tailor your system to always meet your needs. Unlock the full potential of your air-conditioner, program your system to automatically turn on/off at specific times, change settings, and develop temperature rules to ensure superior comfort day after day.
Control Multiple Unites:
Customise the settings of each air-conditioner in your home. Purchase multiple adaptors to manage all air-conditioners independently on the same account to ensure complete control over your system. The result is a tailored system to your needs.Touch Panel & Backlit LCD:
The touch panel shows the operation settings screen. When the backlight is off, touching the panel turns the backlight on, and it will stay lit for a predetermined period.
LED Indicator:
The LED indicator indicates the operation status in different colors. The LED indicator lights up during normal operation, lights off when units are stopped, and blinks when an error occurs.
Occupancy Sensor:
The occupancy sensor detects vacancy for energy-save control.
Brightness Sensor:
The brightness sensor detects the brightness of the room for energy-save control.
Temperature Sensor:
The sensor detects the room temperature.
Ducted air conditioning options for heating your home in Adelaide
A ducted air conditioning system provides residents in Adelaide with a great way to beat the heat and to stay cool indoors. These are typically large units that are designed to cool the entire area of a small house, or two or more units may be required to fully cool a larger home. Whether you need to install your first ducted air conditioning system or you are ready to replace your older unit with a more energy efficient model, Rite Price Heating & Cooling is the best ducted air conditioning provider in Adelaide, and this is the company that you want to turn to for assistance.
The Best Selection Available for Ducted air conditioning
Ducted air conditioning systems generally will circulate air through the home via air ducts installed in the walls and ceiling of a home. While all ducted systems have this trait in common, there are numerous types of ducted AC systems available to choose from, such as reverse cycle systems, evaporative systems and more. Through Rite Price Heating & Cooling, you will have access to all of these different types of systems. More than that, you will have access to quality systems from manufacturers you know and trust, such as Toshiba, Breezair, Mitsubishi Electric, Samsung, Actronair, Braemar and Coolair.
Personalized Service With Ducted air conditioning Installation
The installation of a new AC unit in your Adelaide area home is a major task, and it is a task that you do not want to trust to just any company. When you work with Rite Price Heating & Cooling, you can expect to receive friendly service and knowledgeable answers. The team wants to help you select the best type of system for your home. We can quickly remove the existing unit and replace it with the new and improved model without delay. We understand that you may need your new system up and running soon so that you can enjoy a comfortable indoor climate, and we strive to meet your needs. In addition, we will not stop working until you are satisfied with our workmanship and with your new system.
You may not be sure if a ducted air conditioner is right for your Adelaide home, or you may be trying to find the best possible on your new system. Regardless of where you are in your buying decision, you can always trust the skilled professionals at Rite Price Heating & Cooling to get the job done. If you are ready to learn more about ducted systems and the different models of AC units available or if you are in need of fast installation service to replace your current system, contact Rite Price Heating & Cooling at 1 300 791 288 or request your appointment through the website.
The beauty of ducted heating is that it offers you a whole of house solution, not just one or two rooms. And with the range on offer from your friendly team at Jim's, you can choose an option that is just right for you. There is no one size fits all approach with ducted air conditioning and that is what sets it apart from the other forms of heating in Adelaide. Thanks to tremendous advances in technology, style and design, ducted air conditioning systems really are state of the art and what you decide upon today, will be keeping your family warm for many years to come.
And pretty well anyone in your family will be able to operate it as most systems just require a simple touch of a button to start working. With central temperature and zone control, you can switch rooms on and off. Major brands also allow for "set and forget" timers so you can choose when you want heating or cooling and then leave the system to do the work for you. The zoning system offered by ducted heating and cooling means you can have up to six separate air conditioned zones to give you both flexibility and energy efficiency. There's no wastage, warming or cooling rooms you are not using.
Unlike other air conditioning options, ducted heating and cooling gives you smooth and even air distribution so that there are no hot or cold spots and the temperature is consistent as you move around your home. There is a huge range to choose from with Jim's pleased to offer you the world's leading brands, names like Mitsubishi Electric, Toshiba, Carrier, Samsung, Actron Air. These models include Inverters, Digital Scroll and Premium systems from 7 to 27 kW cooling capacity and are available in both single and three phase.
This means there is a ducted solution for every size and style of home single storey or two, apartment or detached, home or office. A good looking system also helps and the aesthetics of ducted heating and cooling are hard to beat with elegant and slimline vents in your ceiling or floor. You 'll also notice the noise, or lack of it because all the equipment that produces the sound will be outside or in the ceiling or even under the floor. It really is the quietest of all air conditioning options.
And you'll be surprised at the value for money. It is actually cheaper to install ducted heating and cooling than to put a split system in each room. It is also an investment and a selling point if you ever decide to move home. Convinced that ducted heating and cooling is the heating solution for your home? Then give Jim's a call today. Friendly, reliable and backed with years of experience and expertise. We're here to help and if you call now, we can have your ducted heating installed and operating on time and on budget.
You may be surprised to know that for most houses it is cheaper to install ducted air conditioning than to install wall hung split systems in every room. Adding ducted reverse cycle air conditioning also adds to the overall sale value of your home so it really is an investment in the future for you and your family. So, call Rite Price Heating and Cooling today to arrange your FREE quote and start planning ways to keep your cool this summer. Contact us now for your free in-home quote on Ducted Reverse Cycle Air conditioning