Wall Split System Air Conditioning? 4 Tips to Help You Choose Between Wall-Mounted and Floor-Standing
Choosing between a wall split system air conditioning system and a floor-standing split system air conditioning system might be a bit difficult. There are a few things you should keep in mind in order to get the one that's best suited for your home. Let's have a look at four aspects that will help you make a decision.
Have a Small Place? Get the Wall-Mounted Unit
If you have a small place, the last thing you need is a floor-standing piece taking up needed space. The floor-standing piece would become a nuisance, because it would end up being in your way far too much. In addition, it would probably have a negative aesthetic impact. That's because when it comes to a smaller space, you can't really compensate in terms of decoration so as to take focus away from the floor-standing piece. Wall-mounted pieces, however, take away all that concern. They blend in nicely with the room. At the same time, they don't take away valuable space. This makes wall-mounted systems better for small places.
Need Quick Access? Go for Floor-Standing
If you have an elderly person living in your house, or if you simply want to be able to reach the unit quickly, get a floor-standing system. As it will be situated right on the floor, or even semi-recessed onto a wall, this type will allow for fast access. Not only that, but it will also be a lot safer to work with. Reaching up to wall-mounted units will involve a bit of danger. This is especially true for the elderly, but even for everyone else, since there is the risk of falling down. A floor-standing unit takes away that issue by allowing you to reach it comfortably and safely.
Neat Freak? A Wall-Mounted Unit's Your Best Bet
Wall-mounted units come with the benefit of being easier to clean. It might sound counter-intuitive, since they're placed up on the wall where access is limited. However, to make up for that, wall-mounted pieces offer features that are easy to clean thoroughly. The panels come with a smooth flat surface that can be wiped clean in the blink of an eye. If you'd like to clean it on the inside, the flat panel can be taken out quite easily.
Have an Unused Fireplace? A Floor-Standing Unit Is Just What You Need
When it comes to decorating your place, even the smallest details can be extremely important. Despite the fact that floor-standing units are not very appealing from an aesthetic perspective, there are some things you can do to guarantee the unit blends in with your décor . If you have a fireplace that you are not using, consider using it for something creative. Putting your split heating system unit in will help you save space. Not only that, but it will also ensure that the unit blends in nicely with the rest of the space.
When it comes to choosing between wall-mounted and floor-standing units, it's all about the space you have to work with. In addition, you should take into consideration the people that will be using it. As long as you pay attention to these things, you're bound to make the best decision possible.
Split System Heating Issues – What You Need To Know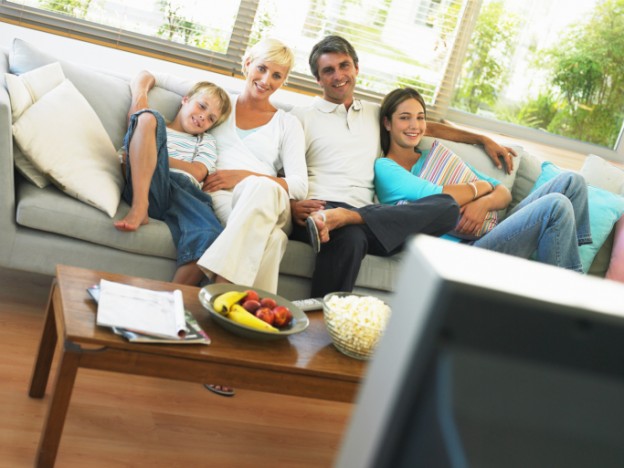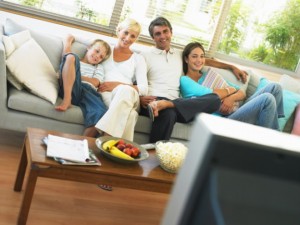 Have you been considering split system heating for your home? Before you make this decision, you should make sure that you know all the split system heating issues. This includes any key issues that might come up with this type of heating system. By learning more about the key issues, you will be able to find out if this type of system is right for you.
Before you get a split system heating system, it is important that you know what this type of system is. These are ductless systems that can be added to homes that don't have a built-in duct system and are heated with space heaters or another heating method. Often these split systems will also be a good choice when you add onto your home or if you don't require a full heating system. A split heating system has two main parts, an outdoor condenser and an indoor unit that does air-handling. The two parts are connected by a conduit that holds a power cable, tubing and condensate drain.
These are small systems, can be spread throughout the home and you can adjust each part of the system individually. These split system air conditioning are energy efficient, easy to install and are flexible, so you can choose the type of split heating system that meets your needs.
What You Should Know About Split System Heating
Though you may see the big advantages of a split system for your heating needs, there are also some issues that you should be aware of before choosing this type of heating device. For one, the cost of installing a split system is often higher than installing other types of heating systems. Some people will look at that and think that they should choose a different option. However, it is important to keep in mind that these systems have a lower operating cost than other systems, and there are often incentives to people who choose to buy them. These things help to offset the initial price of the system that makes it more affordable.
Another issue that may pop up with split system heating is how it is installed. It is extremely important that the indoor part of the system is the right size and is in the right location. If the component is oversized or is not located in the right place, you may experience short cycling. This will waste energy, which also wastes money. In addition, you won't get the proper temperature in your home, and it will not control humidity. Another thing to keep in mind is if you buy a system that is too large, you will likely be throwing money away as you won't need all of the power of this system.
It is also important that you realise some people might not like the appearance of this type of system. For most, it's not the outdoor component that is the issue; it is the indoor part of the system that they might not like. Whilst it won't look as obtrusive as a window air conditioner unit, they are noticeable and difficult to hide. When it comes to the outdoor part of the system, you also need to be aware that you need to make sure that you have a drain near the unit to collect the condensation from the unit.
Finally, you should realise that finding a qualified installer for a split heating system can be difficult. In addition, if the system needs to be serviced, you could also run into issues finding a repair company. You may want to check with some local heating and cooling companies in the area to find out if they service split system heating. If they do, you will also want to make sure that the company is reputable and experienced.
In many cases, split system heating can be a great choice for those living in many areas of South Australia, including in Adelaide. However, as with any heating or cooling system, there are some issues that you should be aware of before making the choice to install a split system into your home. Take some time to do your research and make sure this is the right system for you before making your purchase. This way, you can be sure your home will be comfortable for many years to come.