Buyer's Guide to Buying the Right Air-Conditioner
Air conditioner
In the middle of a hot summer, there is nothing like using the remote control of your air conditioner to transform the hot air into cold air. This article can serve as a simple guide to help you limit your choices and obtain the best air conditioner for your home.
The Rite Air Conditioner
Here are the kinds of systems that air conditioning units use in their technology:
Wall or Window – normally, these units are installed in an external wall or window. They can cool open-plan areas and rooms that are up to 50 sq. metres in size. You can plug smaller units into a regular power point, while bigger units may need additional wiring.
Split System – this consists of one or more indoor units and a compressor unit that is placed outdoors. An air-conditioner that uses this system can provide cool air for an open-plan area or rooms that are up to 60 sq. metres in size. Split system is considered more efficient that wall and window units and in recent years, it has become more affordable.
Inverter Technology – the compressor in conventional air conditioning systems is either on or off. Inverters can keep the set temperature within a limited range and change the compressor speed. In general, they are more efficient and can be less expensive to run than other systems.
Reverse Cycle – you can use this model not just for cooling, but also for heating during the winter. The price of the unit and installation expenses can be high, but reverse cycle air conditioning units are among the most effective and affordable forms of heating for huge areas.
The Rite Air Conditioner Size
Once you have chosen the air conditioner system you want, it is important to accurately measure its required cooling capacity. When you select a unit, make sure it has equal or slightly bigger capacity for the area because:
Air conditioning units that are too powerful for the size of the area could run frequent short cycles for it to reach the target temperature. This could lead to higher power usage, wear and tear on the unit, and inadequate dehumidification, which makes the area feel less comfortable.
Underpowered air conditioning units would possibly have to operate more frequently at maximum output, excessively dry the air, and suffer too much wear.
The Rite Air Conditioner Climate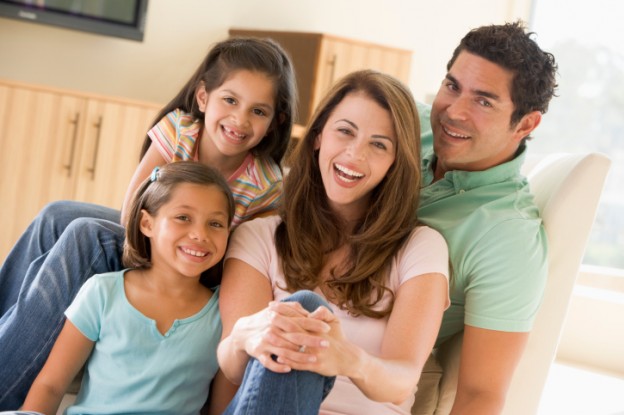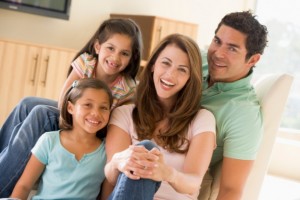 There is a temperature operating range recommended for every model of air conditioner. Most of them could operate in temperatures between -10°C and 45°C. For most parts of Australia, this is appropriate, but to make sure the unit can deal with any extreme weathers in your area, you need to check its operation range before purchasing.
If you are in a cold area, frost could build up on the heat exchanger coils outside during the winter if the model does not have an automatic de-icing function.
If you live in an area that has a dry or hot climate, you can use an evaporative cooler as an alternative to an air conditioner. With an evaporative cooler, the water flows from a reservoir to a cooling pad, which becomes really moistened. Through the pad, a fan pulls hot air from outside the unit. The air will be cooled by evaporation as it travels through the pad.
Noise
If your indoor unit is noisy, it can affect your conversation, sleep, or other activities. Almost every local council has noise restrictions regarding the use of air conditioning systems. Before purchasing, you must check your local regulations first, particularly if the outdoor unit will be placed near your neighbour's home.
The Rite Air Conditioner Functions and Features
Here are some of the special functions and features of air conditioners:
Oscillating or adjustable louvers – you can point them down for warm air and up for cool air. Most models have this feature through the remote control. The adjustable function can help direct the air where it is specifically required.
Fan Speeds – the fan in an air conditioner distributes cooled or heated air throughout the room. Find a unit that has multiple fan speeds and wide airflow range. The speed varies from very low to very high. The low setting produces low noise and no unpleasant air flow when the unit reaches the right temperature while the high setting gets the room cooled quickly.
Human Presence Sensor – this feature detects if there is actually a person in the room, so the air-conditioner would know if it would continue operating. Some units also have a feature that even directs the air towards the detected individual so it would not use more energy to cool other portion of the room.
Remote Control – find a large and easy to read LCD screen and big, well-spaced buttons.
Cool – drives the heat inside to the outside.
Heat – drives the heat outside to the inside.
Dry – dehumidifies the air and slightly cooling it.
Auto: automatically selects the mode so you can keep the room at your selected temperature.
Fan Only – blows the air without cooling, heating, or drying. This is appropriate if you only want a cooling breeze.
Sleep Mode – this feature of an air conditioner changes the temperature to a level comfortable for sleeping so the unit will work more quietly and not as hard while you are sleeping.
Restart Delay – this is a protective function that keeps the unit from immediately operating again after you switch it off.
Keeping Costs Down
After determining the required capacity, compare the star ratings of air conditioners with similar capacity. More stars mean lower running costs as well as lower greenhouse gas emissions. Remember that star ratings may be different for cooling and heating.
The Rite Air Conditioner Installation
When you are shopping around for air conditioners, consider installation requirements and costs. Some things to remember include:
Most suppliers offer product and installation packages. Only a licensed installer should install the unit because he needs to handle ozone-depleting refrigerant gas.
Since cold air tends to be heavier than warm air, you should install the unit close to the ceiling, with the louvers pointing upward or horizontally.
The outdoor unit of a split system must be placed on a firm base. It should not be more than 15 metres away from its indoor unit.
The outdoor part of the air conditioner should be shaded from direct sunlight.
For more information on the best air conditioner system available today, please give one of our stores a ring on 1300heating or 1300cooling, or visit any of our stores and one of our highly trained customer support staff will be very happy to respond to you.