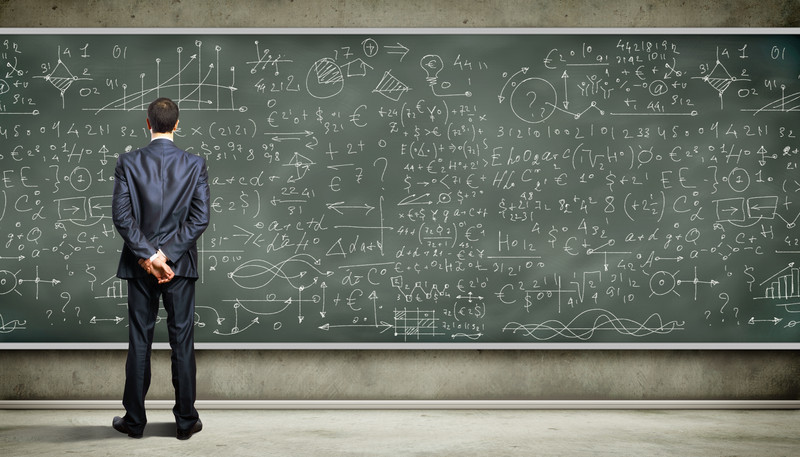 Ultimate in home comfort with intelligent split systems from Mitsubishi Electric.
Technology is changing our world at a rapid rate and electronic products are becoming smarter. Air conditioners are no exception and smart features are now standard in many models. The Mitsubishi Electric Company has been making air conditioners since 1967 but they have also been applying their advanced electronics technology to develop everything from satellites to train traction systems and giant outdoor screens.
Mitsubishi products enhance our lifestyle in spectacular ways, so it is no surprise that they have brought a number of smart enhancements to spilt system air conditioning. At Rite Price Heating and Cooling we have been selling and servicing Mitsubishi for years, and we have witnessed their reliability first hand.
The MITSUBISHI ELECTRIC MSZ-GE Series is a popular choice of split systems air conditioning featuring stylish design and ultra-quiet operation. These reverse cycle inverter heat pump units offer great efficiency, a host of convenient features and the reliability that Mitsubishi Electric is well known for. Models are available from 2.5Kw – 8kW output capacity.
One reviewer on social media recently commented:
"I'm a friggie and also an installer of air cons , all I recommend and push for is Mitsubishi Electric, no I don't work for them or get any kick backs. They are simply the most reliable and quietest on the market, rarely get breakdowns, I don't need the hassles from irate customers and they are easy to work on if they have a problem."
These words were sourced by Mitsubishi and have no connection with Rite Price Heating and Cooling, but it is still a powerful testimony to brand loyalty.
Inverters – How They Work
Inverters electronically control the electrical voltage, current and frequency of electrical devices such as the compressor motor in an air conditioner. They receive information from sensors monitoring operating conditions, and adjust the revolution speed of the compressor, which directly regulates air conditioner output. Optimum control of operation frequency results in eliminating the consumption of excessive electricity and providing the most comfortable room environment.
The Mitsubishi Inverter Offers High Efficiency
Mitsubishi's advanced inverter technology gently increases or decreases power to suit the prevailing conditions reaching the desired temperature quicker, more efficiently without severe temperature fluctuations.
Great Energy Savings
All models in the series, from the low-capacity 25 to the high-capacity 80, have achieved the top energy efficiency in the industry. For home use, such as in bedrooms and living rooms, to light commercial use, such as in offices, these air conditioners are contributing to reduced energy consumption across a wide range.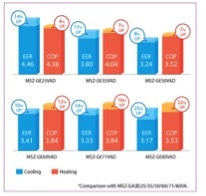 Elegant Design
The Mitsubishi Split systems model MSZ-GE Series features a simple, stylish ergonomic square shape and pure white colour that blends in with a wide range of interior designs.
i-save Mode
Smart thinking, but simple operation. This setting function recalls the preferred (preset) temperature by pressing a single button on the remote controller. Press the same button twice to immediately return to the previous temperature setting. Using this function contributes to reduced power consumption and cost savings when, for example, leaving the room or going to bed.
Quiet Operation
A "Quiet Mode" setting has been added to the fan speed settings, ensuring super-quiet operation below 20dB for model sizes 35 and under. Perfect for the bedroom; it's so quiet you'll check to see if it's on.
Wi-Fi Control
This innovative technology connects your domestic Mitsubishi Electric air conditioners to your smartphone, tablet or online account, giving you the freedom to fully control each unit on-the-go via an Internet connection.
Wide & Long Airflow
The wide and long airflow function is especially beneficial for large spaces, helping to ensure that air is well circulated and reaches every corner of the room.
Wide Airflow: This unique airflow system distributes air horizontally over a wide-ranging 150° in heating mode and 100° in cooling mode. Simply press the Wide Swing icon on the remote controller to select the desired airflow from seven different patterns.
Long Airflow: Use this function to ensure that the airflow circulates to areas far across the room. Press the Long Airflow icon on the remote controller to extend reach up to as far as 12 metres from the unit.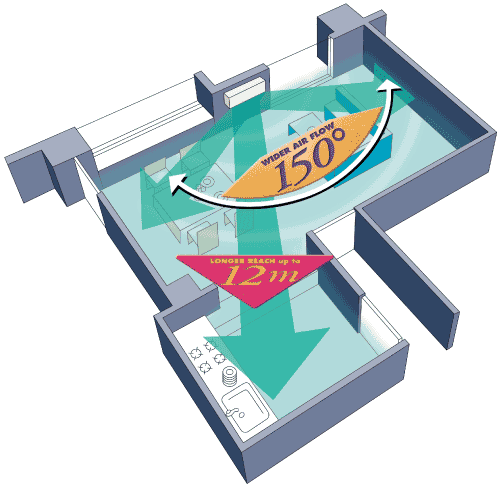 Anti-Allergy Enzyme Filter
The anti-allergy enzyme filter works to trap allergens such as moulds and bacteria and decompose them using enzymes retained in the filter.
Catechin Filter
Catechin is a bioflavonoid by-product of green tea with both antiviral and antioxidant qualities. It also has an excellent deodorising effect, which is why Mitsubishi Electric split systems uses the compound in its air conditioning filters. In addition to improving air quality, it prevents the spreading of bacteria and viruses throughout the room. Easily removed for cleaning and maintenance, when the filter is washed regularly the deodorising action is rated to last more than 10 years.
Nano Platinum Filter
This advanced filtration system is ideal for those suffering from asthma and other airborne allergies. The filter incorporates nanometre-sized platinum-ceramic particles that generate stable antibacterial and deodorising effects. The size of the three-dimensional surface has been increased as well, enlarging the filter capture area. These features give the nano platinum filter of the MSZ-GE60/71/80 models better dust collection performance than conventional filters. The superior air-cleaning effectiveness increases room comfort yet another level.
Auto Change Over
The air conditioner automatically switches between heating and cooling modes to maintain the desired temperature.
Auto Restart
Especially useful at the time of power outages, the unit turns back on automatically when power is restored.
Quick Clean
The cover panel can be quickly removed for washing and the airflow vents can be opened without any special tools, making it easy to clean the inside of the air conditioner in minutes. Periodic cleaning of the air conditioner is recommended to maintain optimum operating efficiency and energy savings.
Potential Demand Response Capability
Cooling and heating accounts for about 38 per cent of an average household's energy usage and is a huge contributor to peak demand on the grid. To help reduce household power consumption, many new air conditioner models now feature Demand Response Enabling Devices (DREDs).
These devices allow participating energy companies to remotely control the air conditioner in periods of peak electricity demand – usually in high summer when everyone wants to cool their homes – reducing both the strain on the grid and your household power consumption, without greatly affecting the air conditioner's performance.
It can go a long way to reducing peak electricity demand and therefore the need for new infrastructure – and that means less cost passed on to consumers.
So far, only a few energy companies provide the service, but it will become more common, particularly as smart metering becomes more widespread. Some energy companies also pay incentives to customers who buy DRED-enabled air conditioners.
The Mitsubishi split systems MSZ-GE Series is Demand Response capable, another smart idea from Mitsubishi Electric.
In Summary:
If you would like a FREE home visit and quote, call a member of the friendly Rite Price heating and cooling team. We look forward to hearing from you soon and helping you choose the right Mitsubishi Split Systems for your home. Note these units are also suitable for multiple connections.