Rite price – Carrier Split System Air Conditioner – The Pearl Range
Split system air conditioning units are by far the most versatile, economical and user-friendly air conditioning systems enjoyed by billions of people around the world. With the simple touch of a button, your room can be transformed to a temperature that keeps you cool in summer and warm in winter with a reverse cycle ducted system. With so many systems, options and brands to choose from as a consumer it is difficult to get a good understanding of which is best and why. Some brands have models with so many features you think they could be launching off into orbit at some stage, while others are simply designed to save you money – there is little doubt that selecting the right one can be confusing, to say the least.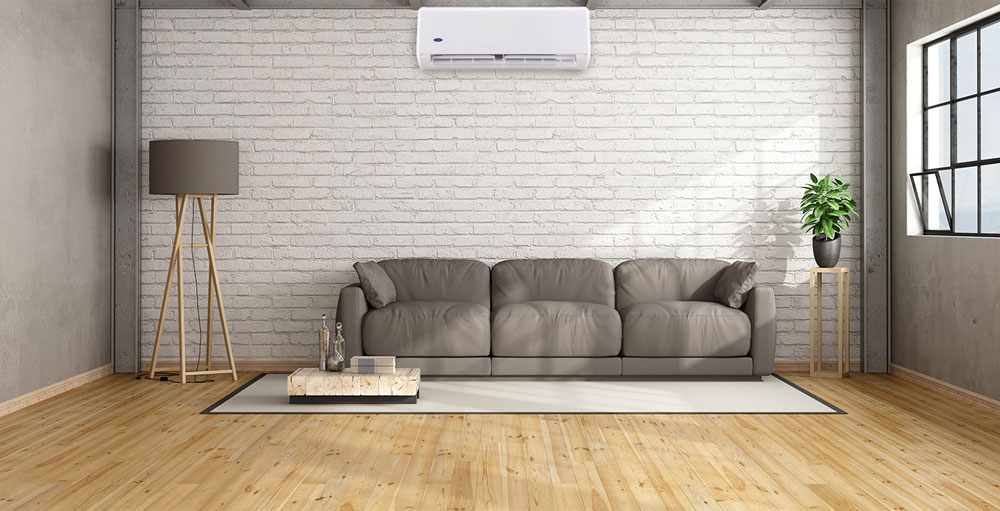 Carrier Air conditioner is founded by Willis Carrier, who was the man who invented the modern air conditioner, Carrier is one of the world's leaders in air conditioners around the world. Carrier air conditioners offers a wide a range of refrigeration services, building controls and sustainable solutions to suit both commercial and residential needs. Carrier is proudly integrating energy efficient products into a range of industries from your home, through to aerospace, building systems, food service, retail, transport and commercial customers around the globe.
So what about your home split system air conditioning?
When it comes to your split system units, none are more sound, more tested and more loved around the world than Carrier. The Pearl range of high wall split system air conditioners have a variety of advantages and features that move it to the front of the pack for every possible commercial or residential need.
Enough power to suit every occasion
There is a common misconception that 'any air conditioner will do' to heat or cool your room. This is simply not true. When it comes to cooling (or heating) your room or home you need to first ensure you have the right amount of power to suit the space.
By getting a unit that is too small; your power bill will skyrocket as your air conditioner works harder than it is designed to do, also reducing the life cycle of the unit. Get a unit that is too big and your running costs again will be much higher – running the larger condenser – than they need to be.
The Carrier Pearl range of split system air conditioners has eight key sizes from 2.1kw for bedrooms right up to 9.2kw systems for large offices or open planned living areas. These systems – and everyone in between – should be selected on their power output relative to their maximum efficiency specific to your home or office.To get the best system for you, it is paramount that you speak with your licensed, expert Carrier professional air conditioning specialist that will ensure you get the right Pearl system to suit your needs.
Carrier has the features you need and don't add those you simply won't use!
With so much technology going into everything electronic these days, there is a fine balance between what is necessary as a feature and what is simply adding costs to your system, sound good but you will never use.
Carrier has a cooling performance even at 46 degrees centigrade and temperature as low as 15 degrees for heating. That means that your Pearl high wall split system will be performing in any condition that the Australian seasons can throw at it.
Its brushless DC inverter is designed to use less power for more output and reverse cycle systems to ensure your home is temperature controlled for any occasion.
With a range of functions such as sleep mode, times, quiet mode, self-clean and a five-year warranty, there is no doubt that you will be left wondering why you didn't install a Carrier Pearl range split system air conditioner sooner.
Environment first
With the world looking for smarter, more efficient and environmentally friendly solutions the Carrier Pearl Range – unlike many of the others available on the market – use R410A. This, non-ozone depleting refrigerant ensures that in keep yourself cool, you are not assisting in heating the ozone layer in the process.
This, in addition to the significant running efficiencies of the Carrier Pearl range and the correct system installer by your licensed, qualified and expert installer – such as Rite Price Heating and Cooling – will make sure your footprint is as low as possible.
Control your air the easy way
With a wireless or optional wired or Wi-Fi controller, the power of your Pearl inverter air conditioner is literally in your hands. With a range of settings, information and functions that are perfect for any residential and commercial application Carrier have thought of it all when it comes to the needs of your comfort.
With the market, leading 'follow me' sensor built into the controller, which will regulate the temperature based on the surrounding temperature of the controller itself, you have the flexibility to ensure where ever you are sitting around the room is tailored to your ideal comfort level – not simply to the air around the head unit itself!
Efficiency is the key!
Like we have previously mentioned in terms of the environment and of course your power bill, energy efficiency is extremely important when it comes to selecting your air conditioner.
With power prices in Australia at record levels and set to climb even further in the not too distant future, it is vital that your system is set up to support you over the long run, not just in the purchase price.
The Pearl range of High wall air conditioners utilises industry leading brushless DC inverter technology as well as rapid 'heating & cooling' functions which allow the desired temperature to be reached more quickly, so the system can maximise its time spent at maximum efficiency. All of this is done, so your power bills are kept lower and your comfort at optimum levels!
Before you purchase a cheap air conditioner, you need to compare how it stacks up over the short, medium and long term in comparison to a Carrier Pearl series – you will be surprised.
It doesn't matter what people say, looks are important!
Like with anything in your home, your air conditioners visual appeal is very important. You don't want to look like you are putting a fridge up on your wall – which you are essentially doing in fact.
With many models have LCD screens or simply looking like you don't care what your room looks like visually, you need to be careful when you are selecting you air conditioning unit.
Unlike most other models, that Carrier Pearl series is an extremely visually appealing, High wall unit, which is designed to be installed 'out of site and out of mind'. With a small illuminated temperature gauge that will come on when the remote control is working with you to select your ideal comfort level.
This visual appeal brings the Pearl series into the next level in terms of your onsite appeal. There is no question, if you are installing a split system air conditioner unit, you will need to ensure you strategically place it not just of airflow, but so that your room can still be maximised in terms of moving around your furniture, painting and other homely items.
So what is the next step?
With the ideal Carrier Pearl reverse cycle, split system air conditioner within reach, it is now time to go any speak with your licensed, expert air conditioning experts from Right Price Heating and Cooling.
Without speaking to 'air conditioning specialists,' you are running the risk of electronics retailers selling you something that may look good, or even is on special, but is not fit for purpose! This could leave you with an air conditioner that in the long run may cost you thousands of dollars more.
Speaking with the team at Right Price Heating and Cooling, whether it's a new build or an existing retrofit you are 100 percent in the right hands. From visiting your home working on the best solution, through to considering your new home building drawings the Right Price team have decades of experience getting the right air solutions for South Australians.
As the air conditioning manufacturers, retailers will often look to add the bells and whistles to a process that should be done with care, time and expert knowledge – simply to get a sale. So when you are looking to get the right air conditioning solution for your residential or commercial heating or cooling, Rite Price Heating & Cooling should be your number one choice.
For more information on the Carrier Pearl series split system air conditioners visit them online. To find out more information on how to purchase the best air conditioning solution for your home visit Rite Price Heating & Cooling today!