Ducted Air Conditioning VS Split Systems – What to choose?
If you are in the market for a new air conditioning system you may just get very overwhelmed by the huge range of choices and all the different variations and additions you can choose for your air conditioning system. The first thing you need to do is figure out what system will be best for your home and how you want to cool your rooms. There are two different systems you can choose from, split systems and ducted systems and both have a very specific way of cooling, one might just be better suited for you than the other. Let's get into the nitty gritty and figure out what is best for you!
Split System
A split system has two parts to it, hence why it is called a split system. First part is the condenser, this part is responsible for transferring the hot air into cool, refrigerated air. The condenser is located outside of the home, normally on the ground or attached to the exterior of the house. The second part is the main component of the split system, and that is the head unit, this is normally attached to a wall in a room you choose to cool.

The main difference between the two systems is the price, split systems are cheaper to purchase than a ducted air conditioning system. In terms of running cost it is hard to say whether a split system is less expensive to run than a ducted system, simply because they are two different systems used in two different types of homes for different cooling scenarios.
Split systems are generally great for studio homes or small apartments as well as two storey homes, as running ducted cooling through a two storey home can be a nightmare if the home is already existing. Split systems are great because you can add more units on later if you need, this allows you to have a different remote for each system allowing you to control the room temperature separately.

Although Split systems do have some disadvantages, especially the aesthetics of having a unit on the outside of your home, this can become an eyesore if it is not regularly cleaned and maintained. Ways to avoid this is try and have the installers place it in a spot that is less visible. You can even put some plants around it or even build a screen that covers it but doesn't restrict the airflow of the condenser.
As for a split systems cooling capability it is really only designed to cool one room or 'zone', they are not designed to cool a whole house hence their cheaper purchase fee. You can go for a very upmarket and high cooling capacity unit although it will still be restricted in its cooling if the room you are choosing to cool has many walls blocking the airflow.
If you do wish to cool more of your home but can't afford or can't install a ducted air conditioning system you will have to opt for more split systems throughout your home. If you would like more information on split systems please visit our split systems page.
Ducted Air Conditioning System
Ducted air conditioning systems are a single unit and are concealed in your roof, or even on the outside of your roof if possible. All you can see on the inside of your property is the air vents that are distributed in the rooms of your home you wish to cool. There are many different styles you can have for your ducted air conditioning vents around your home depending on your taste and what is best suited for the room.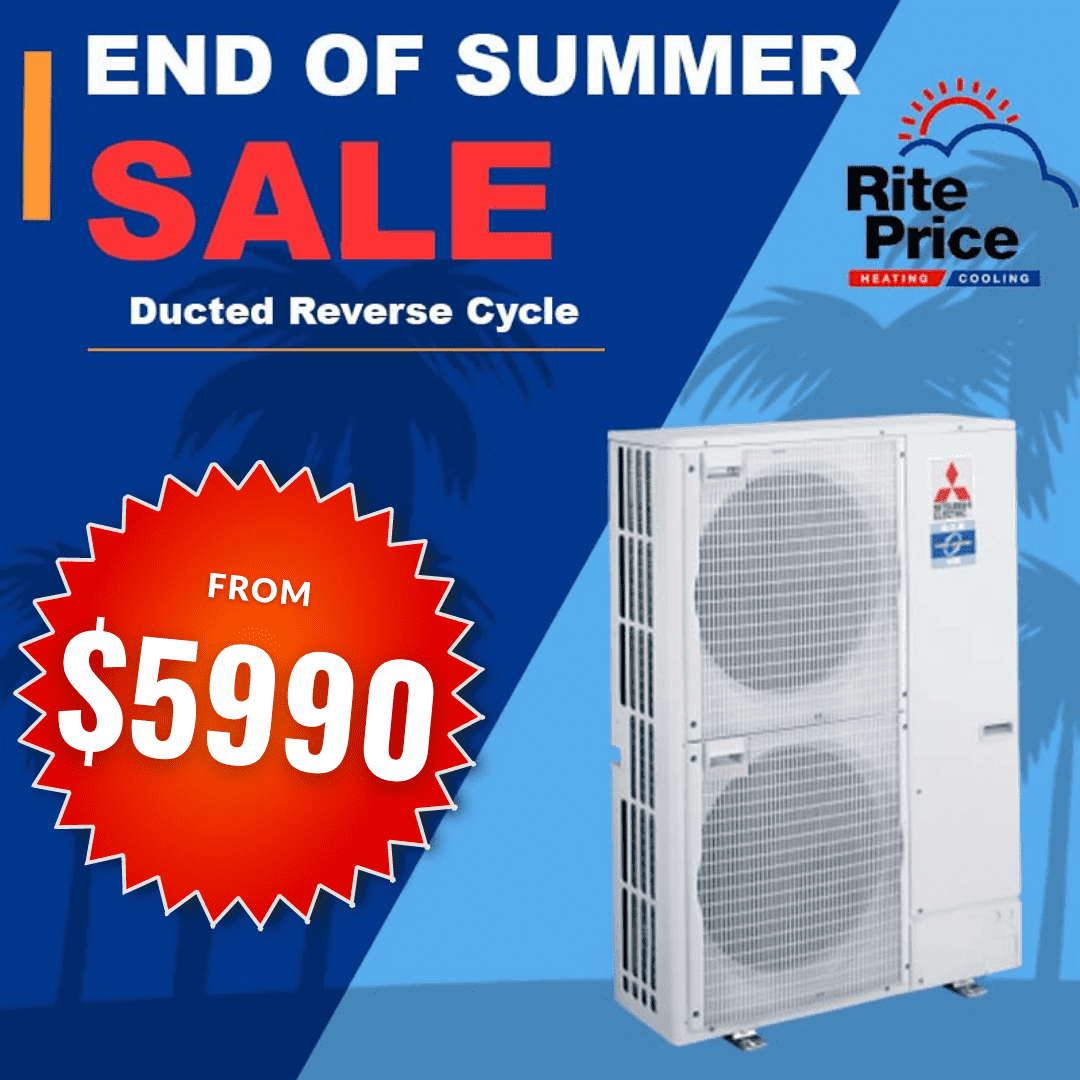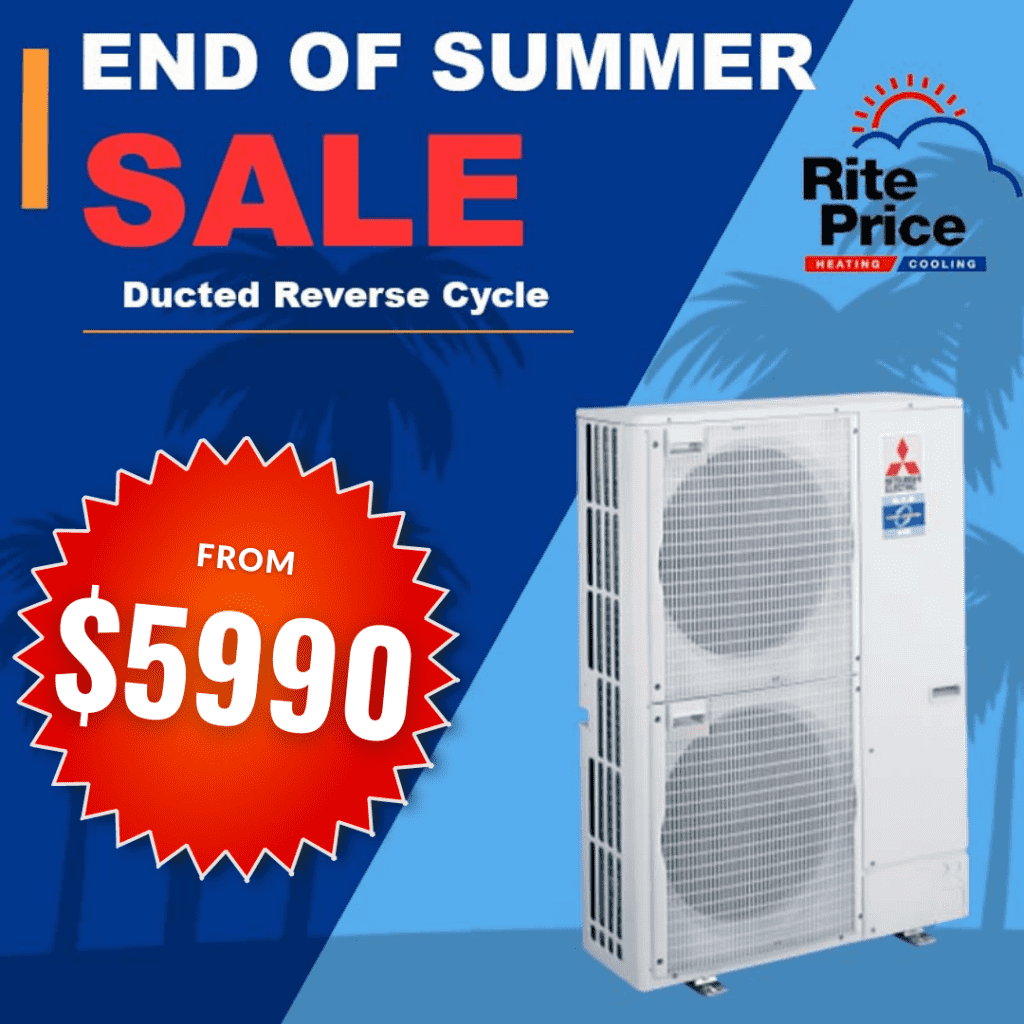 Benefits of a ducted system is that they are generally more quiet compared to a split system. The temperature is set via a thermostat for the whole home. You can also add on a ducted zoned system that will give you the ability to control which rooms have cooling and what temperatures they are cooled to. Having the ability to turn off the cooling in particular rooms can be very cost efficient if the room is not in use you can turn it off and only select the rooms that are being used.
When purchasing a ducted air conditioning system for your home you need to view it as an investment for your property compared to a split system. If you are planning on leaving your current property then it may not be a viable choice for you.
Also something to remember is that heating can be applied to both split systems and ducted air conditioning systems with reverse cycle so you can have the added advantage of having heating in winter as well.
For ducted air conditioning installation and split system installation in Adelaide, get in contact with the Rite Price Heating and Cooling team. If your would like more information on ducted air conditioning systems, please visit our ducted air conditioning page.