Carrier Inverter Air Conditioner Systems
Whether you love the heat or the cold, getting air conditioning is the key to living in the perfect climate. Having a holiday in the sunshine and extreme heat is one thing, but living in the heat and humidity day in and day out can be a challenge and one that it's always a comfortable one. Humidity brings a broad range of nasties and can contribute to illness and overall discomfort and while it might be nice to experience a humid climate for a short break, living in it is another story altogether.
Air conditioning is, for many people, something that is a necessity for a wide range of reasons, whether it is comfort or health and one that can be a big decision when you're looking to install or upgrade a system. If you're looking for a system that offers quality and is Australian made, many can't go past Carrier and their inverter technology.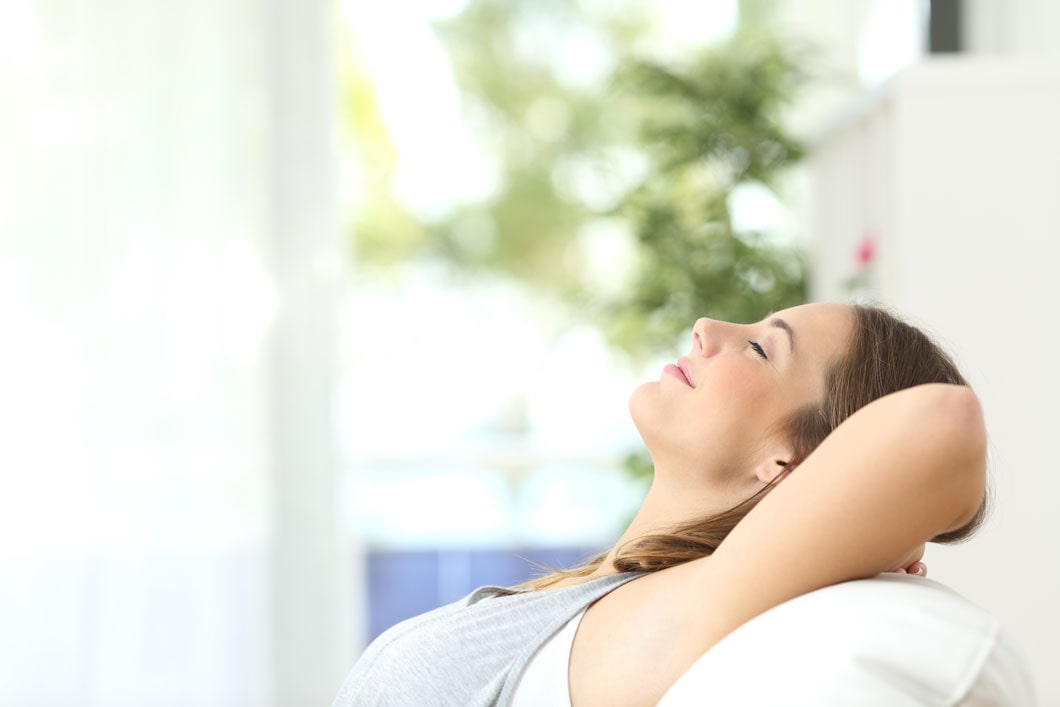 Why you need air conditioning to climate control your home
Before getting too ahead of ourselves, it's important to determine the 'why' behind air conditioning. Why do you need it and why is it an important addition to your living or working space?
The reason is pretty straightforward. Air conditioning removes excess moisture from the air and works to maintain the humidity at around 50%. If you've ever travelled overseas to humid climates where it can be 90% humidity and above, you'd understand how important keeping the humidity at 50% can be. Air conditioning not only removes humidity from the air but it also works to remove any dust and nasty particles from the air which can cause issues for asthmatics and individuals with respiratory issues.
Above all, air conditioning doesn't just heat and cool, it cleans and purifies air and keeps humidity to a level that is comfortable for individuals within the environment.
Why you might need air conditioning in your home
While cooling and heating is one thing, you can use air conditioning for a wide range of reasons including keeping electrical and electronic appliances in a safe and climate controlled environment. Temperature control is essential for electrical items, and if the temperature within a room becomes too high, it can mean that there is less airflow and this can be an issue for humidity for electrical items.
On the human side of things, research has shown that the human body feels comfortable at 25 degrees with a 50% relative humidity and with a clean flow of air. With this in mind, air conditioning works to provide the ultimate environment for both humans and electronics.
Exploring Carrier air conditioning to heat and cool your home
When you're in the market for an air conditioning system to keep you in the perfect climate controlled environment you really can't go past Carrier. The founder and inventor of modern air conditioning, Willis Carrier created in 1902 mankind's most elusive challenges by creating the modern air conditioner – which has gone on to help a wide range of industries and promoted global health and comfort.
It's fair to say that Willis Carrier has permanently changed the way humans live and has also paved the way for a wide range of air conditioning systems for aerospace programs and also the building industry. With the history aside, Carrier works to provide sustainable air conditioning solutions for a wide range of residential, commercial, retail, transport and foodservice organisations throughout the world. It is a world leader and created right here in Australia.
These days Carrier is renowned globally and sponsors a wide range of events including supercars.
Carrier air conditioning systems are affordable and efficient
As an Australian air conditioning specialist, Carrier offers some exciting options for home air conditioning, especially with inverter technology. Carrier is focused on creating spaces that are comfortable and offers a wide range of options when it comes to air conditioning including split system and ducted air conditioning.
The big area of expertise for Carrier is their inverter air conditioner systems. Whether you are working in an office, a commercial space or relaxing at home, having inverter technology works to balance the efficiency levels and provide an affordable and constant heating and cooling solution.
Inverter technology is the stand out for an air conditioning offering, and by offering this technology in their solutions Carrier confirms their standing as one of the leading air conditioning companies in Australia, if not the world. Consumers choose Carrier and their inverter solutions for a range of reasons including the world-class features, stylish modelling and also the comprehensive warranty.
Getting the most out of your air conditioning with inverter technology
The leading air conditioning companies across the world realised that there was a considerable performance issue and with this inverter technology was developed to enhance power saving and to keep the air conditioned environment perfectly temperature controlled.
Whether it is a split system or a ducted air conditioning system, Carrier has a range of systems with inverter technology that works to create an efficient heating and cooling solution for homes and commercial spaces.
We all know that in Australia we have some seriously hot days and some ultra cool days, so air conditioning needs to work hard in a variety of temperatures to climate control a space. Carrier's Pearl Inverter Hi-Wall system, for example, works to cool when the exterior of the property is enduring up to 46 degrees of heat or when the outdoor temperature drops to -15 degrees and requires heating – that's some serious heating and cooling!
As well as being able to create the perfect environment when it is either seriously hot outside or bitterly cold outside, Carrier inverter air conditioner systems also have a broad range of added features that are well worth exploring.
Carrier inverter split system air conditioning features
Carrier isn't one of the world's leading air conditioning specialists for nothing; they really do come to the party when it comes to features in their split system units. Some of the features to expect in a DC inverter split systems include auto start, sleep mode, timer, turbo mode, louver position memory, self-clean, five-year warranty and a washable filter.
As well as this the split systems have brushless DC inverter motors that are designed to use less electricity and rapidly heat and cool a space so that the temperature is ideal for the conditions in no time at all. As an added feature, Carrier's DC inverter split systems also use R410A non-ozone depleting refrigerant that is safer for the environment.
Carrier inverter ducted air conditioning features
Ducted air conditioning with inverter technology from Carrier is a quiet and efficient alternative to traditional ducted air conditioning. With an indoor and an outdoor unit, the indoor unit is concealed in the roof of your office or home and works to distribute perfectly air conditioned air throughout the entire space evenly and quickly.
Carrier offers two options for ducted air conditioning with inverters including the high static ducted SHDV series and the slimline ducted SHDS series, both of which are available to homes and commercial spaces across Australia.
The high static ducted air conditioner is suitable for homes where there are numerous duct outlets, and the slimline system is suitable for commercial spaces including apartments, hotels, offices and bulkheads where a smaller unit is required.
Either way both of the systems offer inverter systems, which works to offer efficiency rarely seen in ducted air conditioning solutions. Carrier is without doubt one of the popular air conditioning systems in Australia for a reason, and the quiet operation, warranty, inverter system, and design are some of the leading features for the Carrier solutions.
Carrier offers the features you need for a world-class air conditioning solution
If you are looking for an air conditioning system that is Australian made, superior quality and packed with inverter technology, Carrier has plenty of options for your air conditioning requirements. As the pioneer of modern air conditioning, it's safe to say that Carrier knows their stuff when it comes to climate control and property owners across Australia and the globe have been using Carrier for decades to heat and cool properties effectively.
Investing in air conditioning is an expense and if you want to ensure you are getting the right advice regarding the best inverter system for your property it's important to engage the help of professionals and Rite Price Heating & Cooling offer the experience and knowledge you need to get the right Carrier inverter system to meet your needs.
Find out more about kW, space requirements and the features by arranging an onsite quote with one of the professional team from Rite Price. We don't just sell air conditioning systems, we're a family owned and operated company passionate about our customer's needs and ensuring the air conditioner you choose meets your budget and expectations.
Phone the team from Rite Price today to arrange your free quote and to find out more about Carrier air conditioning systems and options for inverter technology.