Now, more than ever before, South Australian households are feeling the pressure of high electricity costs.
Over the past decade, quarterly power bills have reached unprecedented levels so when you hear about a gas heater that has an unbelievable 7star energy efficiency rating, well, you start listening.
Rite Price heating and Cooling is pleased to offer you the Braemar Supernova series of products which give you access to the world's most energy efficient conventional ducted gas heater.
It is, without doubt, the cheapest whole of home heating in Australia and it means savings on your annual electricity of more than $500.
Now that's something worth smiling about.
And using a star rating to determine just how much you save in energy costs makes the decision making process easier than ever before.
Consumers can compare the energy efficiency of different models and with the Supernova range and the world-beating 7 star rating, there is finally a product that can deliver efficiencies that were once thought impossible just a few years ago.
Don't forget, one of the biggest domestic energy consumables is home heating.
Rite Price Heating and Cooling knows this and we also know that a growing number of savvy consumers are wanting to invest in products that offer energy-efficient ways to heat the entire home so that a family can live in comfort in an environmentally friendly way.
It's new age thinking combined with breathtaking technology, and best of all, you will be the winner when you choose to go with the unbeatable partnership of Rite Price Heating and Cooling and Braemar Supernova Series.
Gas heating – a great choice
The interesting thing about gas heating compared with other household appliances is that they perform best when they are out of sight. We certainly don't interact with them the way we would a stove or oven.
Gas heating instead, is tucked in the ceiling or in a rarely used part of the house so it's not top of mind but just because we can't see it doesn't mean we are not reliant on it to work at the press of a button or touch pad.
And again, that's the beauty of the Braemar Supernova series which is whisper quiet, subtle in design while still offering all round comfort.
Braemar – almost a member of the family!
Just like Rite Price Heating and Coolng, Braemar has become a household name. indeed, for over 50 years, Braemar has been keeping South Australian families warm (and cool) with their superb high performance heating and cooling products, cementing a reputation as a trusted and innovate Australian company.
Rite Price Heating and Cooling has the new Braemar 7star available in a 26.6kw capacity with natural gas which is perfect for internal installations throughout you family home.
And the features it offers are quite simply, amazing.
Supernova features are world class
The state of the art MagIQtouch touch screen controller is sleek and stylish and designed to suit any home décor.
Plus it is simple to operate. Just one touch of a button can adjust and control temperatures throughout your home.
Rooms won't get too hot and they won't get too cold either.
the Braemar Supernova with its cutting edge technology has also created Australia's first and only inverter motor for ducted gas heating and on/off programmable settings.
You can "set and forget" with an impressive home and away function so on those cold, winter nights you can arrive home to warm and cost environment.
There is a flexible operation system so you don't have to run the gas heating at 100 percent every time you turn it on.
Instead, you can save even more energy by choosing a 25 percent setting, allowing your system to operate at a quarter of its capacity while still keeping your rooms at a comfortable temperature.
With thermostats ensuring constant comfort, you also have the ability to choose ten fan speed settings so you can quickly warm up a room to the optimal temperature you desire.
Other outstanding features include:
Colorbond cabinet
Internal models
External models
Inshot burner
Technologically advanced heat exchanger
Single point ingnition
Self diagnostics
Operate cooling
Electronic ignition
Electronic flame sensing
Why Rite Price Heating and Cooling is the right choice for your Supernova
No rival product can offer you access to this world leading science and Rite Price Heating and Cooling is proud to be your South Australian agent.
Rite Price Heating and Cooling is a South Australian family owned business with 25 years in the industry.
That experience means you have access to the best tradespeople in the business.
A member of our friendly team will come into your home to provide a free, no obligation quote.
Plus, it will be a quote you trust. We will talk with you about your needs, answer your questions and concerns and then help frame a gas heating solution to suit the needs of you and your family.
Rest assured, you won't be disappointed.
And if you choose the Braemer Supernova 7 Star, you will also be choosing a gas heater that comes with a 7-year comprehensive warranty and a 10-year heat exchanger and burner warranty.
Mind you, we don't think you will need it because we are pretty confident about our stringent quality control procedures and levels of engineering, but it is still nice to know it is there just for your protection and peace of mind.
Now, that is one offer that is very hard to beat!
Rite Price Heating and Cooling can offer you the whole range!
At Rite Price Heating and Cooling we are also proud to offer you the other leading members in the Braemar Supernova Series.
These include the:
Super-Three with a 3.9 start rating
Super-Four with a 4.9 start rating
Super-Five with a 5.9 star rating
These three super energy efficient models have recently been added to the Braemar range and they join the Super-Six, 6.8 star.
Making the right choice for the environment
All of these great products tick some fantastic environment boxes too. Just think, if you installed a 7 star, you will save 1.99 tones of carbon dioxide every year which is the equivalent of taking a small car off the road for twelve months!
When you think of it like that, there really is no other choice.
And don't forget it's an easy system to work out; the more stars, the higher the energy efficiency and the great news is that Braemar has the highest star rating model in every category!
When it is time for you to consider how to warm your home, Rite Price Heating and Cooling should be your first stop.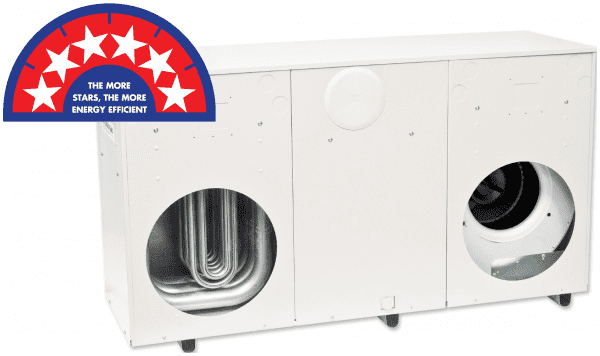 When you call us, or contact us online, you will be greeted by a friendly member of our staff who will provide you with the right advice to ensure that you receive a product that is personally designed to meet your needs, installed on time and on budget.
Now, that's service that you just can't get anywhere else.
We won't treat you like a name or a number. Your family will be our top priority. Trust Rite Price Heating and Cooling to help you make the right choice at the right price every time.