Air Conditioning Salisbury –Choose Rite Price Today!
If you live in Salisbury and require air conditioning or home heating, then look no further than Rite Price Heating and Cooling. Rite Price has been serving customers in the Salisbury suburb and South Australia for over 25 years. With a long track record of providing excellent customer satisfaction, and recommending only the best brands of home heating and cooling, we are confident that we can provide you the best solution for your home.
Air Conditioning Salisbury – What To Consider
Whether you live in the Salisbury or any part of South Australia, there are a few general considerations that you must undertake in choosing the right air conditioning for your home. And taking that extra effort to think deeper and plan ahead, will save you a lot of time, money and…heartaches, in the long run. Let's take a look at some of the common deciding factors for home owners when choosing air conditioners. If you would like to hear more about our evaporative cooling options follow this link.
Heating or Cooling? Or Both?
This is the very first question you should consider. Not all homes require both heating and cooling. Some home owners already have heating in their homes. Like wood heaters and wall furnaces. Or some just love being cold. Conversely, some home owners may already have old air conditioners that are still working fine. So they only require heating to be installed. So why is it important to decide on this?
Air conditioning today comes in 2 forms. You can get a Refrigerated Air Conditioning System, or an Evaporative Air Conditioning System. Both works well to cool a home. However, while a reverse cycle (refrigerated) air conditioner can provide both heating and cooling to a home, an evaporated system (non-refrigerative) can only provide cooling. So if you need both heating and cooling, you would go for a reverse cycle air conditioning system. If you are fine with just cooling, then you can consider an Evaporative cooling system. There are distinct benefits to both types of system.
A refrigerated system produces crisp cold air. While an evaporative system blows out chilled air (produced by passing air through wet evaporative pads). The air produces by evaporative systems is more natural and of a higher humidity. Like a cool breeze. However, evaporative cooling would never be as cold and crisp as a refrigerative system.
Hence, by deciding on what you need, you can narrow down on what type of air conditioner you need.
The Size Of Your Home
This is a very important consideration. The size of your home will dictate what type of air conditioning system you can or cannot install. Very often, knowing this helps you decide between ducted air conditioning or a wall split air conditioning system. Based on this, you will also decide the kW or size of the air conditioning system that is right for your home.
Why is the size important? Firstly, knowing the size helps you determine the right system size for your home. An undersized air conditioning system can cause you to incur astronomical power costs – since the compressor is working overtime to fulfill the cooling or heating demands of your home. While an overpowered system may be overkill, and you end up paying much more upfront than is required.
So depending on the size of your home, your air conditioning installation company will be able to recommend the ideal size of air conditioning for your home. This will also be based on floor plan and usage patterns, as further explained below.
Your Floor Plan
It is critical that you share your home floor plan with your air conditioning installation company before ordering an air conditioning system. Many factors need to be evaluated based off the housing plans. For instance, whether your home is a single storey or multi-storey home. The amount of space available in the roof for the indoor unit. The alignment and space available in the floor joist to run ducts.
A quick look at the floor plans will give your air conditioning company a good idea of where and how to run ducts, if you are going for ducted air conditioning. If you are looking at wall splits, then you need to decide how many compressors to install. Depending on the number of storeys in your home, and if the second or third storey is set back from the front, you may need to install 2 or even 3 compressors to sufficiently cover all rooms and spaces in the home.
Usually for larger and more complex layouts, you would opt for a ducted air conditioning system. as that allows you more flexibility to cover more zones.
Usage Patterns & Family Needs
Your family usage patterns also should be considered. Different families use air conditioning differently and to varying degrees. Some homes only turn on the air con in summer and only for a few hours during the day. Or only in a few rooms or just the living room. Others, may lavishly blast their air conditioners all day. It really depends on personal preference and well, the family budget.
If you intend to use your air conditioning only rarely, then you may not need the full kW or size recommended for your floorplan. For instance, if you only usually turn on air conditioning for 2 rooms in your home versus a total of 5 rooms, then you can actually do with a smaller kW air conditioner – with a lower upfront cost. However, if you think you will be using it a lot, then you will need to order the max system size recommended for your floor plan.
Another consideration is family needs. Some homes have newborn babies, young children or family members with respiratory sensitivities. The cold crisp air produced by referigerated systems may not be ideal for them. Instead, you may decide on an Evaporative cooling system which produces more "comfortable" air. Since the air is more humid and contains more moisture, it feels fresher and is easier on the breathing.
So consider your family members' needs and choose the right type of air conditioning for them.
Air Conditioning Salisbury –
Choosing An Air Conditioning Brand
So how do you choose the right brand? Actually, there isn't quite a right brand for everyone. It really depends on your budget. For homes in Salisbury and in fact across South Australia, most home owners would go for Mitsubishi (if their budget permitted), or Carrier (a very popular choice for it's reliability) or Toshiba & Samsung. Braemar is also a very reliable brand with one of the highest energy star ratings in the industry.
To decide on the brand, you will need to first set your budget. Mitsubishi is one of the best brands but it comes at quite a premium over the other brands. It's inverter technology is one of the best in the industry. For the more budget conscious, a Toshiba may serve just as well. Did you know Toshiba was actually the first company to introduce the Inverter Technology? So going for the most expensive may not be your best option.
Certains brands also have known service issues. While we cannot comment on that here, do contact us via the Quote Request Form on this page, and our installers will further advice you. For instance, certain brands have compressors that require more frequent servicing, or thermostats that may need to be replaced to ensure continued accuracy.
Generally speaking however, given their long history in the industry, all major brands have no major service issues.
Air Conditioning Salisbury –
Which Type Of Air Conditioning?
So given then above, what type of air conditioning is best for your home? That would be something you need to decide yourself. We suggest you do further online research, speak with friends to get their feedback on different brands they may be using, or speak with an experienced installer to get their feedback. If you need professional advice, contact us using the Quote Request Form on this page.
Generally speaking, for air conditioning Salisbury, ducted reverse cycle air conditioning is a popular choice all round. Simply because it's like an all-in-one. You get heating and cooling, and ducted convenience to all rooms in the home. You also get zone controllers that allow you to set the climate you like in each room. And it serves the largest homes and any type of layout. If you have a smaller home or just need to condition a few rooms in your home, maybe a wall split air conditioner will suit you more.
With regards to refrigerated or evaporative, depending on your personal preference and family needs, you will need to decide on that yourself.
Air Conditioning Salisbury –
Your Home, Your Choice!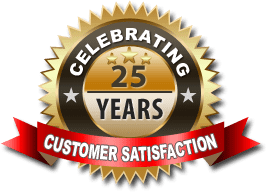 Ultimately, that's what it comes down to air conditioning Salisbury. It's "Your home, your choice". However, as experts in the air conditioning industry, and having served customers in Salisbury and South Australia for over 25 years, our expert installers have a good track record of recommending the best systems for homes.
The best thing to do is to get in touch with our guys, share your floor plan and your cooling/heating objectives for your home, and let our experts determine the perfect fit for your home. It's as easy as completing the Quote Request Form on this page.
Need Air Conditioning in Salisbury?
One final consideration is accessibility. When choosing an air conditioning installation company, go with one that services your area efficiently and responsively. Rite Price Heating and Cooling continually installs and services homes in Salisbury. For air conditioning Salisbury or South Australia, contact us today for professional advice.