Reverse Cycle Ducted Air conditioning versus Ducted Gas Heating, what system should I opt for?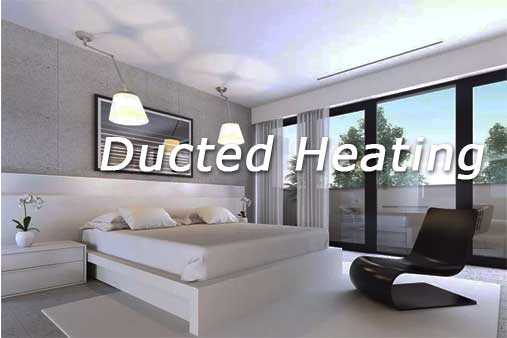 The Australian climate is truly exceptional; it is one of beauty and wonder. The South Australian summer months are glistening protagonists for a variety of outdoor activities and adventures Australia is famed for – from footy to exploring the great outdoors and spending time on the beach and having a quaint family gathering in the backyard. The summer is beautiful but can be unforgiving in its hotness – winter months are no biscuit either. The South Australian winter isn't particularly brutal when compared to the European or North American winter but it's cold nonetheless. Winter months in South Australia is as beautiful as spring and summer, they are a time for family, for adventure in the hills, the mountains and skiing. Being outdoors and being adventurous is brilliant but we do still spend a lot of time indoors – herein lies are continuous fight with the heat and cold.
South Australians have sought a variety of solutions to the scorching heat in the summer and the winter blues and we are getting very creative with our solutions. One solution that doesn't need us racking our brains and brawn however, is the adoption of ducted systems – ducted air conditioning or ducted gas heating. The use of these systems have saved lives – an exaggeration on my part perhaps but true nonetheless.
The purpose of this blog post is to edify on what ducted systems are and to create an old fashioned brawl type comparison between the two most popular ducted systems: reverse cycle ducted air conditioning and ducted gas heating. Spoiler alert! They both win. Still, read on. It promises to be very informative.
Why Ducted systems?
Ducted systems are a delivery system where cool and hot air are circulated through roof or underfloor ducts and vents. Ducted air conditioning are generally the source of the heating and cooling. In some cases, a reverse cycle conditioner act as the source of both heating and cooling. Ducted reverse cycle air conditioning systems are designed for optimal controlled delivery of hot and cool air. Zoning are utilized to shut off heating and cooling to unoccupied areas of the house. Ducted systems are designed and installed by professionals and must meet the requirements of the Building Code of Australia. Ducted systems are cost efficient and effective in providing centralised heating for small to large homes and have become largely popular among homeowners in Adelaide. There are different types of ducted systems for your heating and cooling needs; this blog post examines the reverse cycle ducted air conditioning and the ducted gas heating systems to recommend which will be best suited for a homeowner looking to have their heating and cooling requirements met.
What is Reverse Cycle Ducted Air Conditioning?
The simplest definition of a reverse cycle ducted air conditioning is that they are systems designed to provide cooling and heating functionalities, hence the name reverse cycle. Reverse cycle air conditioners can warm up your home in the colder months as well as cool your interior in the warmer months. Reverse cycle ducted air conditioning comes in two forms: Ducted Reverse Cycle and Split Reverse Cycle – both are capable of producing warm and cool air, hence the name "Reverse Cycle".
Reverse Cycle ducted air conditioning systems are becoming increasingly popular with home owners because of its convenience and dual functionality – being useful all year round regardless of the season. With this system in place, you do not need to invest in a separate heating unit thereby, which ends up saving you cost. Whilst the initial set up cost is lower when compared to the cost of installing both a cooling and heating unit individually, it is however comparatively more expensive to run, still, this can be offset by your usage pattern. Advancements in technology have alleviated the cost somewhat in recent times as newer model units are becoming more energy efficient by scaling down power modes when the heating and cooling requirements for a specific room is met. This saves on power consumption as opposed to having the unit continually run on full blast.
Reverse Cycle Ducted Air Conditioning is a practical ducted system for heating delivery in winter and ducted air conditioning in summer. With moderate usage, a reverse cycle air conditioner with a high energy star rating can satisfy your individual requirements whilst helping you save energy costs and most importantly, the cost of having separate heating and cooling units. Comfort is subjective true, but a reverse cycle ducted air conditioning unit is comfort and convenience personified – there is no doubting. Writer's bias aside, it is a brilliant piece of technology that saves on greenhouse emission as well as energy consumption. If you would like more information on ducted air conditioning systems please visit our ducted air conditioner page.
What is Ducted Gas Heating?
The escalating rise of electricity cost means home owners are always on the lookout for cost efficient alternatives for their heating needs. This is where ducted gas heating comes in play. Natural gas heating systems offer a more cost effective, efficient and cleaner alternative to electrical heating units as it is cheaper to run on gas than electricity whilst also having the added benefit of producing fewer greenhouse emissions compared to other traditional forms of heating. Ducted gas heating performs comparatively better than reverse cycle ducted systems too and will generally keep your indoors warm regardless of the outdoor temperature.
What is ducted gas heating then? Ducted gas heating is a form of home heating centred primarily on heating. It does not come equipped with cooling functionality hence cannot be utilised as an air conditioner during the warmer months. Nonetheless, this can be mitigated against by investing in a separate ducted air conditioning unit to complement the ducted gas heating system. The beauty of ducted systems is the interchangeability and cross functionality of the ducts – meaning the same set of ducts and air vents can be used for both your heating and cooling systems. The energy cost-saving aspect of this system makes it more attractive to home owners who are looking for a centralised heating system to keep the family warm during the colder months.
Ducted Gas heating systems produce a truly comfortable centralised heating experience for your home. Its performance is such that your home can be heated relatively quickly, with heat spread evenly across your entire home via the ducts/vent delivery system. Heating via a fireplace or a wall furnace might possess a certain aesthetic but they nevertheless lack the performance of a ducted gas heating delivery system – especially for larger homes. For more information on ducted heating systems please visit this page.
What System should I choose?
Your system of preference should depend on your usage pattern and your budget. You can opt for either of the two systems and you'll be justified as both have their merits. However, data collected from industry leading ducted air conditioning and ducted gas heating installation companies suggests that while more and more home owners in Adelaide adopt a combination of reverse cycle air conditioning and ducted gas heating, the most popular option in recent time have been the reverse cycle ducted air conditioning system.
This is perhaps the most practical option because the reverse cycle air conditioner can heat and cool your home, making it a favourable system for your year round comfort. It also comes with the added bonus of a lower initial cost when compared to the cost of having separate heating and cooling systems. The running cost however isn't the cheapest option but that is a luxury worth having as you'd have in hand, a system you can use in the summer months to keep your home cool and in the winter to keep family warm.
Reverse cycle ducted air conditioning is especially great in a state like South Australia where you don't have huge heating demands in the winter as temperatures don't consistently go lower than six degrees. Reverse cycle ducted air conditioning is brilliant for both heating and cooling, with both functionalities integrated into one controller to deliver you the benefits of refrigerated cooling in the summer and ducted heating in the colder months.
Here at Rite Price Heating and Cooling we offer products that meet all your usage preference and budget. We are a proud South Australian family business and ducted gas heating and ducted air conditioning is some of our specialities. Our staff are well versed and possess encyclopaedic knowledge of heating and cooling and can offer you a range of products to meet your heating or cooling requirements. Call us today and we will provide you with a FREE quotation that will surpass your expectations.