How does a reverse cycle air conditioner work?
It's inevitable that the weather is usually too hot or too cold in Adelaide, and finding the perfect temps can be difficult in the home or office. For those who live in areas of Adelaide that experience erratic temperatures from time to time, you need something to keep you comfortable, and air conditioning is usually the answer to the dilemma.
Whether you're looking to cool down in summer or trying to keep warm during the winter, a reverse cycle air conditioning unit is a great option for perfect climate control.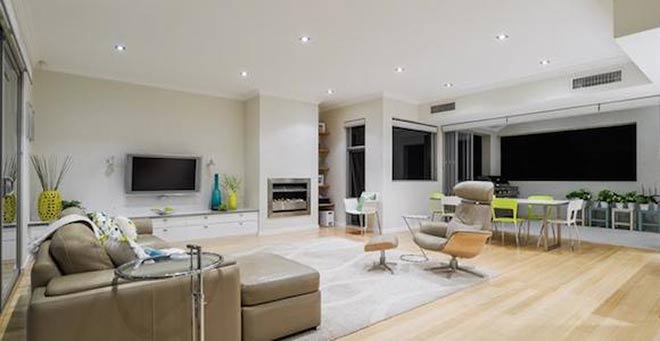 How does a reverse cycle air conditioner work?
Unlike a typical cooling unit, reverse cycle air conditioners are not just an air conditioner but also a heater at the same time. When you need it to cool you down during summer, the system will use a refrigeration cycle so that you can feel refreshed even the heat is intense outside. On the other hand, warming up your home will only require the use of the reverse cycle during winter. It will require the use of a compressor so that the refrigerant will go through the system's chambers before flowing to the condenser. By the time that refrigerant has already been compressed, it will eventually become warm and flow through to heat the property. The system gives you the best of both worlds for your heating and cooling needs.
With push of a button, the reverse cycle features of your air conditioning unit can be reversed so you can use it during the summer to make you feel cool or during winter to warm up when it's chilly outside.
How does a reverse cycle air conditioner benefit your home or office?
Aside from the fact that the reverse cycle air conditioner allows you to cool down when it's super hot or warm up during winter, there are also other health benefits that you can have when this system is installed and in use.
If you are situated in an area where the temperature can reach as low as 15°C, anybody can be at risk of having asthma or any other conditions that could affect your respiratory system.
Utilising a reverse cycle air conditioning can be a big help in avoiding some respiratory conditions, particularly for the elderly or young children.
Thanks to the filters present in the system, you'll also be able to purify the air to prevent the dust mites from spreading to your home. As for those who can't handle extra moisture or humidity in the air, the heat pump will also help you dry out the air. On the whole, this means less mould will form in your property, and it will be easier to maintain & clean the property. To find out more about ducted reverse cycle air conditioning, please take a look at this page.
What you should consider before buying a reverse cycle air conditioner?
Although there are so many advantages of using a reverse cycle air conditioner, not everyone can have it installed at their homes.
If your area experiences extremely chilly winters, the unit placed outside your home will not work properly during the winter months due to the severe drop in temperature. Instead of a reverse cycle system, individuals located in chilly climates might be better to look into a system that uses gas for heating as an alternative.
On top of that, you should also check the size of the room that needs to have a warm or cold temperature. The size of the unit also has to depend on the size of the area as well. Therefore, prior to buying the whole system, it's best to seek the advice of an air conditioning expert to ensure the system you are interested in fits your home, office and overall expectations from your unit.
Buying a unit that will be too big for the area is not an energy-efficient option, and will lead to increases in the cost of running the system in the long run. On the other hand, if your reverse cycle air conditioning system is not big enough kW-wise, you will only be wasting your money as it will not give you sufficient heating or cooling. Rite Price can assist you in making the right choice. With the help of their experts, you'll be able to know which system is ideal for your home. With a wide range of brands and reverse cycle air conditioning systems, there are plenty of choices available if you're looking for a reputable air conditioning provider in Adelaide.
Check out Rite Price Heating and Cooling today to find out more about how reverse cycle air conditioners work and the benefits of installing a reverse cycle air conditioning unit in your property today.