Mitsubishi Electric ducted reverse cycle air conditioner
Mitsubishi is on track for Ducted reverse cycle air conditioner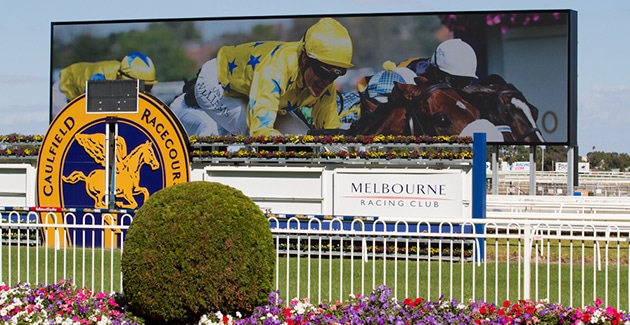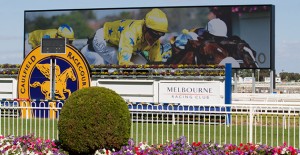 At Rite Price Heating and Cooling we align ourselves with the best brands available in the market today. Technology changes rapidly, and one of the companies leading the way in technological innovation is the Mitsubishi Electric Company.
We have always been fans of the Mitsubishi Ducted reverse cycle air conditioner range of air conditioners for their performance and reliability, but you might be surprised to learn that it's not the only area of expertise they excel in. Mitsubishi Ducted reverse cycle air conditioner manufactures electrical and electronic products and systems used in a broad range of fields and applications. They are applying new technologies to contribute to society and daily life around the world.
Mitsubishi Ducted reverse cycle air conditioner unveils Australia's highest resolution
Outdoor LED display at Caulfield: Earlier this year in April Mitsubishi Ducted reverse cycle air conditioner Australia announced the unveiling of a Diamond Vision Super Screen for Caulfield Racecourse, in Melbourne, Victoria. The display is a massive 319.5 square metres. The picture quality is simply amazing! This screen became the highest resolution LED outdoor display in Australia of this size. It has 4K ultra-high definition pixel density with 10,000 dots/m2.
Mitsubishi Electric Ducted reverse cycle air conditioner have also supplied the giant screens at the MCG, an iconic national venue that is at the heart of AFL football in Australia. The traction system on the train that takes you home is made by Mitsubishi, and so is the substation that regulates your electricity and the satellite that carries your mobile phone call. Other products include vast video walls for entertainment and control rooms, and functional hand dryers for your office.
If Mitsubishi can devise these advanced innovations, imagine what their technology can do for an air conditioning unit! With Mitsubishi Electric, it's all about quality of life.
The company commenced manufacturing high quality air conditioners in 1967and they still make it their business to produce premium air conditioning units and systems for distribution throughout the world. No matter where you find Mitsubishi Electric, you'll see the same hallmarks of performance and dependability.
Mitsubishi makes advanced Ducted reverse cycle air conditioner.
Rite Price Heating and Cooling recommend Mitsubishi's advanced engineering for ducted reverse cycle refrigerated inverter systems. Specifically designed for installation in ceiling spaces, they are the ultimate hidden heating and cooling solution with only the grilles visible. Lightweight and compact, they are also easy to install, even where roof space is limited.
Mitsubishi Electric ducted reverse cycle air conditioning systems give you a "whole of house" solution to your air conditioning requirements. Gone are the days of air conditioning that has hot and cold spots around the home. With Mitsubishi Electric, you are choosing a system that gives you even air distribution every time you turn it on.
Inverter systems offer energy savings when compared with non-inverter models because the system output varies constantly to maintain your perfect living environment. This means that your home will be cooled or heated more rapidly with no fluctuations in temperature. Efficient operation is guaranteed for outdoor temperatures of -20°C for heating and up to 46°C for cooling.
Ideal airflow.
Mitsubishi's ducted systems maintain an ideal air flow and the scope for variation is a bonus for installers. In some systems the distance between the air-intake and air-outlet vents is pre-determined, but Mitsubishi's flexible duct design and high-pressure makes it possible to adjust the distance between the air-intake and air-outlet vents to create optimal airflow.
High static pressure fans are used to maintain the volume of airflow, so that even when connected to lengthy ductwork, your living environment is kept comfortable at all times.
This means that when our team at Rite Price Heating and Cooling are designing an installation for your home, we can adapt the system to suit virtually any room layout. Long refrigerant piping also allows us to be more flexible when locating the outdoor unit.
We are 'Diamond Dealers' for Mitsubishi Electric Ducted reverse cycle air conditioner
Rite Price Heating and Cooling is a Mitsubishi Electric 'Diamond Dealer' which means we are trained to choose the right air conditioning system for your home. A diamond is a precious thing, and the right advice is precious because it will save you time and money.
There are many factors that affect the "air conditioning load" of a system, such as room aspect, the number and size of windows, exposure to sunlight, and the number of other electronic appliances or devices. Our team has the experience to determine exactly what is needed, and installation is carried out by our qualified tradespeople. We employ staff with over 25 years of experience and we are proud of our reputation for delivering premium service, installation and support.
Powerful yet extremely quiet.
Gone are the days of noisy ducted systems. Today's Mitsubishi models from Rite Price Heating and Cooling have almost no sound. You will hardly notice your system is even on. You are assured of super-quiet operation during the day and even quieter operation at night.
High-tech controller for easy operation.

Your ducted system is operated from one central controller which is neatly mounted on your wall. The Mitsubishi PAR-31MAA system controller has a full dot, liquid crystal display which is very easy to read, with a large backlit screen and simple menus. You can set up to 8 temperature and airflow patterns per day for seven days, allowing you to reduce your energy consumption when needed, saving you both time and money. Perfect for the busy home! In the unlikely event of a system malfunction, there is a clever self-diagnostic function.
Cheaper to install ducted than individual units.
A Ducted reverse cycle air conditioner may sound like a more expensive outlay, but it will save you money in the long run. For most houses it is cheaper to install ducted air conditioning than to install wall hung split systems in every room. Five ducted outlets fully installed will cost you from around $6,650 and will cost less than running five separate air conditioners. The bigger your house, the more outlets you will need. A very large system with 14 outlets will cost from around $15,000. It will be money well spent; an investment in your comfort that adds value to your home. Rite Price can offer the you best pricing around on Mitsubishi PLUS 24 months interest free or $500 off the price* (*conditions apply).