Gas heaters are the more efficient option to combat the winter chill in Adelaide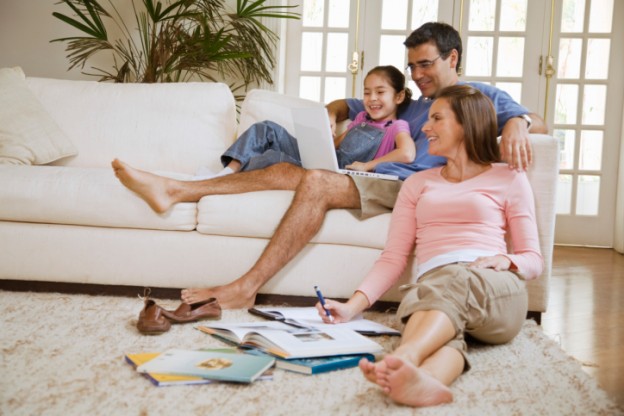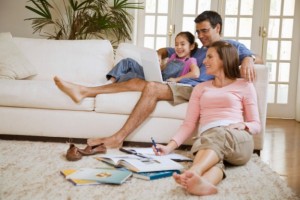 We all know that Adelaide can get very cold in winter. While we don't have sleet or snow, our dry, icy conditions can feel just as chilly. The minimum temperature can often get down to single figures that are not much higher than zero and our cold, clear days can keep the maximum to the low teens. Add in some wind or storms and Adelaide is suddenly freezing. What we don't want is you freezing in your own home!
At Rite Price Heating and Cooling, our many decades of experience dealing with local conditions has given us the expertise to recommend gas heating as the most efficient option for you to combat the winter chill. There are three main types of gas heating systems for your home.
All three options are cost effective, reliable and efficient and really, the best way to choose is to consider the size and layout of your home. Large, family homes will best suit the ducted gas heating system. Smaller homes, apartments or flats will be more than catered for by a space or wall heater.
Ducted gas heaters
Flexible enough to allow you to heat one room or the whole house, functional enough so that you can pre-set your heating to ensure your home is warm and cosy when you want it.It is subtle and discreet with a whisper quiet operation and it's almost invisible with the bulk of the unit in your ceiling, under the floor or outside. On those cold, winter days, most heaters struggle to cope. Grill and blow heaters only work if you stand right in front of them and they really can't deliver constant full room warmth. Ducted, reverse cycle heating also loses its efficiency as the days get cold. Ducted gas heating doesn't have these problems and can keep your house as warm as you want it. Say goodbye to hot and cold spots and drafty zones. Ducted gas heating delivers constant, cosy warmth from room to room, all at the touch of a button. Ducted gas heating provides an instant warmth that will not dry out your eyes or feel uncomfortable.
This is particularly good news for children and babies, the elderly, and allergy sufferers. The temperature will always be constant because it is controlled by a central thermostat. Ducted gas heating is a "whole of home" solution. Subtle and stylish vents are installed in your ceiling or floor to direct warm air just where you want it. Plus you have the added comfort of being able to choose the rooms you want to heat.
If you are in the living room, there's no need to have the bedrooms warm too. It is this sort of clever thinking and attention to detail that makes ducted gas heating an obvious choice. Ducted gas heating is the environmental choice.
Research from the Australian Gas Association found that ducted gas central heating produced just one third of the emissions of heating provided by black coal-generated electricity. (Source : Assessment of Greenhouse Gas Emissions from Natural Gas, Australian Gas Association, 2000 Gas space and wall heaters
The days of bulky, unattractive gas wall heaters are well and truly over.Today's designs are sleek and stylish, offering the ultimate in comfort while being elegant and unobtrusive in your home. They're also very safe which is important for all of us but especially if you have small children at home or you are elderly or infirmed. Cool to touch cabinets and child locks offer you peace of mind and are standard features on all Braemar wall furnaces.
Unlike unflued gas heaters, which increase the level of pollutants in the home, Braemar wall furnaces are flued, so exhaust gases are expelled outside. With unflued heating doors or windows must be kept open to expel polluted air, but with Braemar's flued heaters you can keep doors and windows closed and eliminate cold draughts. With no unhealthy exhaust gases circulating in the air, no messy ashes, no harmful fumes and no smelly chimneys, Braemar gas wall heaters from Rite Price Heating and Cooling really are the perfect choice.
Using leading-edge, motor-cooling and speed control technologies, Braemar's combustion inducer fan draws all combustion gases through the heat exchanger and expels them safely outdoors.Once you have decided on a gas wall or space heater, you need to know what size is most suitable. Braemar wall furnaces are available in three capacities, to suit your lifestyle needs.
Braemar Eco-Superstar WF25
This is an ultra-efficient furnace with an impressive 4.8 star rating, the WF25 heats up to 85m2 and is a perfect solution for those wanting super-efficient and economical heating. Don't forget, the higher the star rating, the higher the energy efficiency so 4.8 stars means a fantastic product.
The WF30 is an ideal replacement for existing wall furnaces and is able to heat up to 90m2 . That means good all 'round comfort for most living areas with quick heat that is not too dry, stuffy or uncomfortable.
While this model is primarily for commercial applications, it can work very well in large rooms that have high ceilings of more than 3.5metres and a lot of glass area. The WF40 will heat an approximate area of 80 -110m2 and is recommended for light commercial or large domestic applications such as halls and large rumpus rooms. It is not generally recommended for normal domestic applications due to the higher air flow rates. Braemar wall furnaces are also ideal for replacing existing wall furnaces, including the following models:
Braemar D11/D12/D45/D55
Vulcan Series 20/22/Quasar
IXL 10862
Convair Finesse Range
Please note: Additional kits may be required. Not suitable for direct replacement of fully-recessed models installed into double-brick walls. Gas wall and space heaters are overloaded with fantastic features to make your life easy. With a pre-heat function, you can opt to have the room nice and cosy when you get home from the chilly outdoors.
A seven day timer gives even more flexibility so that you can set and forget over a week and with a "boost" function, you can quickly get the heat to the right level. No more waiting around for the room to slowly warm up. Electronic ignition with a pilot "on" indicater guage makes starting your Braemar gas wall heater a breeze.
There's also a standard thermostatic temperature control to maintain an optimal climate and ensure there are no hot or cold spots or draughty areas. A soft-air function and economy mode means your gas wall heater is operating quietly and efficiently and with high and low fan speed levels and a three speed 240o volt fan, you can adjust the level of warmth at the press of a button.
Plus, it can never overheat with inbuilt safety switches.
As you can see, there is a gas heater that is just right for you this winter so call Rite Price Heating and Cooling today and let us keep you warm with the luxury of gas heating.
Canara Gas Heaters
Coonara Grange Royal Classic Inbuilt
The NEW Grange inbuilt is one of the world's most powerful, efficient gas log fires, heating up to 200 square metres. That's a large area of around 20 squares.
Coonara Gas heaters have a high efficiency rating. With a beautiful driftwood log pattern it enhances any room.
The Grange can be installed into a stud and plaster frame.
Climate controlled so you can program your heating levels.
The grange is a wonderful heater and it comes from Coonara, a name you can trust.
FEATURES & BENEFITS
Australian Made
87% efficiency rating
4.6 Star Energy Rated
Heats up to 200m2
Flueing options
Remote control with random flame function
37MJH on High
19MJH on Low
Dimensions: Height 675mm, Width 1065mm, Depth 475mm
Designed for use with Natural gas & LPG
Colour options: Black, Charcoal, Honey Glow, Pewter, Golden Fie Brown, Blue, Stainless Steel & Titanium. Powder coated colour available in Charcoal, Rivergum, Grey, Brunswick Green & Burgundy