Understanding Ducted Gas Heating Prices and Whether a Braemar System is Right for You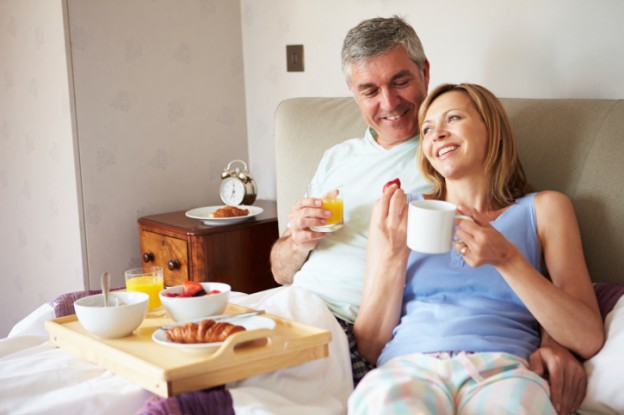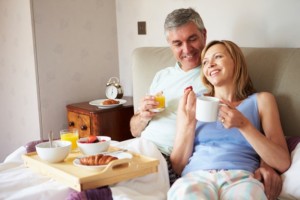 Heating your home during the cooler months of the year can be expensive. On the coldest days, your heating system may run for hours periodically throughout the day, and this can result in high energy bills. The cost of heating your home can be significant, and the heating system that you decide to use can be instrumental in the overall heating costs in your home. By understanding how the heating system you select affects your energy costs, you can make a better decision for your home. When you review the options available and learn about the steps you can take to reduce your energy costs, you may determine that a Braemar system is the best option for you; for more information you can contact the Rite Price Heating & Cooling team at your convenience at 1 300 HEATING.
How Your Heating System Affects Home Energy Prices
There are several factors that will affect how expensive it is to heat your home. For example, the type of heating system that you have in place will be coupled with the type of energy that the system uses, and these two factors alone will play a critical role in heating costs during the cooler season of the year. In addition, factors related to the quality and integrity of the air ducts and even the setting on your thermostat will affect your energy costs. Ultimately, the type of heating system that you use will have a dramatic impact on the cost of heating your space.
Selecting the Right Heating System
Because of the importance of your home's heating system, you should consider spending time researching the various types of heating systems available. Some heating systems are highly energy efficient, such as the Braemar system. There are several types of Braemar systems that you can choose to install, and each has a different energy efficiency rating. While the more energy efficient units may be more expensive to install, the on-going savings may be beneficial for many years to come. Furthermore, they may make use of different energy sources. Gas is an affordable energy source, and the price of gas is relatively stable in Australia. Because of this, installing a gas ducted heating system can be cost-effective for long-term use over the years.
While there are many steps that you can take to keep your home's heating prices lower, the installation of a gas ducted heating system from Braemar may be a great solution to consider. You can speak with a professional heating and cooling system installer about the cost of installation for your home and about how much it will cost to use the system on a regular basis. By taking these steps today, you can benefit from saving money on your energy bills during the cold weather season in Australia. Check out Rite Price Heating and Cooling for all the ducted gas heating prices.
Are you looking at ducted heating prices that won't dry up your eyes… or your wallet? At Rite Price Heating & Cooling we're proud to offer a number of ducted gas heating solutions that are perfect for homes of every size. Face it, there's nothing worse than being cold; with a quick phone call and a visit from our installers, you will be basking in the warm comfort provided by a new ducted gas heater. Below we'll share a few tips on how you can get the best value for your dollar when moving to ducted heating.
Choose the Right System for Your Home
First, you're going to want to select the system that best suits the needs of your family and fits with your home. There are a number of ducted gas systems on the market, including new six-star options from Braemar – the first six-star solutions in the world! If you're new to ducted gas heating, you can simply give us a call on 1 300 HEATING and we'll be happy to advise you on a system that will suits your needs.
Select Qualified Professionals to Handle Your Installation
Next, you'll want to ensure that you have a qualified team handling the installation of your new ducted gas system. Nothing is worse than having a poor quality installation job which ends up causing inefficiencies in how warm air is moved from the heater, through the ducts, out the registers and into the various rooms in your home. When you work with Rite Price Heating & Cooling, your installation is guaranteed to be free from error.
Consider the Long-Term Savings
Don't forget to consider the long-term savings when you're calculating the value of a new ducted gas system compared to your current electric or wood heater. Gas is projected to be less expensive over the long haul, and the higher efficiency ratings of a quality ducted gas system will ensure that you use less of it to heat your home. You may find that by adding up the projected savings each month for a year or two that the ducted gas heating system pays for itself!
Determine if You Qualify for Government Subsidies
A number of governments throughout Australia offer subsidies and rebates to those who are upgrading their heating systems, especially when moving from a wood-fired heater or a coal-based system. This can be a fantastic way to offset the costs of the purchase and installation of a ducted gas heating system, so be sure to check in with the local authorities to see if you qualify.
When you're ready to move to a more efficient and more environmentally friendly ducted gas heating solution, the Rite Price Heating & Cooling team is ready to assist. Visit us at any of our retail locations, or call us on 1 300 HEATING at your convenience and one of our professional team will be happy to assist. Thanks for visiting!