Can a split system air conditioner retailer do installations as well?
A split system air conditioner can be a lifesaver in summer or winter due to the system's ability to keep you warm or cool based on the temperature. If you have done your research, you might have decided on a split system that suits you – next, comes the stage of purchasing your unit and arranging installation. Most good quality air conditioning retailers can arrange installation for your split system air conditioning unit and help you through the process of finding an insured and experienced installer who can ensure your system is set up properly and operating efficiently within your home or office.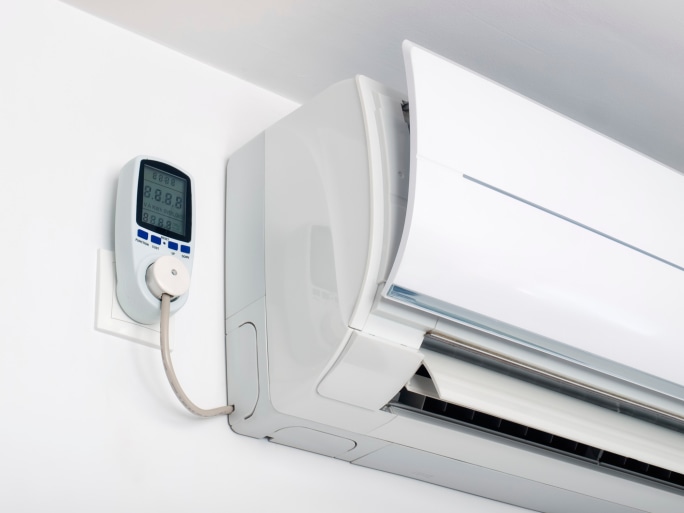 In this article, we explore the benefits of a split system air conditioning unit, the process of buying your unit and steps for installation, so you are all across the process.
Benefits of a split system air conditioner
There are plenty of benefits of a split system air conditioning unit for your property and not just heating and cooling.
If you are in the market for a split system you will be aware of the climate control benefits, however, there is a lot more to a system than meets the eye.
Easy to install
Split system air conditioning units are simple to install and can be installed by one installer in one day. There are no massive construction requirements and the system simply requires the installation of a wall unit and an outdoor compressor, which works to operate the system.
An air conditioning installer will require the installation of copper pipe, however, no walls or cavities will need to be explored or removed such as in the case of a ducted system, which can be quite time-consuming and invasive for installation.
Attractive wall unit
These days, the wall units of split system air conditioners fit seamlessly into the property and are sleek and attractive to view. The units will usually fit into the décor of the room and be located high on the wall to ensure they are not the main feature. Ideally, if you have a white wall, you can basically choose a unit that blends in completely.
Split system air conditioning units also have the option of turning off any lights on the unit if you are trying to sleep, allowing for complete comfort.
Quiet running
Split systems are a lot quieter than many might expect. The exterior condenser is located outside the property, allowing for the noise and any extraction to be completely outside the property. Adding to this, the condenser can be located up to 30 metres from the wall unit, allowing for property owners to further reduce the noise levels of the split system air conditioning unit. While units that are installed in windows and evaporative coolers can be particularly noisy, a split system air conditioning unit is quiet and can be turned on and operated when you are sleeping.
Energy efficient
If you have set your split system air conditioning unit at optimum temperatures for energy efficiency, you will notice that the unit will offer affordable heating and cooling for your property.
Unlike ducted systems, split systems can isolate the heating and cooling in one space and are much cheaper to run due to the isolation of the unit in one small area. You can further reduce your energy costs by ensuring you purchase an energy efficient system. To do this, you will need to take note of the energy efficiency stars on the appliance to determine the output and the costs involved.
For more information speak with your air conditioning retailer who can provide further information on the energy rating of each system you are interested in for your property.
Buying your split system air conditioning unit
When you are looking to buy split system air conditioners unit, it is important to be aware of a few elements and be sure you're getting a system that meets your needs and situation.
When you start the process of purchase of split system air conditioners unit it's important to ask yourself:
Do you live in rental accommodation?
What size of space are you looking to heat or cool?
Are you getting the right system for your needs to ensure energy efficiency?
In the case of rental accommodation, you will need to seek approval from your landlord to install a split system air conditioning unit. While it might improve your comfort in your rental accommodation, installation is a fixture of the property and you will need to seek permission from your property manager or landlord directly to ensure you are going about the process correctly as at the end of the day it is difficult to move your split system when the times comes for you to move on to a new rental property. Ensure you have permission to install a unit or better still ask the landlord to cover the cost and undertake the entire process to remove the need for you to arrange maintenance, warranty and installation.
If you are looking to heat or cool a space using a split system air conditioners, you will need to ensure you have properly measured the area and have an idea of the floor space you need to heat or cool. Having a floor plan is ideal usually as this allows for a firm calculation of the space so you can find the specific kW required from the system. There are calculations for all size rooms based on the floor space.
The best way to measure the size of the system you need is to use the following system:
– Multiply the length of the room by the width of the room
– Using this outcome then multiple this by 140 watts
– This will provide the final figure for the total number of watts to cool or heat the room, which is then converted to kW.
For a bedroom that is up to 18m2, the best size system is 2.7kW and for a larger bedroom that could be slightly oversized a 3.5kW system is ideal. It's best to speak with your air conditioning provider to arrange an onsite quote of your split system air conditioning needs to ensure you are getting the right system for your property. Buying a system that is too big or too small will be an issue and mean your heating and cooling costs will not be efficient. If you would like more information on split systems please click on this link.
Installation inclusions for a split system air conditioning unit
Whatever split system you purchase it is important to engage the services of a registered and trained professional split system installer to ensure your unit is installed correctly.
An installer will provide the peace of mind you need to ensure you have installed the system as per manufacturer's requirements and your warranty will be correctly abided to at all times. Although it might be tempting to try and install the air conditioning unit yourself a split system air conditioning system is a complex appliance, and you will want to ensure the wall mounted unit and the outdoor compressor is properly installed to ensure your unit is working properly.
Installers can help with split system air conditioning installation for single story properties and multistory properties and can provide and install the correct copper piping, brackets and electrical work your system needs to be safely installed.
Standard installation may include the following:
– Installation of your wall unit and outdoor compressor unit
– Compliance certificate for installation (if required)
– Ducting to conceal any pipework and electrical connections
– Weatherproof safety switch isolation switch mounted near the outdoor unit
– Pipework between the wall unit and the outdoor unit
– Testing of the system
– Run through of operation
– Brackets
There might be extra costs should you need extra piping for the project or any insulation, so it is often important to engage a air conditioning retailer who will visit your home and do a quote for air conditioning unit and installation at the same time so there are no unexpected surprises.
It's also very important to only engage the services of a qualified and experienced air conditioning installer who is registered and experienced installing your brand of unit. Warranties for electrical appliances can be voided if installation is not by a professional and registered installer, so it is worth the cost to invest in an individual who is insured should you need support down the track for warranty issues.
At Rite Price Heating & Cooling, we offer a wide range of split systems for all properties and can advise on the perfect system for you to run in winter and summer. We offer systems that are perfect for your space and can also arrange installation and service as required. All of our products are well known in the market to be industry-leading units and we go above and beyond to ensure we install the perfect system in your property that will keep you cool in summer and warm in winter.
To find out more, visit our showroom or call the team at Rite Price today to arrange an onsite measure and quote for your split system air conditioning unit. We stock some of Australia's best air conditioning units and provide a full service for all of our Adelaide customers.