Benefits of reverse cycle ducted air conditioning in your Adelaide home
With the erratic temperature that most parts of the world are experiencing today, it's safe to say a reverse cycle air conditioners are your best bet if you're looking to stay cool in summer and warm in winter. If you're looking for the ultimate reverse cycle air system for your home, a ducted reverse cycle air conditioning system is the perfect choice to climate control in your home or office.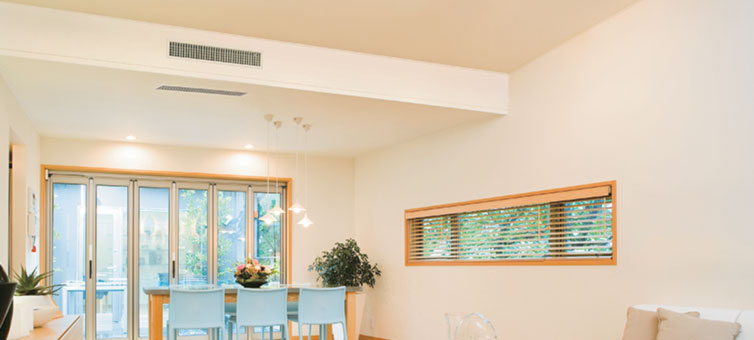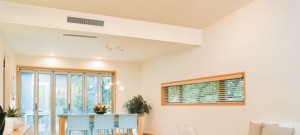 In this article, we explore the benefits of reverse cycle ducted air conditioners for your Adelaide home and why it's a great consideration for any home or property owner.
Why get a reverse air conditioning system?
Regardless of whether you want to use it for your home or you want to install it in an office, there are numerous advantages of a reverse cycle air conditioner. Thanks to modern technology, most owners find ducted reverse cycle air conditioners a convenient appliance for their home of office due to its ability to enhance the liveability of most spaces.
Benefits of ducted air conditioning systems with reverse cycle function include:
Affordable and economical to run
One of the biggest benefits of running a reverse cycle ducted cooling and heating system is the cost. Reverse cycle air conditioners, if used properly, have lower running costs than traditional air conditioners. If set to the optimum temperature ducted air conditioners can run efficiently without racking up a massive electricity bill.
Seamless vents
As well as being economical, ducted reverse cycle air conditioners offers a seamless AC solution within your home or office. The ducted AC vents work seamlessly within the roof cavity and blend in with your décor and styling easily, so you don't have unsightly wall units hanging from the wall.
Easy to control
With a mere touch of a button, you can conveniently set the functions of the air conditioner system. Rather than constantly changing settings, ducted air conditioner systems have easy to use touch pads for a simple operation, which can even be activated via smartphone. Set up a timer to control your system when you want it on or off or control the temperature to ensure the perfect level of comfort year round in your home or office.
Quieter than traditional units
Ducted air conditioning is a quieter air conditioning system compared to alternative cooling options, and the temperature controlled system works quietly without loud wall units outside each room. The system's centralised external condenser can be placed in a location outside the home well away from bedrooms to ensure the system is whisper quiet.
Aesthetically pleasing
You don't just simply install a cooling or heating system in your home without considering how it would look like in your living room or any part of the house. After all, designing your home is already a tough job and you've already exerted so much effort into it. So why put something that's unsightly and detracts from your décor and styling. Ducted air conditioners internal systems are conveniently hidden within your wall cavity, meaning no unsightly wall units, cables and tubes on your walls, just a simple and seamless duct.
Ducted air conditioning systems offer a wide array of choices when it comes to placement and installation. Professional installers work with home or property owners to find the best location for the unit within the home or office, and also install the central controller in a location that is easily accessible for residents within the property. Compared with other AC systems, the reverse cycle heating function adds additional functionality to a ducted system. With the super hot summers and cool winters, having a ducted system that has reverse cycle functionality is a great way to ensure you climate control a home or office year round.
Ducted reverse cycle air conditioning is easy to control and maintain, and many systems are covered by extensive warranties. If you're looking for a way to heat and cool your home to the perfect temperature reverse cycle ducted air con is the perfect option for you. If you are trying to make a decision about whether you need to install ducted reverse cycle air system in your home or not, or you want some advice on the best AC brands for your property, it's important to speak with an expert. Do your research, explore the features you're looking for and find a unit that meets the size of your property to ensure you're getting the best value for money for your needs. If you would like more information on our ducted air conditioning systems, please visit our ducted air conditioning page.
For more information prices and benefits of installing a reverse cycle ducted air conditioning in your Adelaide property speak with a qualified and experienced AC specialist from Rite Price Heating & Cooling today to discuss the best options.