Air conditioning repairs that runs at optimum level
If you have a home or property and you want to ensure the comfort of the people living or working inside the property often air conditioning is the best option for creating the perfect climate environment.
Latest News
Common problems for air conditioners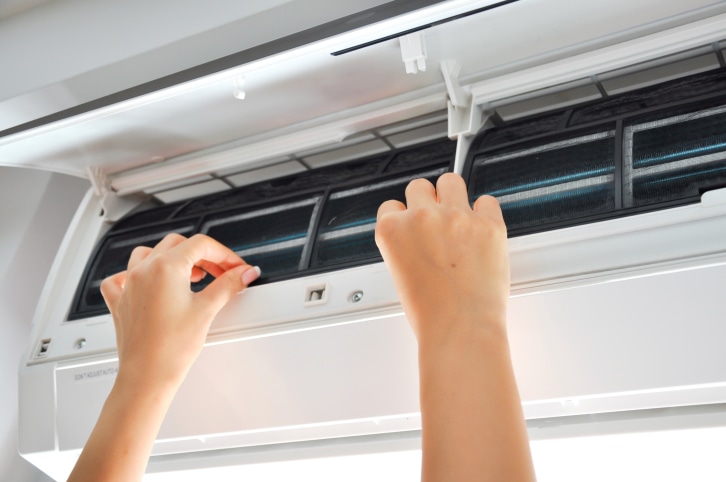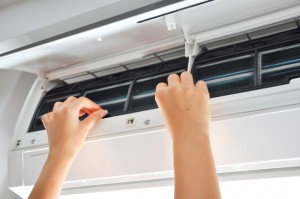 Often, when you move into a property it can be tempting to use an air conditioning system without proper guidance and one of the most common problems for air conditioning systems not working is improper operation. As a rule, when you are operating air conditioning in your home or office all windows should be closed as well as doors to give the system a chance to create the climate you're searching for. Also, isolating rooms and understanding the control panel methods is essential for proper operation. We've listed a few of the common problems below for individuals seeking air conditioning repair.
Refrigerant leaks
Air conditioning units require refrigerant to operate at optimum levels, if you have a leak it could be affecting the system performance of your air conditioning unit. Engage the services of a qualified and experienced air conditioning technician to help you find out if there is a leak, then test and repair and issue ahead of adding the correct amount of refrigerant to the system.
Be aware that each system runs as per the units manufacturing standards so check your manual ahead of adding any refrigerant to ensure you're adding the correct amount. The refrigerant solution is harmful to the environment so ensure your air conditioning technician takes extreme caution when adding in the refrigerant.
Lack of regular maintenance
Another reason why air conditioning units may require repair or servicing is a lack of or inadequate maintenance. If you are running your system, you should be engaging proper maintenance services by a qualified professional twice a year at least. As well as proper maintenance, property owners should be ensuring ducted air conditioning systems with outdoor units are clean and free from any debris around the unit and in good condition to ensure the running of the system is at optimum levels.
By not regularly maintaining the air conditioning unit the property owner is leaving the system open to a range of issues as well as the possibility that new systems will not be covered by warranty should the system not be regularly serviced.
Electric control wear and tear
If your air conditioning system runs constantly in an office building or if you use your system a great deal at home to climate control your property your system is exposed to wear and tear and as such controls can wear out over time.
Frequent turning on and off of controls, using a system which is not the correct size for the property and the corrosion of wires can cause electric control failure which will need to be attended to by a trained air conditioning repair specialist. Always ensure you engage the services of an experienced air conditioning professional to ensure all work undertaken with the electrics is covered under warranty or guarantee.
Air conditioning sensor failing
To control the level of air and cooling or heating in the property the air conditioning system has a clever sensor in the back of the control panel to ensure air is perfectly climate controlled to your exact specification. If the sensor is not working correctly or the cycle is not responding to your instructions via the control panel you may need to arrange repairs to ensure the sensor works correctly.
Drainage issues with air conditioning system
Finally, the last issue to consider for air conditioning repairs is drainage of your system. If the air conditioning system is clogged with debris, dust or particles it often cannot operate at optimum levels and needs a service.
If a simple clean of the filter doesn't allow the air conditioning system to work as required the drainage may be affected and may require maintenance.
How to manage your air conditioning repairs
If your air conditioning system is struggling to heat or cool your home or if it's not working at all it's time to arrange an air conditioning unit repair. Whether you own a residential home or a commercial property ensuring the perfect level of air conditioning within your property is essential. Air conditioning repairs and specifically the technicians who undertake the work are trained professionals who have the experience you need to ensure all work is undertaken correctly to ensure optimum performance of your system.
A ducted air conditioning system for example that is working properly allows for the effective distribution of warm or cool air across a wide range of zones in the home or office and when working well can ensure the perfect climate controlled environment.
Ways to avoid issues for your air conditioner
There are a few simple things to keep in mind in the long-term management of your air conditioning system. Always ensure regular maintenance and servicing by a qualified technician at least twice a year, for ducted air conditioning systems check that the outside unit is clear from debris and clean and always arrange for proper instruction for your air conditioning system when moving into a new property to ensure you are fully aware of all functions and proper usage.