Air Conditioners Adelaide
Air Conditioners Adelaide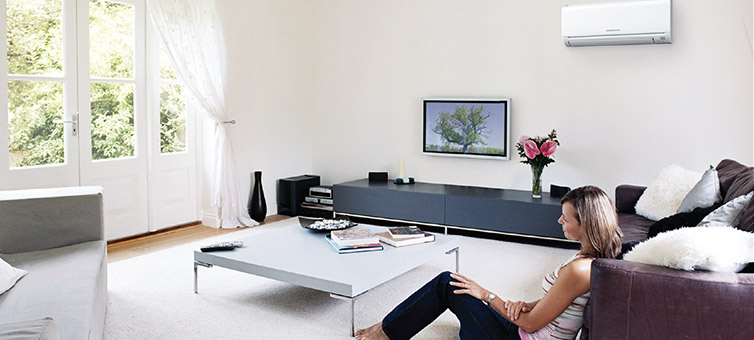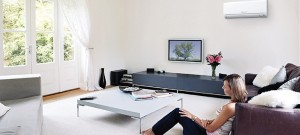 Adelaide is known for its hot summers, and in recent years the temperature has only been climbing higher and higher. Last summer saw Adelaide break several heat wave records, including the most consecutive days that the temperature was over 42 degrees Celsius. 2014 also saw the hottest February day on record. That's why having a reliable home cooling solution is critical to keeping your family comfortable, especially if you have heat-sensitive illnesses like asthma. When it comes to air conditioners Adelaide families trust Rite Price Heating and Cooling to have all the latest and greatest models in stock. When you shop at Rite Price, you'll feel confident knowing that your new air conditioner will keep you cool all summer.
All the Greatest Brands Under One Roof
At Rite Price, we've stocked our warehouse full of the latest and greatest air conditioners from big-name manufacturers like Mitsubishi Electric, Samsung, Toshiba, and Temperzone. No matter what kind of air conditioner you're looking for, we're sure to have a fantastic solution for you. We also stock several Australian-made favourites like Breezair, Braemar and Coolair. That means when you shop at Rite Price, you're guaranteed to get a quality product from a brand that you can trust.
Find the Home Cooling Solution That Works For You
We have a vast array of air conditioners on offer, which means no matter your needs, you can find something that you can count on. Whether you're after a ducted reverse cycle air conditioner, an evaporative cooler or a standalone single-room unit, you can rest assured that we have the air conditioner configuration that will best serve you – and if not, we'll custom-design a solution just for you!
Get Reliable Products & Service From a Local Family Business
Rite Price Heating and Cooling is a proudly Australian family business that has been serving Adelaide and the surrounding area for over 20 years. We've built Rite Price on a solid foundation of expert service and great products. That means when you deal with Rite Price, you get solid advice from qualified heating and cooling professionals who want the best for you. We provide only the very best service, and we stand behind our workmanship with a 10-year warranty. Whether it's a service call or just a quick question, our team of professionals is at the ready and eager to serve. Being a local company also means you get reliable service, close to home.
When it comes to air conditioners Adelaide consumers love the amazing selection and professional expertise you can find at Rite Price. Come see why Rite Price has held its fantastic reputation for great service and good deals for twenty years. For more information or to discuss your home cooling needs, call us today at 1300 COOLING.
Price of Air Conditioners in Adelaide
If you're looking for a new air conditioner for your Adelaide home, you know that price isn't the only factor you ought to consider – but it is an important factor. Saving money on an air conditioning unit frees up your budget for other items, whether that's new sports equipment for the kids, the paint job your house needs, or date night with your honey. We don't call ourselves Rite Price for nothing – at our warehouse in Adelaide, you'll find all the big names in home cooling at reasonable prices. Come see why Rite Price is South Australia's number one air conditioning dealer – come see why our prices can't be beat.
Here in Adelaide, the summers are merciless. That's why having a quality air conditioning unit is so important. If you shop at standard air conditioning dealers, you'll find that prices for air conditioning units can range quite significantly. At some dealers, a ducted air conditioning system for a full 3-5 bedroom house can cost anywhere from $7 000 all the way up to $10 000 – and most dealers only offer a five-year warranty.
How Rite Price Saves You Money
Here at Rite Price, we believe in offering you top value for your dollar. We've stocked our warehouse with all the best name brand air conditioners from Breezair, Braemar, Coolair, Temperzone, Mitsubishi, Samsung and Toshiba, and all of them are priced to sell. Why can we sell top air conditioning units for such low prices? We buy our air conditioners directly from the manufacturers, and we buy in bulk. Bulk purchasing means significant cost savings per-unit, which we pass directly on to you. For instance, at Rite Price you can find a 5-outlet ducted system for under $4 000. Whether it's a reverse cycle air conditioner, a split system or an evaporative cooler, you can trust that Rite Price has the solution you need for the right price.
Even More Ways to Save Money
Rite Price doesn't just help you save money on the up-front cost of your air conditioner. We'll also help you to find high-efficiency models that will reduce your electric bill, give you a free installation quote, and suggest ways that you can save even more money by taking advantage of home energy tax credits and utility deductions. Plus, our air conditioning specials can cut costs even further – by taking $500 off the purchase price, or by giving you 2-year interest-free financing.
Here at Rite Price, we know that the price of air conditioners in Adelaide can vary. We're committed to helping your family keep cool, and to that end, we offer some of the best prices around. Come visit one of our locations today or call 1300 COOLING to learn more and get your free quote – getting the air conditioning system of your dreams could be a lot less expensive than you think.