Ducted air conditioners that keep your home warm
When you're in the market for a ducted air conditioning to take the chill off cool winter days and nights, it's ideal to find a ducted system that will keep your home warm at the switch of a button without lengthy delays.
Installing a ducted air conditioning system to heat your home is the simple way to completely climate control your home and keep your family comfortable throughout the cold winter months in Adelaide. If you're looking for a ducted system that keeps your home warm, we've outlined a few features to look out for to ensure you select a ducted heating system that provides the warmth you're looking for in an air conditioning system.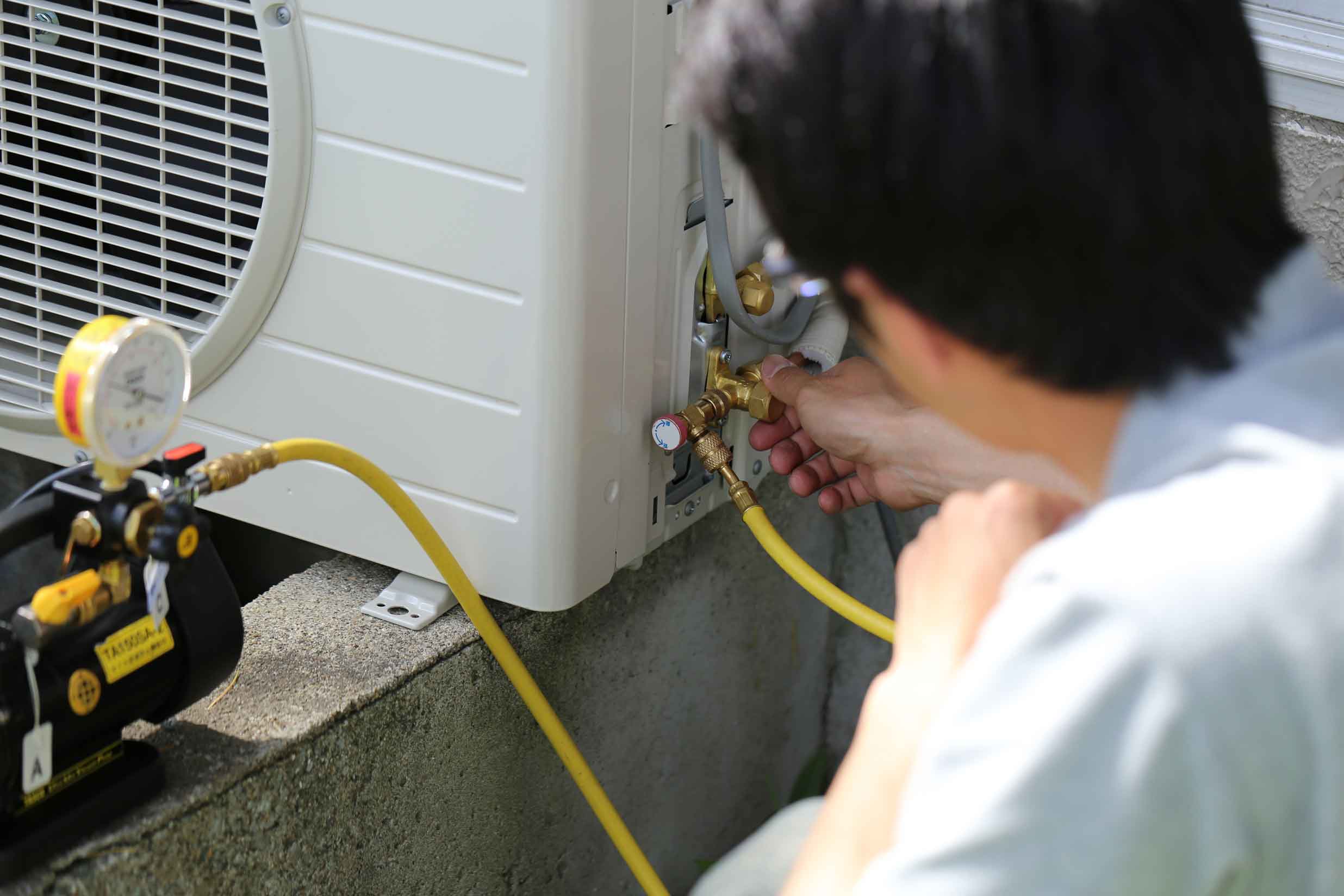 What should you look for in your ducted air conditioning system?
When you start your search for your new ducted air conditioning system to heat your home, it can be a minefield of options, which can make it confusing which heating option is best for your needs.
First, it's important to consider the features you are searching for in your ducted air conditioning system. Are you looking for instant heat throughout your home, smartphone activation technology, energy efficiency, Australian made brands or are you simply looking for a system that is affordable and provides the best value for money? All of these factors should be considered in your buying process.
Some factors you might consider when selecting your ducted air conditioning system for heating your home and keeping it warm are listed below.
Cost effectiveness – ducted air conditioning systems have an energy efficiency rating which allows for potential buyers to get a clear understanding of energy efficiency based on kW compared to other options available on the market. While some of the larger ducted air conditioning companies can use big marketing dollars to promote themselves as the best, this Australian rating system provides a fair and clear platform for potential buyers to understand the ongoing costs of running the system which can be estimated based on the energy rate from their local provider.
Performance – you should consider the size in kW of your system and ensure your air conditioning provider performs an onsite quote to ensure your system is powerful enough for the square metres of your property. An under efficient system will require more energy to run and will also mean your heating will take longer to provide warmth, which can affect the climate control in your home and will also mean your ongoing heating costs will be far greater than installing a system that matches the kW requirements of your home.
Warranty – ensuring the system you choose has a suitable warranty to meet you needs is an important factor to consider. While some systems might appear on the surface to be cheaper if there is not a substantial warranty you could be up for more costs to maintain your ducted air conditioning system in the long run if you don't have an adequate warranty for your system.
Zoning – some systems have the capacity to offer zone control in your home, allowing you to isolate your ducted heating in some rooms or areas such as living areas and turn off heating in other zones such as bedrooms when they are not in use. This zoning is a handy feature that can save running costs and ensure the perfect climate control in your home.
Ready to install ducted air conditioning to your home to warm it up during winter?
We all want to ensure the comfort of our family and installing ducted heating is a fantastic way to ensure you keep your family warm and toasty. Many systems offer reverse cycle ducted air conditioning, allow you to provide cooling during summer and heating during the chilly month of winter.
Ensuring the perfect climate control is essential for your family, and if you want expert advice, it's best to speak with a company that understands ducted heating systems and offers a wide range of options to meet your budget and needs. We stock some of Australia's most popular ducted heating brands and can install reverse cycle systems that keep you warm in winter and cool in summer.
With international and Australian ducted air conditioning systems available, Rite Price Heating & Cooling are well known throughout Adelaide as one of the leading businesses providing high-quality service for all of our clients and pride ourselves on finding the perfect system to meet your needs.
Whatever heating you need for your home, for whatever size of property, we can install and maintain ducted air conditioning heating system that are perfectly tailored to keep you and your family warm during the chilly months of winter. To find out more information, speak with the expert team from Rite Price Heating and Cooling today or visit us at our showroom to speak with our sales team and to arrange an on-site quote at your property.