Winter's Coming: Avoid the Chill with a Ducted Heating Service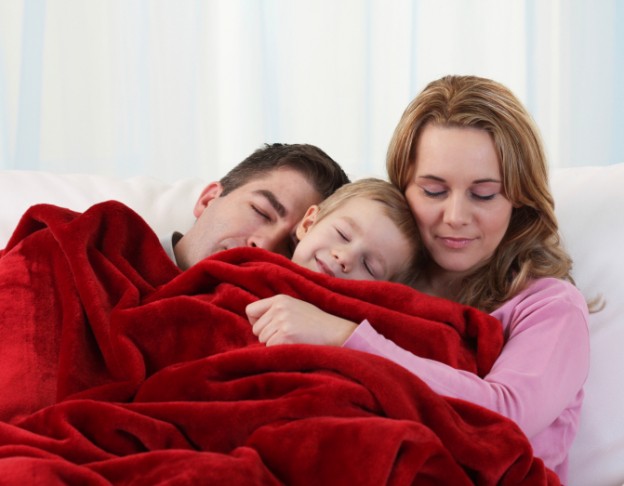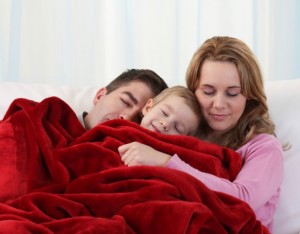 The thought of winter may bring to mind cosy fires in a fireplace and cups of hot cocoa with friends. If you are a homeowner, the mention of winter may also bring to mind thoughts of high energy bills. With energy prices soaring, you may find it challenging to pay those bills during the cold weather season. While heating your home can be expensive, it does not have to be. You can drastically reduce heating costs for your property while also making your home more environmentally friendly with ducted heating service. Below we'll share a few tips on why a ducted heating service is worth consideration; to learn more, give the Rite Price Heating & Cooling team a call at your convenience at 1 300 HEATING.
How It's Different Than Other Heating Options
With ducted gas heating, the heat is derived from affordable, environmentally-friendly gas sources rather than from other sources that are known to be more expensive and bad for the environment, such as black coal-generated electrical sources. In addition, this is a type of heating system that utilizes vents to heat each room of your home to your satisfaction, and you can adjust the temperature with the touch of a fingertip. When you compare these benefits against other heating options, you will see that this is the ideal way to keep your home warm regardless of how chilly the air is outside.
The Improved Efficiency of a Ductless System
While a ducted gas heating system is more efficient and green that many other options on the market today, the fact is that this type of system also will not lose efficiency when the air is cold. Consider that reverse cycle systems may lose efficiency on cold days. This is not the case with a ducted gas system. This type of heating system will continue to work efficiently for you in all cool weather conditions, and this results in cost savings for you.
Professional Ductless Heating Services
Whether you have already installed a ductless heating system in your home or you are thinking about installing the system, you can set up professional service with a trusted heating and cooling system company. A full-service company can install the right Braemar ductless system for your home, and these systems vary by energy efficiency ratings, size and other factors. In addition, you can continue to receive professional maintenance on the system for superior results.
Reviewing your home's heating system as winter approaches is a beneficial step to take. Homeowners with an outdated or inefficient heating system can take time to learn more about the cost-saving and green benefits associated with installing a Braemar ductless system. If you have the system installed, now is the ideal time to schedule service. With our professional maintenance service, you can ensure that all of the components are in great condition so that the system gives you peak performance all winter. Get in touch today at 1 300 HEATING and we'll be happy to assist.
Ducted Heating and Cooling System
Around the home, there are few situations more irritating than being unable to keep the temperature at a comfortable level. In the summer, cool rooms are required for comfort and to escape the heat; in the winter, it's awfully tough to curl up with a nice book if you're sitting in the living room shivering. If you've found that your heating and cooling system just isn't doing the job any longer, or if you want to stop using so much costly electricity or wood, a ducted system may be the answer.
At Rite Price Heating & Cooling, we love ducted heating and air conditioning systems for their incredible efficiency and ability to keep every room in the home as warm or as cool as required. Read on to learn a bit more about these systems; when you're ready to discuss one for your home, call us at 1300 HEATING.
Environmentally-Friendly Heating and Cooling
In today's world, burning wood for heat or using electricity that stems from coal-fired power plants may not be in line with your personal values. Modern ducted heating and cooling systems are regarded for how environmentally sound they are – especially ducted gas heaters. For example, Braemar's newest line of ducted gas heaters have received the world's first six-star energy rating; when compared to a three-star heater found in the average Australian home, these units emit around 1.6 fewer tonnes of CO2 per year. Imagine that… just by changing up your in-home heating solution, you can take the equivalent of a full-sized car off of the roads each and every year. If reducing your footprint is important to you, our ducted heating and cooling systems are worth a look.
The Most Efficient Systems on the Market Today
You may not have considered this before, but did you realise that in many parts of Australia, heating systems account for nearly half of all energy used in homes? Energy efficiency is critically important, especially if you're located in an area that receives a blast of cold during the winter. At Rite Price Heating & Cooling we stock a variety of ducted heating and cooling systems which are suitable for homes large and small, including the world-leading six-star heater range from Braemar, which is recognised to be 10-15% more efficient than any competing solution on the market today. Whatever your heating or cooling needs may be, we will help ensure that your system is as efficient as possible.
Contact Us Today for a No-Obligation Quote
Are you ready to begin enjoying year-round comfort in your home, thanks to a ducted heating and cooling solution? Great! The Rite Price Heating & Cooling team is at your service. You can visit us in person at one of our three convenient locations throughout Adelaide, or give us a call at 1300 HEATING and one of our qualified solutions experts will advise you on how to best proceed with purchasing a new system.
Thanks for visiting Rite Price Heating & Cooling and we look forward to working with you!