Know the benefits associated with ducted air conditioners
There is a room for mistakes when it comes to buying an air conditioner. But such mistake can cost you high because of the amount of investment involved in the air conditioning systems. It is therefore imperative that you study the pros and cons of the air conditioning system you are willing to buy before moving forward with your decision. We have put together a comprehensive guide to help you make an informed decision on your air conditioner purchases. Categorically, there are two types of air conditioning system, the first is ducted air conditioning and the second is split system air conditioning. For more information on the former, please visit our ducted air conditioning page.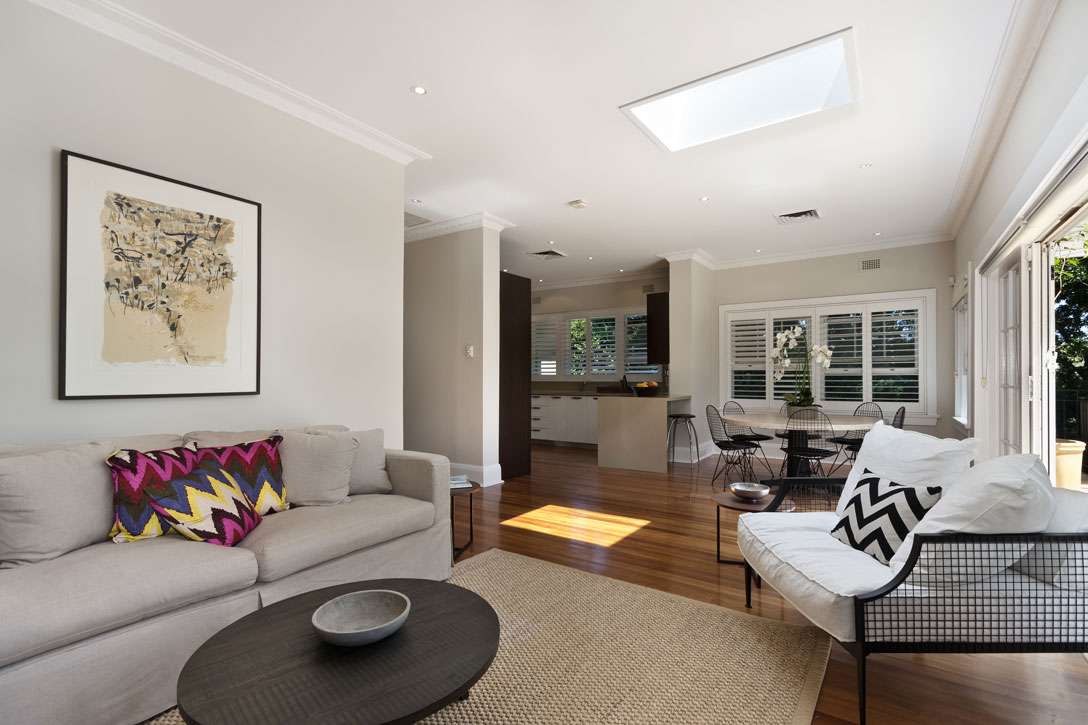 Why should you choose a ducted air conditioning system?
There are many reasons which make ducted air conditioning system the ultimate solution for any homeowner. Even if you are only building for investment purposes, ducted air conditioning system should be on your top list when making that costly decision. One of the many reason for this is because, installing a ducted air conditioning in your home help boost the value of your home and also gives it a solid climate control system that work perfectly well during summer and winter. Installing a ducted air conditioning systems means you don't have to install a separate system for heating and another one for cooling. Few more reasons why believe ducted air conditioning system still win any day any time are below:
Full solutions: You can get your whole home air conditioned without installing multiple systems as we have mentioned above. Having an all in one air conditioning systems give you more space, also, you won't have to engage different air conditioning companies for servicing down the track. This in turn will save you money as you are not servicing two different systems.
Ease of control: This is the best feature of ducted air conditioners. Ducted air conditioning systems afford you the beauty of climate controlling the temperature in your home just as you wish. Ducted air conditioning such as Mitsubishi give you the opportunity to zone your home. This simply means all your rooms don't have to be switched on when, you can turn on a zone( a particular room) as you wish and have others switched off.
Aesthetics: Ducted air conditioning systems are primarily designed not only to bring temperature comfort to your home, but to also bring your home beauty. This air conditioning is aesthetically designed to fit perfectly well with any home.
No noise: The best thing is that ducted air conditioners are the quietest of all air conditioning systems. Your outdoor unit that powers the indoor is usually the part of any air conditioning systems that produces a fair bit of noise. The good news is; with ducted air conditioning system, your outdoor unit stays outdoor and also it's been designed and developed to operate quietly.
Value for money: In most of the houses it is a value for money. The fact that ducted air conditioners have the capabilities to produce quality air flow using their multiple outlets simply means you can install one ducted AC and have it deliver conditioned air into as many rooms as you wish within the house. Unlike having to install one split system air conditioners in each room all around the house.
Advantages of Ducted air conditioners
There are many advantages associated with a ducted air conditioning system. We have converged some of the advantages of ducted air conditioning above, the great thing about this system is that it's not only effective and efficient but it's also doesn't require aggressive, frequent maintenance.
Improvement in the air quality
You will be surprised to know but ducted air conditioners are sometimes capable of improving the air quality inside your home. ducted systems with this component can remove the bacteria from the air in your home, giving you and your family fresh, clean, and gem free home environment. This system offers dehumidification which helps people with breading challenges such as asthma. It removes the excess humidity from the air of your home making it better to breadth easily. If you have someone in your home with breathing issues, Ducted air conditioning can be a of great assistance.
Things to look out when you install an air conditioning system.
There are some things you need to look for when you plan to install a ducted air conditioner. We have outlined a few of those below.
It is crucial to see the energy rating on the system you are above to purchase to ensure your rating suit your budget. The output of your air conditioning varies with the energy label and so it is important to see the energy rating on the air conditioner before making your final decision.
The system should have programmable thermostats, as it helps in the control of temperatures. You can switch it on or off as per your need. Some systems have internal while some have external thermostats, see what works for you.
It is very important that your ducted air conditioner is properly insulated as a badly insulated system will not give you the result that you desire. So, it is crucial that you look whether the joints are sealed nicely or not.
Keeping these small points in mind will help you get superior results for which you spend your money in the ducted air conditioners. Know your needs and then invest wisely. A proper research on your air conditioner may save your a lot of headaches. Give your local air conditioning service provider a call an discuss in details with them on what you would like to have installed. Also, make sure you are clear about your budget and the number of rooms you have in your home. Usually, they'll send one of their specialist to your home for inspection and quote. The specialist would need to measure your rooms and home size, perhaps give them your floor plan to help them determine what would be the best for your family. Duct systems are always great for the family, read more about them here.
Give Rite Price Heating and Cooling a call today. Rite Price has been around for decades. They are family owned and operated South Australian air conditioning business. Helping South Australian to install durable, efficient, and reliable air conditioning system for their homes. Call Now on 1300 791 288 or fill up the free no obligation quote form on top of the page so one of our sales person can give you a call back right away.