Why Upgrade To Continuous Flow Gas Hot Water System?
What is a Continuous Flow Gas Hot Water System?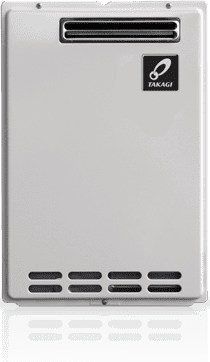 Unlike traditional hot water systems, a continuous flow gas hot waster system provides hot water on-demand. This means that the water is not heated up until you need it.
In the past, this was not feasible as you would need to wait for some time for a tank of hot water to heat up. So traditional hot water systems typically have a storage tank where water is continually kept at a certain temperature.
A new range of continuous flow gas hot water systems have just emerged. These systems, like the Takagi 6-Star Gas Hot Water System, significantly reduces gas consumption – and is also kinder to the environment.
Benefits of Continuous Flow Gas Hot Water System
With systems like the Takagi, hot water is only produced when you turn on the tap. Using an advanced heating system, the unit produces hot water almost instantly. This is achieved through sophisticated technologies, including a Hot Flow Technology which minimises gas usage.
Keeping a whole tank of hot water throughout the day is a very costly thing to do. Especially for households that do not use hot water often. Most standard households only use hot water during bath times and for dish washing. Traditional hot water systems consumes gas throughout the day – constantly heating up the hot water tank.
According to recent research, gas prices are rising just about as quickly as electricity. So you old gas hot water system may not be saving you as much money as you think. It's time for an upgrade to a more economical means of hot water generation.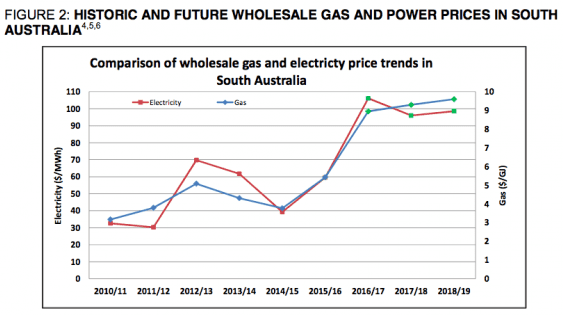 Taken from the Renewable Energy Magazine, the above chart shows gas prices soaring as high as electricity. So having just a gas system won't save you much. The smarter choice is to go for a continuous flow system. One that won't keep burning gas all day long!
Why the Takagi 6-Star Continuous Flow Hot Water System
Takagi is a Japanese brand that prides itself on years of quality and innovation. Especially in the continuous flow gas hot water system arena. It's range of systems has achieved a 6-star Energy Rating, making them some of the most gas efficient hot water systems.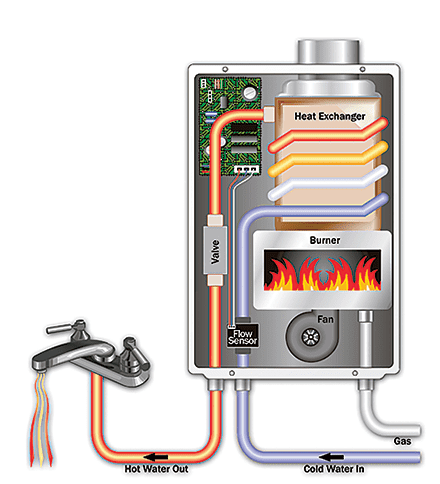 Benefits of the Takagi
Continuous Flow Gas Hot Water System
High 6-Star Energy Rating
Heats up 20 & 26 litre models in less than a minute
Electronic remote temperature controls allow you to set ideal temp
Electronic Ignition
Frost Protection
10 Year Warranty on Heat Exchange | 3 Years on Parts & Labour
National Service & Support
Why You Should Upgrade Your Old Gas Hot Water Heater
Everyone has a hot water tank. The question is, how much is it costing you? It is estimated that hot water alone could cost a household up to $1000 a year in gas. The larger your capacity, the more it costs you to keep that tank heated up.
Switch to a continuous flow gas hot water heater today. You will cut down significantly on gas consumption, do less damage to the environment, and spend a lot less with your gas supplier.
Contact Rite Price Heating & Cooling Today!
Submit the quote request form on this page and we'll ring you back shortly. Don't know what to ask? No worries. We have a quick survey that will help assess your current setup, and recommend the best and most affordable approach to upgrading you to a continuous flow gas hot water system.
It's time to move up to the Cadillac in hot water systems!