Save money with a regular air conditioner service Adelaide
During the hot summer days, it is good to get out and about and enjoy the Adelaide weather. But for those who just wanted to chill inside the house and get away from the crowd, their air conditioner would be their best buddy during the summer season. To make sure your air conditioning unit is in top condition especially during the summer months, it's important to ensure regular air conditioner service for your property in Adelaide.
Just like any electrical appliance or valuable installation in your home, your air conditioning unit needs regular servicing and maintenance to ensure it is running properly and cost effectively year round. In this article, we explore why you need to service your air conditioning unit, when to service it and what to expect from your service.
Why consider an air conditioner service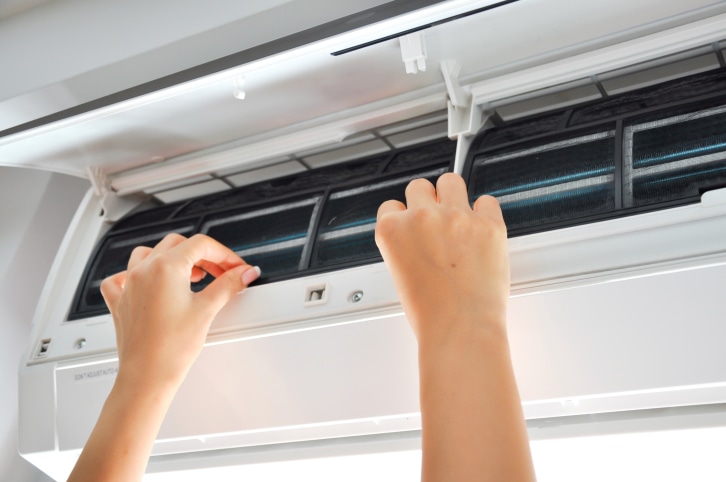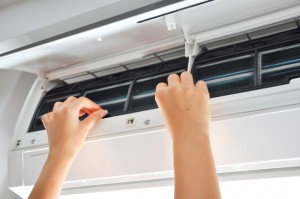 To ensure that your cooling system always functions like brand new, you should consider an ongoing maintenance program using a qualified air conditioning expert as well as your own DIY skills. Although you can do a brief cleaning by yourself, it's still important that you call an air conditioner service as well.
Each time you use your air conditioner, it accumulates dirt in areas such as the filters and intakes within the indoor and outdoor condenser unit. One of the main parts of an air conditioning unit that needs to be cleaned and maintained is the filter. Without a regular clean and change, the filter won't function properly and could cause you some major headaches down the track.
With a dirty filter, you're not only breathing air that isn't properly cleaned, but you also will not get the same cooling effect compared when the filter is regularly cleaned. Air conditioning services help to ensure your unit is functioning properly and all elements of your system are working as per the manufacturer's expectations, this will usually ensure you're keeping your unit efficient, bringing down your running costs as well.
When to arrange an air conditioner service
Usually your air conditioning unit will run the most in the summer months and the winter, so if you are needing a service it's best to arrange one ahead of the time when your unit is used the most. Most people would only think about calling an air conditioner service when they're starting to feel that their system is no longer functioning properly, however scheduling in a regular annual service is a great way to ensure your unit is always working as it should, and you're not calling in for expensive repairs that could be quite costly.
Speak with your air conditioning installer to find out the best schedule for your servicing and to get an idea of what is involved in the service. It's essential to always engage licenced and certified technicians as there is a wide range of elements to a professional service that needs to be carried out by an expert to ensure you abide by your manufacturer's warranty.
What to expect from an air conditioner service
A clean and well-maintained unit will reduce the running cost of the air conditioning and also ensure that any ongoing maintenance is carried out before the unit breaks down or needs a major repair
Licenced experts will carry out your air conditioning service and will run through a detailed list of checks during the process including changing refrigerant, checking all the internal and external components as well as checking and maintaining the internal and external units to ensure everything is working at optimum levels. As well as this, your expert air conditioning technician can provide guidance on features and functions of your air conditioner to ensure you're temperature is perfectly set for the ideal climate control within your property.
While you can clean the filters and do basic maintenance, a service by an air conditioning professional allows for a thorough and comprehensive servicing of your unit and ensures you have the peace of mind that any internal elements of your system can be checked and fixed professionally rather than be repaired when the unit breaks down.
Regular maintenance helps to avoid breakdown and expensive repairs
It's fair to say a malfunctioning air conditioner system will not just damage the unit itself it may prove to be a major inconvenience for your home or commercial property.
Consider a faulty or broken air conditioning unit during the summer season, it's costly to repair and there could be delays, which could lead you to being without your air conditioning for days or even weeks. Ensuring your unit is well-maintained helps to avoid breakdowns and expensive and unscheduled repairs and allows your unit to function consistently without the annoyance of breakdowns. Ensuring you have a regular and consistent air conditioning maintenance program in place will not just save you in the long run, but also ensure you are not forking out for expensive repairs and unscheduled maintenance.
For more information prices and benefits of installing and maintaining an air conditioning system in your Adelaide property speak with a qualified and experienced air conditioning specialist from Rite Price Heating & Cooling today to discuss the best options.