Save Money On Your Heating And Cooling Air Conditioner
It's relatively easy to take for granted the amazing work of our air conditioner systems. The truth however is, without our air conditioner functioning effectively, how homes will be less comfortable than normal. Therefore, keeping your family and entire home comfortable all through the year will heavily rely on the use of an effective heating and cooling air conditioner systems.
Another fact to keep in mind is that we all use energy differently; some homes will consume more energy over the period of one year with their air conditioner while some will consume less, also some house utilize more air conditioners while others depends strongly on furnace. Regardless of geographic location, many homeowners devote nearly fifty percent of their total utility bill to HVAC use. Irrespective of the category you fall under, the following tips can help you keep your utility spending under optimum control.
Air conditioners that comes with programmable thermostat.
One of the best ways to conserve energy used by your air conditioners is by installing a programmable thermostat, that's if your air conditioner doesn't already have one preinstalled. The beauty of having an air conditioner with programmable thermostat is that the thermostat device allows homeowners to set parameters for the lowest desired temperature during the cold chilly winter seasons also allowing you to set the highest comfortable temperature during the blazing high summer months. Your programmable thermostat essentially help you adjust your air conditioner to suit your comfortable temperature any time of the year. The fact that you have an optimum control over how your air conditioner system work will in the long run save you money on energy bills.
Your air conditioner needs a regular cleaning.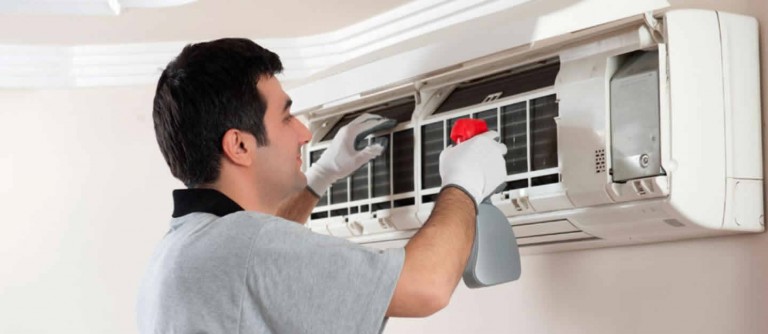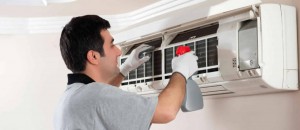 It's more convenient to save more money without breaking any sweat over your air conditioner by simply scheduling a regular cleaning of your air conditioner system. By regular checking of your air conditioner air flow registers and vents just to make sure that they are clean and unobstructed to allow full and free flow of air. Another important thing to note is the positioning of your air conditioner. When placing your home furniture in your preferred location around your home, be sure to avoid placing it over your air conditioner register, doing so may reduce the airflow significantly. Also, make a habit of periodical cleaning of your baseboard heaters just so you keep them free from dust.
Air conditioners need window covering to keep running efficiently.
Leaving your windows uncovered can be a great different to your air conditioner running cost. The reason being that windows can be an apparent source of heat loss during the winter. Imagine running your air conditioner during the chilling winter and your windows are left uncovered. This will automatically allow the heat generated by your air conditioner to escape through the uncovered window. The only way your air conditioner can respond to this is continually over work itself just so it can keep you warm. The over working will eventually wear out your air conditioner optimum performance and also increase the running time which will ultimately increase your energy bill. The same thing applies for summer season when you need your house cool by leaving your air conditioner running without a break. The issue might not be that your air conditioner couldn't cool your home, the issue could be that your window in uncovered. By making ourselves accountable towards the management of our window covering can help us reduce these energy losses throughout the year.
In order to effectively manage your window covering, during the winter, open the drapes during the day on windows that emit sunlight. Keep the drapes open for as long as sunlight enters, and close them when it disappears. Keep window coverings drawn over windows without solar exposure, especially overnight, to insulate the windows. During the summer, keep blinds and curtains closed to block out the sun's rays.
Maintaining your air conditioner will save you money
Every air conditioner system requires a scheduling maintenance to keep them effective. An efficient air conditioner will achieve it set goal effectively with little effort leading to little energy consumption. When your air conditioner is consuming less energy, you get to pay less on your energy bills. We advise all home owners to schedule a tune up at the end of the summer before the winter season rolls in. We believe it's wiser to schedule a regular maintenance especially after one long season has just ended. When you give your air conditioner a professional servicing after any of the seasons, you automatically prepare them for the upcoming season. If your air conditioner is not in the best of shape due to over use during the summer season. The best thing to do would be to service it straightaway after the summer season just before the winter shows up. Failure to do so would cause your air conditioner to produce undesirable output during the winter season. When you request for a professional inspection of your entire system, the professional air conditioner expert will check your air conditioner ductwork and filters will be replaced if need be.
Get your home assessed
As we have explained above, energy loss due to uncovered window can be one of the many ways your air conditioner is under performing. The window paradigm is just a tip of the ice berg. In most cases, homeowners might not be aware of all leaky areas of their house responsible for energy loss. In this case, a home energy assessment can assist with pinpointing these problems. An assessment can help find problems such as leaks in ductwork, leaky windows, and under-insulated areas such as basements, attics, and foundations. After identifying this information, homeowner will be able to make important modifications to help save energy and money.
Even small changes can have a sizable impact on heating and cooling expenses. Depending on the season and the geographic location, just a three-degree reduction in a home's indoor temperature could result in savings of $75 or more throughout the entire heating season. A setback of five degrees for sixteen hours could result in savings of up to ten percent. Adding an extra sweater often makes this change relatively painless. Speak to Rite Price Heating and Cooling today.
Install energy efficient air conditioner.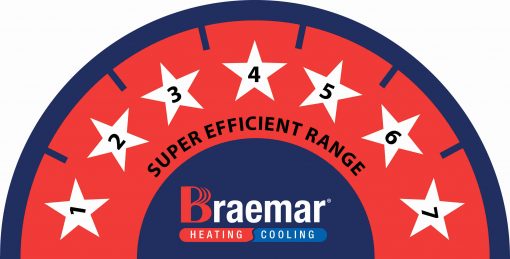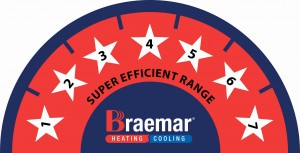 When researching or gathering information on what air conditioner you would prefer to purchase for the comfort of your home. The first thing that should be on the top of your list is an energy efficient air conditioner. When your air conditioner is energy efficient, the chances are it's been developed with the latest technology which is far more durable and reliable. An energy efficient air conditioner will save your more money on the usage than the purchase price. Here in Adelaide South Australia, there is only one trusted air conditioner family owned business that can source out an energy efficient air conditioner for the optimum comfort of you and your family. There is only one company that has been servicing the whole of South Australia for decades with integrity and loyalty. Rite Price Heating and Cooling is that trusted South Australian family owned business. Speak to one of our highly trained air conditioner professionals regarding your servicing, purchasing and any type of air conditioner needs and they will be more than happy to help you through all the steps. The air conditioner contractors at Rite Price can provide customers with valuable recommendations and information about the best models available to fit individual needs.
With the evolution of technology, air conditioner energy efficiency has improved over the years. If you are in the market searching or window shopping for a brand new air conditioner, the first thing you should tick on your box is the energy efficiency rating of your proposed air conditioner system. Another thing you want to tick off your box is the environmentally friendly factor of your air conditioner system. The truth is, the more environmentally friendly and energy efficient is your air conditioner, presumably, the more advance it is. Advanced systems not only meet the high standards government and air conditioning bodies have implemented but can also save you money over the years of its service to you.
Save money even when it's non-negotiable
The necessity of having a reliable air conditioner cannot be over emphasized. Especially when we remember those incredibly hot days, thinking back and virtualizing ourselves stepping out into the hot sun and getting all sweaty instantly could help us appreciate the importance of our air conditioner. When those extremely hot days are raging and the humidity makes us sweat the minute we step outside, having an air conditioner that's reliable and can withstand the pressure of Australian heat wouldn't appear to be just a plus but a necessity. A reliable air conditioner will not only keep you cool all through those hot days but will always help your energy bills appear to be acceptable. The fact however is, running an air conditioner all summer can make your wallet slim. The question is what do you do to survive those aching days without breaking your bank account? Below are some useful tips for saving money when running your air conditioner all day and night long through summer.
Air conditioner plus your traditional fan.
Majority of people don't know that having a traditional fan to support your air conditioner can make huge difference in your bank account. Fans are intelligent ways of assisting your air conditioner system circulate your home with fresh air in a short period of time. When you are able to circulate your home quicker with cool air during those hot summer seasons, you are able to save on energy bills.
Turn off your Air conditioner when no one is home.
We believe it's economical to turn off your air conditioner when it's not needed or in use. When you're leaving home, it makes sense to turn it off. In some extremely hot days, people tends to leave their air conditioners on while they are out just so the house can remain cool. With the new technology, some air conditioners now provide you with an application on your phone with which you can turn on or off your air conditioner from anywhere in the world by just connecting to the internet and going through the switch process.
25 degrees Celsius is your optimal temperature.
By over working your air conditioner you run the risk of getting over the top energy bills. One of the best ways to save energy bill is by keeping your air conditioner's thermostat to about 25 degrees Celsius. Doing this only can save you up to 40% on your energy bill every month. 25 degrees is the perfect temperature to assist your unit run at its most efficient.