What's the Right Air Conditioning System for Your Home?
Right Air Conditioning systems comes in different packages. The market offers various types of air conditioning system to meet the demands of every Australian family. Some brands specialize in low- to mid-range air conditioners that offer efficient cooling with less advanced features. These brands typically target families with average income and small to medium houses.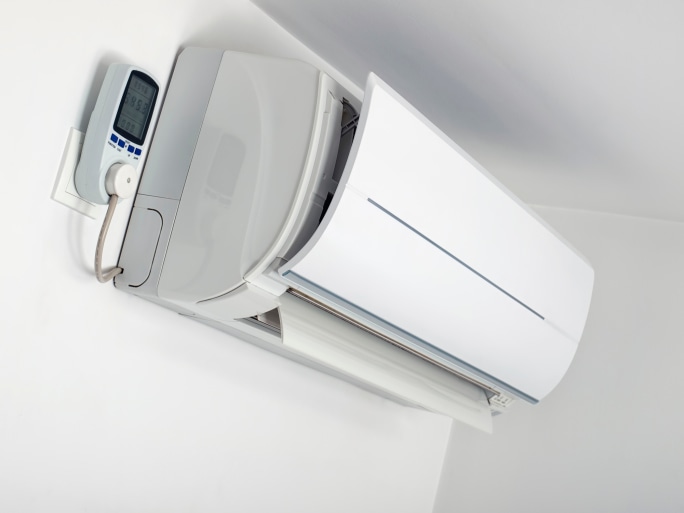 Other brands, on the other hand, specialize in mid- to high-range air conditioners that offer more efficient cooling with advanced and convenient features. These brands typically target families with above-average income and medium to large houses.
However, choosing an air conditioning system is not as simple as that. There is more to it than size, features, and cooling power. Be sure to know all of your options before you spend hundreds to thousands of dollars on an air conditioning system. This list will tell you when each type can be considered the most suitable choice.
The Right Air Conditioning for your room
As the name implies, it as a type of air conditioner meant to be installed in window sills for small rooms. The idea of this box-like air conditioner is to have one end protruding outside while the other end is accessed inside.
This type of air conditioning system is usually the most affordable and the easiest to maintain. It also consumes less energy since it only has a single unit. The installation is very easy and can be done by someone with minimal knowledge about wiring and fixing.
Although this system is affordable and energy-efficient, its motor power is also limited, usually working only up to 1.5 horsepower. This is good for rooms not bigger than 25 square meters. It is also considered as the noisiest air conditioner and may interfere slightly with draperies and natural lighting.
This is best for bedrooms and private offices with window sills, preferably those that are facing open spaces. It is also best for rooms that are meant to be enclosed all the time (since the unit blocks a part of the window).
This air conditioning system is ideal for rooms with 12 to 14 square meters of floor area. However, it can cover up to 25 square meters if it runs with 1.5 horsepower.
It usually has humidity control, timer, and dust filter. There is not much advanced feature in this type as it is meant to appeal to the low-end market.
The Right Air Conditioning comes in Split or Wall Split
This air conditioning system is composed of two parts: an internal part that houses the control and other extra features (e.g. air purification), and an external part that houses the fan and compressor. These two parts are connected by drain pipes, so it can be used even in rooms without window. Both parts have to be installed before they start working.
Although a split-type air conditioner is usually larger than a window air conditioner, it does not take up much space as it is installed on a wall above furniture and other appliances. It runs with minimal noise and can remain stylish regardless of the interior design of the house. Most importantly, it can be used in internal rooms that cannot have natural ventilation.
The complete unit is more expensive than a window air conditioner, and the installation may require professional service.
It is best used in bedrooms, especially in nursery areas. It is also ideal for workshops and garages where there may not be any window.
Since most split-type units come with 1 to 1.5 horsepower motor, it can comfortably cool down an area of 15 to 25 square meters. However, some more expensive brands also offer up to 2.5 horsepower, which is ideal for rooms with a floor size of 37 to 35 square meters.
It usually comes with humidity control, timer, bacteria filter, and dust filter.
The Right Air Conditioning for Floor Standing
This is more common in business establishments and offices, but many medium to large houses now also use it for convenience. It is also composed of two units like the split-type. However, the internal unit does not need to be installed on the wall since it can stand on the floor.
This is one of the most efficient air conditioning systems that can be used even in very large rooms, such as function halls and living rooms with adjacent kitchen and dining room. Only one part needs to be installed while the other only uses minimal floor space. It also runs silently, which is why it is well-preferred in offices.
It is quite expensive and even the electric consumption is quite high. It also requires installation, albeit an easier one compared to the split-type.
This is best used in common areas in the house, such as the living room, dining room, kitchen, and workspaces that require high-capacity cooling.
A tower air conditioner typically comes with 2.5 horsepower. This is ideal for areas with a size of 37 to 45 square meters.
It typically comes with humidity control, timer, dust filter, and cool-breeze function. Some brands also double as a humidifier/dehumidifier.
The Right Air Conditioning Comes in Ducted or Centralized
This air conditioning system follows the same principle of split and tower air conditioners, where an external part intakes cold and warm air and the internal part brings in cold air. It has major differences though, which make it the most efficient and best system any home and business can ever have.
Instead of using only one fan and compressor, it may use several ones to support its wider coverage. Also, in addition to the drain pipes that connect the two parts, it also uses ducts, which also allow wider distribution of cold air to any room where the ducts are connected.
Aside from cool air, it also serves as an HVAC system since it can also warm up the air.
It is the most efficient and the most cost-efficient cooling system today. It can condition the air in every part of the house without having to install multiple air conditioners. In effect, it saves consumers more money in paying their electric bills and more time in installing multiple units.
The unit itself is more expensive and the maintenance aspect may need regular professional service. There may also be a need to have the entire ceiling of the house reworked since the central unit, ducts and pipes have to be installed above it.
This is best for medium to large houses and business establishments, especially those that have many rooms and common areas.
The coverage depends on how extensive the ducts are spread and connected in the house.
This air conditioning system has heat, ventilation, and air conditioning features, in addition to brand-specific technologies.