Why I Love My Mitsubishi Electric Ducted Air Conditioner System
Choosing Mitsubishi Electric Ducted Air Conditioning is probably the best decision we have made during the process of building our beautiful home. Not only that but choosing the best air conditioning installer even made it the best experience. In this article, i just want to share my experience and hopefully my readers can get some take away from my experience.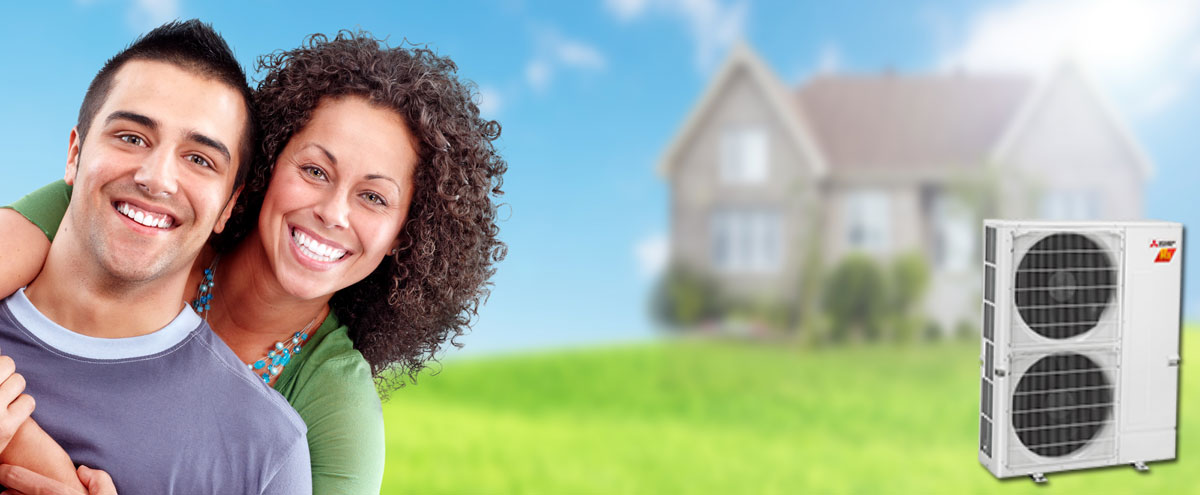 I could hardly hear it operate
One of the most amazing things about having a Mitsubishi ducted air conditioning installed in our home is the fact that we just couldn't hear it operate. This is such an awesome machine that could powerful cool or heat our home within 30min with very low operation noise. I could remember standing outside of our house and listening to the unbearable noise coming from the air conditioning of one of our neighbours down the other street and i could see the look on my wife's face like "really?" how are they able to sleep under such noise? And the fact that our air conditioning could be on without us even knowing, with the exception of the beautiful blue light that shines out of the control box when we are using the cooling function which tells us that the air conditioning is on and it's turn on to cool. Other than that, we wouldn't be able to tell that any machine is running, and of course the fact that the entire house will become cold with 30min.
Heating and Cooling
It's so comforting to know that your air conditioning system got you covered during winter seasons and summer seasons and the fact that our Mitsubishi ducted air conditioning system provide us the reliable coverage during this periods, we are able to sleep in and be rest assured that nothing could ever go wrong.
Personally, i enjoy the thought of our air conditioning not relying on a perfect weather before it operate perfectly. I remember when we are looking into our options for air conditioning installation, we consulted our air conditioning specialist and told them our family status. At the time we had just had our second child and we know that kids like the outdoors. More so we understand that the comfort of our kids is our number priority. So we played with the idea of installing an evaporative cooling system, and then we began to weigh in on what's involved if we install an evaporative system.
First of all we thought, we would have to keep the windows and doors open to ensure an effective operation of our evaporative cooling system. Then it hit me that, during the summer, the temperature could go up to over 40 degrees, and i'm thinking, who would want to leave their doors and windows open in such extreme heat? Cause the truth is, no kids would be able to play out door during such heat, so we ruled that out.
Secondly, we thought of winter, and it turned out that we had to install a separate heating system such as ducted heaters, ducted gas heaters etc, to ensure the warmness for our kids during the bitter cold of winter. So i'm thinking, over a period of time, we would need to service these systems and i understand that at some point all machine and even human need to be looked after. So i thought, i'll need to pay double for servicing of two air conditioning system rather than just one. Then we finally concluded, like; you know what? we'll go for a Mitsubishi ducted air conditioning system that could actually do both heating and cooling. And it end up doing it very well.
Our ducted air conditioning saves us lots
As a family man, saving is always number on the priority list. And to be able to run our Mitsubishi electric ducted air conditioning system for 30min with great cooling or heating efficiency saves me and my family lots of money. Imagine having an air conditioner you trust so much that all you need to do is press a button and go to sleep, the preset technology blew my mind off my head. The fact that i need my sleep and can't be bothered waking up in the middle of the night just to turn the air conditioning off or on makes my life a lot easier. Sometimes i feel like i'm operating an artificial intelligence air conditioning system. With the preset function, all you need to do is punch in the timing and it'll kick start when the house is getting a little too hot at night when everyone is asleep during summer. Cools it off real fast in 30min all the four bedrooms are cooled and it turns itself off.
Professionally installed
We were lucky to choose the best air conditioning installer for our ducted air conditioning. I could vividly recall the day Rite Price expert came to our house to install our ducted air conditioning system. On their arrival, they quickly realized that the spot we had nominated for the installation would be too small for the beauty to breadth and function effectively. Also, they put into consideration our freedom to walk around the house so they quickly suggested that we install the air conditioning on the roof. At first i was skeptical about the idea and thought maybe the wind could potentially blow it down off of the roof. But the gentleman reassured me that all is well and that they've done this for many residential properties with no detrimental effects. After hearing how they've done it for others i decided i'd give it a go and hope it all go well. The good news is, that was the best advice any one has ever given me. Not only that the ducted air conditioning sat perfectly well on top of our roof, we also have lots of space around the house for the kids to run around. All in all, it's been a great experience using Rite Price and installing a Mitsubishi Electric ducted air conditioning.