How to service ducted heating
How to service ducted heating is one of the most important questions we have received in the past years. Every home owner would love nothing more than to save some money on their ducted heating services. The truth is; there is nothing wrong with trying to save money on your ducted heating services or any air conditioning maintenance and services for that matter. The most important thing is doing the right thing while saving money, as the wrong thing might cost your more money than you originally intended to save.
Servicing your ducted heating system includes but not limited to cleaning it. In this article, we will go through the dynamics of how to service ducted heating system.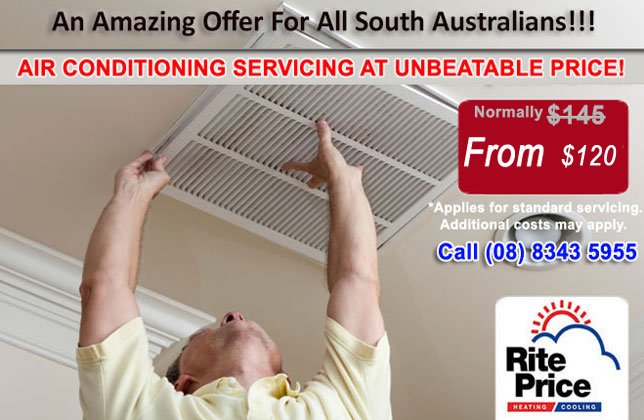 How to clean a ducted heating system
Cleaning you ducted heating air conditioning system is vital to the sustenance and longevity of the same. When you consider how much your ducted heating AC means to you during the winter season, there is no doubt that you need to put its health and well being as your number one priority. Without your ducted heating system, your winter period would be unsafe and enjoyable. For this reason it make good sense that you should give it a good clean every now and than. Most especially before the bitter cold winter season when you would need it the most, and after the strenuous usage it goes through during winter. The sad truth is; most home owners take very lightly the well being of their ducted air conditioning systems. Most people do not even think about their ducted heating systems unless it's time for them to put them to work. Although there are no one size fit all rules that guarantees the longevity of your ducted heating systems however, giving it a regular clean up can boost the effectiveness and efficiency. Our advice for all our readers is that they should pay good attention to their ducted heating system.
Do It Yourself (DIY) ducted heating cleaning
Getting the most out of any systems includes you keeping it up to date, this include your ducted heating air conditioning system too. The good news is; ducted heating systems are relatively convenient to clean and maintain, in the exception of some of the obvious issues that we will mention in the below paragraph, getting your ducted system cleaned should never be a difficult thing to do. In the case where you are not comfortable cleaning your system your self, kindly speak to an air conditioning professional to help you get things done properly.
For young families looking to making sure that they have clean ducts across the home, parents must make sure that they do a regular check on each ducts just in case the kids haven't stuff it up with crayons, toys and other kids play-doos. Having a clogged up ducted AC can create unhealthy environment for your system and end up costing you more money in the future. The below are a few tips to keep your ducts clean at all times:
Make sure your system is fitted with a good-quality air filter and change it twice yearly.
Remove the vent grates and wash them in warm soapy water then allow them to dry thoroughly.
Remove anything large from the bottom of the vent then gently vacuum away any remaining dust and debris. Be careful not to damage the vent.
If the vent is dirty (something may have spilled down there) clean it with a damp cloth, then dry the area thoroughly.
Filters can be used in vent grates to trap dirt and dust. Wash and dry them regularly.
Cleaning your duct system is optional, as far as you understand that not cleaning it is not safe and can cost you more money down the track.
Give the ducted heating professionals a call
In all honesty, you really don't need to do everything yourself. There are some people who have gone through all necessary trainings just so they are qualified to do certain things. This people are called experts or professionals in their respective fields. In the case of a ducted heating systems, you are better off calling one of Rite Price Heating and Cooling professionals that's a specialist in ducted heating system to come down and give you a hand. If you are unsure what to do or how to go about cleaning your ducted systems, you are better off calling someone who is well trained with good track records in what they do so they can help you. Below are some of the things you should tick off your box when you are indecisive about whether or not you should get it done yourself.
Mould growth in duct: If you are unsure if there may be mould breeding inside your duct works, or in its surroundings you might want to call on a professional. Before doing so though, you might want to take a good look just so you can avoid a call out fee for nothing. Have a good look and if you couldn't see any mould, try to use your nose to smell around for it. If you still aren't sure then you may as well give a professional a call just to save you future headache. Keep in mind that you should get the right professional with good track record as it may recur if you don't treat it properly.
Full duct: If you didn't schedule a regular cleaning for your ducted heating AC and you allow durst to build up inside. You may run risk of breathing in durst as the duct blows out your heated air back into the house. In the case where excessive durst is built up, you might want to call in a professional to come help do a thorough cleaning just so all can operate under safe conditions.
Home moving: If you have recently moved house, it is imperative to have a good look at your ducted heating system as you wouldn't be able to tell if the previous occupants of the house were performing a regular check up.
Allergy: If you turn on your ducted heater and you notice that you or your family member exhibit symptoms such as sneezing, coughing or watery eyes, then you might not only want to call an air conditioning professionals but also see a doctor just in case.
Infested ducts: In the remote case where by your ducted heater has been infested with vermin or rates and mice and insects, you might want to call in the prof right away.
If you are considering learning how to clean a ducted heating system or you own one and would like to have it clean for any reason as explained above. Call Rite Price Heating and Cooling today and make an appointment to get things done the professional way. Rite Price Heating and Cooling has been in the industry for decades, with such experience, you couldn't get nothing lesser than perfection.