What should I expect from buying split system air conditioners online
We are all being driven online these days, from call centres who don't want to talk to us anymore, to online booking systems right through to apps that take the need away from speaking with a 'real' person' – the trend these days is to drive business online and while it an easy option for some items, buying an air conditioner online can be problematic.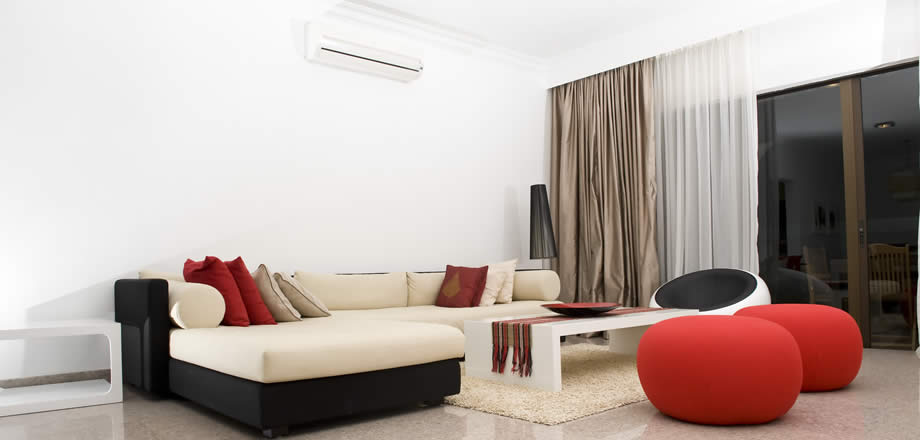 Online shopping is dominating the traditional 'bricks and mortar' industries. Every day we hear in the news of another Australian favourite retailer going out of business or downsizing stores and staff to keep up with low cost, online retailers and more often than not it is due to the emergence of online shopping.
Online retail is a fact of life, we all use it, many of us love it. By you reading this page you are obviously not averse to getting your information online, so I would suggest you would purchase your goods online on occasion too! The trend is there, even Coles and Woolworths are setting up 'Dark Stores' where customers are not even allowed in, it just sends online orders. So what about more critical items than just your weekly shop? What about your split system air conditioning unit? Can you simply purchase it from an online retailer and expect the same experience?
As with anything online, there are advantages and pitfalls, which we will attempt to work through for you to give you a better indication of what you should expect from buying a split system air conditioner through online retailers.
Is there anything bad about online appliance stores?
On face value, nothing! They offer huge discounts to many major retail chains, they will often price match or beat the price of the big chains, and they offer all the major brands. So again, on face value, they seem pretty good and may save you a few bucks.
The online stores will often have a large range of products, many of which are set at lower prices than in store. The competitive edge that a lot of these online retails have is that they don't have to pay for shop fronts and scores of sales people walking around a floor, the have a warehouse and a few people on the phone. But that is where the fun stops.
So when did you become a split system air conditioning specialist?
When purchasing online, you area dealing with sales people either in Australia or overseas who you can't see, can't read their expressions and more than likely have not done anything more than turn an air conditioner on, let alone pull one apart, cleaned it and put it back together!
So, when you are about to put in your credit card details to purchase your split system air conditioning unit online, stop and ask yourself the question. What happens if something goes wrong? Who is going to sort out my issues? What sort of protection do I have? Who is going to accept delivery? How will I know all the pieces are there, where and how to store them – the list goes on. A company such as Rite Price Heating and Cooling have been providing solutions to Australian families for decades on simply that, heating and cooling.
Are you sure you got the right one?
So you went down the path of purchasing your system online, you take delivery of it, and you are thinking that you have done something pretty good. But then a doubt starts coming across your mind, did I get the right one?
Online retail stores are big machines, geared to move as much product as possible. So if you need a 3kw reverse cycle split system, and you purchase by mistake a 2.5kw air split system non-reverse cycle as it was cheaper and had a banner advertisement – it's been delivered, installed and now you realise it doesn't heat nor is it powerful enough to cool your room properly – at the end of the day the blame is on you. This is due to the fact you went online and didn't speak with a licenced and experienced air conditioning expert who would have provided you with the right information you needed from the start of your search.
In contrast, had you gone to a heating and cooling expert's showroom, they would have not attempted to 'stich you up' as soon as you came in the door (or logged in as it may be), they would have talked through your particular situation, reviewed if the split system was the best option and what features, advantages and benefits you specifically need – not what everyone has, but what you need. Can a website do that?
Size does matter!
So you have gone online, looked at a few blogs and seen that a 5kw system should be enough for your cooling needs to cover the room. But what about the hallways, the adjacent rooms, how are you going to take the full benefit of strategically positioning the split system air conditioning unit so that it can circulate around the house? Simple answer, if you buy online, you can't.
Ok, so who is coming to install it?
So you went with online, that is fine. You have paid delivery, accepted all the parts. You have even been online and found a licenced, qualified and ticketed air conditioning expert that can make it around to your house to install the system – things are looking up.
Then things could go one of two ways, firstly – they go well! Everything you purchased suits your room; the air conditioning specialist installs your unit and sends you the bill.
Secondly, things may go downhill. As you have purchased your split system air conditioner online, you have failed to understand that additional brackets, pipes or materials would be required, these cost extra, the labour costs extra and all of a sudden, the whole installation of your system costs more that you expected or budgeted for – are you prepared?
What if something goes wrong?
There is no question that we are becoming more and more accepting of dealing with issues online, but are you talking to a person or a bot? If your air conditioning unit suddenly has an issue, who is coming to your rescue? The nice man who processed your order and called to advise you of delivery? Or are you going to have to pay the installer another call out fee to check what is happening with your newly installed unit?
In the world of full-service retail and installers such as Rite Price Heating and Cooling, you can be sure if they sell and install your product, the buck stops with them. Should there be any issues, defaults with the installation, the product itself or the performance, then the specialist will come and see you at your home to sort it out.
As personal as, well a computer
Finally and most importantly, when purchasing a split system air conditioning unit online, you are dealing not with a person, but a computer. A person can listen, acknowledge your issues and explore what you are really looking for and work something in with your overall budget – not just pushing you into a 'buy it now sale'.
A person is there to solve your air conditioning problems and provide a solution, is an online appliance store designed to do that – no, it's there to churn and burn. While online shopping is taking the world by storm, there are so many considerations to make sure of before you commit. In summary, these potentially cost saving things are:
Is the split system the right size for what you need?
Does it have the functions you want?
Is delivery included?
Is there a warranty? Who provides this and what is the process?
Who is coming to install my system? At what cost?
Looking into a potentially large outlay like the purchase of a split system air conditioning unit, you should always go with the best advice from experts. Rite Price Heating and Cooling are providers of solutions for all your home and commercial needs. They can provide a turnkey solution to ensure you can be assured every step of the process with go off without a hitch.
There is nothing wrong with doing your research online, looking at the prices and taking these into your specialists and pushing them to match or better the price – that is just getting a deal. But when you are entrusting such a major purchase with so many technical elements involved – can you be sure the bot at the other end of taking your money can help you?
What should you expect from buying a split system air conditioner online? Every experience could be different; some people may love it, while it may drive others bonkers with all the issues and details. If you want your split system air conditioning unit to be purchased and installed with minimal impact on your daily life, then go with an expert.
To find out more about the range of air conditioners available from the team at Rite Price Heating and Cooling, speak with one of our expert team of air conditioning specialists to arrange a free quote and a detailed overview of the performance and features of the air conditioning system of your choice. We offer the option of an onsite quote or come in and visit our showroom to test our systems and find out more information on heating and cooling options for your property.