DIY air conditioner maintenance
Things you should know about how to service split system air conditioner
Whether you have a split system for your home, school, motel, child care centre, nursing home, café, restaurant, doctors surgery or office, it's important to keep it maintained for best results and output.
It's important to keep your air conditioning unit services and maintained to ensure optimum performance, but what are the ways to keep it clean and in top condition without the need to bring in expensive air conditioning specialists every 12 months? The simple answer is cleaning and maintaining your unit yourself.
While major repairs should be done by a qualified and experienced expert, there are a few simple ways property owners can maintain their split system unit to keep it in perfect shape year round. In this article, we explore DIY tips for maintaining your split system air conditioner so that it is energy efficient and keeps your property warm in winter and cool in summer.
How to maintain your split system air conditioner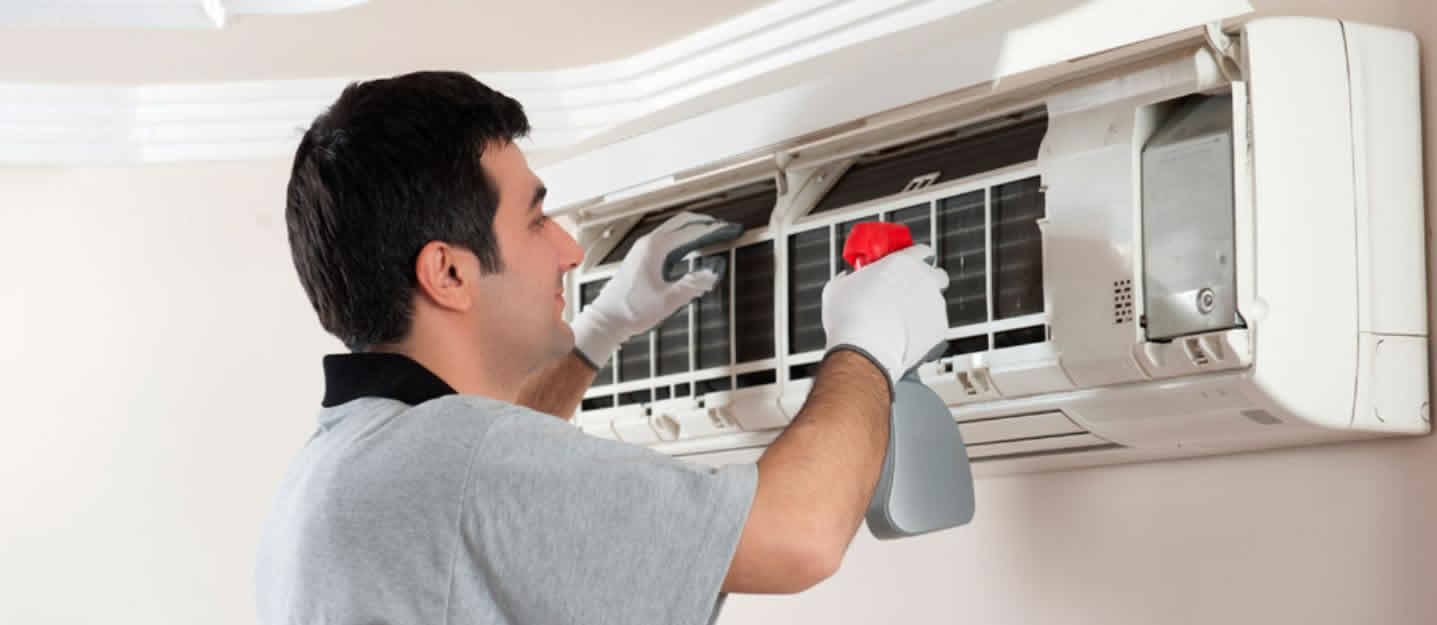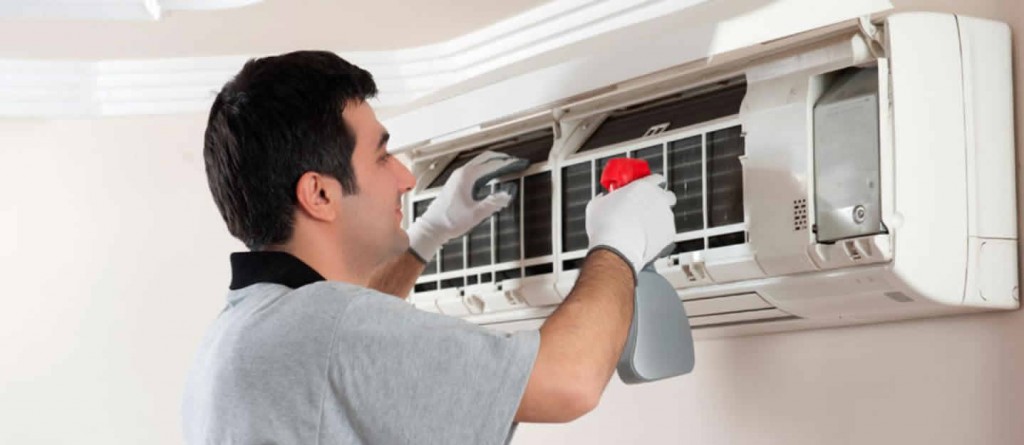 If you have a split system air conditioner, you can do basic maintenance yourself, saving you the need to call in the experts for a simple air conditioning filter change or basic clean. Air conditioners can be temperamental if not properly maintained on a regular basis, so if you are going to install a unit it is important you put time aside to ensure you clean, maintain and change filters on a regular basis so that in between major services your air conditioning is in top working order.
Outlined below are a few steps to DIY air conditioner maintenance:
Check the instructions
Before you go about doing DIY, it could be a good idea to have a quick read of your split system air conditioning instructions so you can familiarise yourself with the unit and get a better idea of what is what. Your instruction manual will outline all the essential parts of your system how to gain access to the filter on the unit and also provide you with an idea of the parts in the system so you can be aware of any section you should be wary of.
Check and clean your filters on a regular basis
If you have glanced at your air conditioning system and noticed it has a layer of dust in the intake area, it is probably way overdue for a filter change. We breathe the air that is filled with dust, so keeping your filter cleaned and up to date is essential for keeping your system in good working order.
If you want to do a quick DIY air conditioning job that will make a massive difference to your air conditioners capacity, consider removing the grill from the front of the system and finding the two mesh panels, which filter the air. Simply remove these two filters and take them outside to clean them thoroughly. You can either use a vacuum cleaner to do this, or you can use a dustpan and broom to dislodge the dust and grime and make them squeaky clean again. If it's been a while in between cleaning your filters or you have had a particularly dusty season during summer, you will notice a huge difference in the performance of your system.
Wipe down the unit inside where possible
Next step is to wipe down the system where possible and remove any dirt or dust that is outside the system or directly inside the system that you can get to. Removing the general dust will allow for a more powerful air conditioning system and will improve the efficiency considerably. Do be careful to avoid the foil and avoid any area of the grill where possible as you could damage the system.
Check the indoor unit louvers
If you can safely get to your indoor louvers, it is a good idea for DIY maintenance to check these and clear them where possible. You can either use a dry cloth to do this or a vacuum cleaner, whichever is easier to use based on the height of your system.
Check the outside condenser
Take the time to regularly go outside and check your outside condenser unit to ensure it is running well and free from any obstructions such as trees of shrubs. If your unit is near trees or vegetation, you will need to ensure nothing is touching and there are no plants growing over your outdoor unit. You can also clean the grill of the unit with an outdoor brush gently and clear away anything else that may obstruct the unit. It is important to realise that you can't do all the maintenance for your split system yourself and for the servicing you should engage the services of a qualified and experienced air conditioning expert to clean, service and maintain the system to ensure it is protected by warranty.
In the section below we've outlined steps a qualified split system air conditioning technician will be able to provide for your annual service.
What a standard service should usually include for a split system air conditioner
If you are getting a service for your split system air conditioner, the usual inclusions for a standard service with an air conditioning professional would include the following:
– Full clean and deodorise of filters and indoor housing unit
– Checking of the supply and return of the air temperatures
– Cleaning of all indoor coils within the unit
– Checks of the evaporator drain
– Calibrate and update the remote control
– Inspection of outdoor coils and a full clean
– Inspection of the condenser fan to check for any obstructions
– Check of refrigerant levels
– Check of all the pipes and insulation
– Check of condenser levels
– Analysis for any future updates and servicing
Why you need to clean your air conditioner
Like everything else in your home, a regular clean each season will help to keep your split system air conditioner in great condition. If you have a split system air conditioner, you will probably be running it throughout most of the year, so it is important to ensure your system is clean and tidy and free from dust and grime to ensure it is running at optimum levels of efficiency.
To clean your split system air conditioning unit, you won't need any specific tools and anything out of the ordinary. Usually, you can clean your air conditioning unit using a few tools including a towel or rag, vacuum, outdoor brush for dusting, cleaning wipes and a replacement air filter (if needed).
Always make sure when you are cleaning your air conditioning unit that you are aware of safety, and you ensure the power is off during the cleaning process. You will need to disconnect all power and remove the power cord from the power supply to ensure all cleaning is done safely. Also, as an added layer of safety, ensure that if you are cleaning with a damp wipe that the system is completely dry before you close up the front of the system.
What to be careful of in your split system unit
It is important to be aware of the refrigerant in your system and avoid this at all costs. Any interaction with refrigerant should only be undertaken by professional air conditioning experts and it is essential you avoid this side of things in your DIY maintenance process. Working with refrigerant requires a certification, and unless you have this certificate, you can face fines and void the warranty of your split system so do be careful. Refrigerant can be maintained during your annual service and is usually a part of the standard annual servicing process.
Split system air conditioners are efficient when they are clean and regularly serviced, so it is important you take the time to clean your system on an ongoing basis and ensure there is no dust or grime on your unit. Just as you would any other electrical appliance in your property, ensuring regular DIY maintenance for your split system air conditioner will ensure it is energy efficient and will last for years to come.
For more information on exploring split system air conditioning maintenance, repairs and options for your property, speak with your local air conditioning expert to get a quote and a more detailed overview of the split system air conditioner prices for your property.