Breezair Vs Braemar Evaporative Cooling Systems – Summer Decisions Starts Now
Australia is famed for its beautiful beaches, landscapes and the great outdoors. The Australian summer months are most engaging to do a little exploring and travelling, and the South Australian summer – whilst picturesque, is no different. Summer in SA can be unforgiving and scorching hot; it is nevertheless the season we look forward to the most as we get a respite from the bite of winter and the showers of spring.
There are a variety of activities to get excited about in the summer months – from visits to the beach, the fringe festival, music concerts, surfing, blockbuster summer movies, family barbecues, the KFC big bash, travelling and lots more. Spending time outdoors keep us invigorated and refreshed, however, a bulk of our time is still spent indoors, and with the temperature reaching north of 38 to ever 40 degrees on a really hot day, we'd definitely require a reliable and efficient cooling system; this is where evaporative cooling comes in. Evaporative cooling uses evaporation to cool your property by utilising the principles of evaporation to transform the hot summer air into a cool breeze. This process transforms your property to a beach front as your evaporative cooling units consistently supplies cool sea breeze quality cool air across your home or office space. This blog post explores two premium evaporative air conditioning brands (Breezair Evaporative Air Conditioning Systems, Braemar Evaporative Cooling Systems) and compares them in terms of reliability, functionality, efficiency and effectiveness.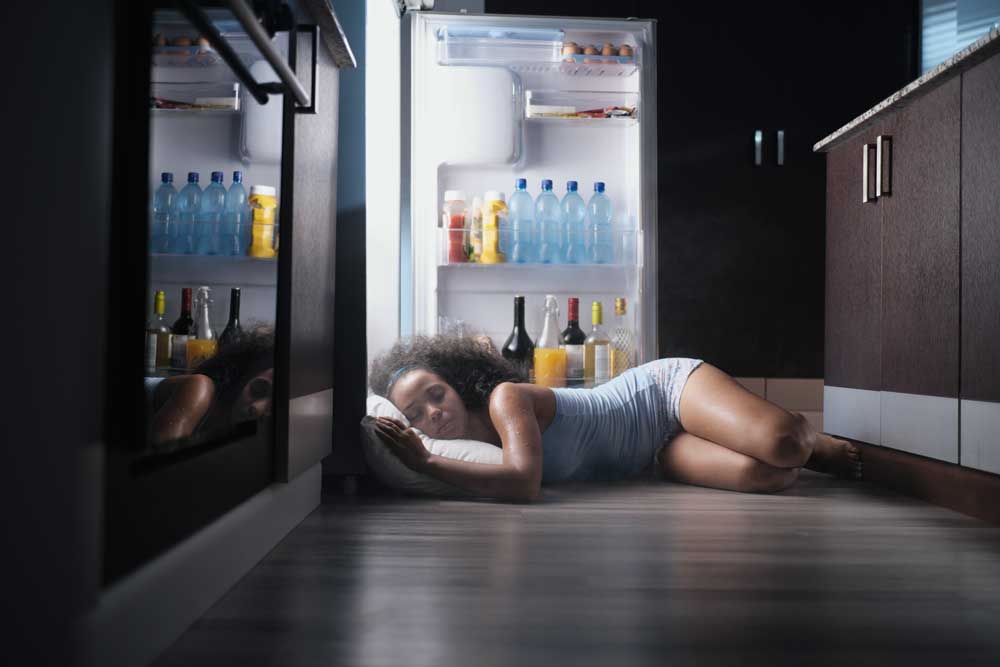 Breezair Evaporative Air Conditioning
Breezair is Australian engineering at its finest. Built to withstand the harshest Australian summer, Breezair evaporative air conditioning systems are powered by the innovative mega energy saving InertaCool Inverter Technology which is designed to save on operating cost by cleverly managing power consumption, thereby reducing energy while boosting productivity. Breezair Evaporative cooling units are robust and durable; they are designed and manufactured in Australia and built using Permatuf and UV stabilised polymer cabinets moulded to be impervious to the elements while also adding aesthetic to your roof line. Breezair evaporative air conditioning units are designed to operate quietly thanks to the industry leading centrifugal fan and the Hushpower motor designs incorporated in every Breezair evaporative cooling unit. For pricing, product ranges and promotions on evaporative cooling systems please click here.
How it works
Breezair Evaporative air cooling systems utilizes the principle of evaporation to cool your property. The Breezair evaporative cooler is designed as such that a pump circulates water from a reservoir compartment to a cooling pad which soaks the pad, a fan draws air from outside the unit through the soaked pad. As air permeates through the pad, the air is cooled by evaporation and circulated via systems fan and motors sized and designed for optimum airflow delivery.
Features and Design Highlights
Breezair Evaporative air conditioning systems are designed to:
• Run at the lowest cost which can potentially save you up to $346 per year in electricity costs.
• Produce fresh easier to breathe air by continually and consistently replacing the air within your home every few minutes.
• Cool both indoor and outdoor spaces with the one system which is perfect for indoor and outdoor living and entertainment.
• Be environmentally friendly as its energy efficient produces less than 1/10th of the harmful CO2 being pumped by refrigerated air conditioning units each year.
• A healthier choice via incorporated Chillcel pads designed to filter cooled air before gently circulating it throughout your property. The air circulated by the Breezair evaporated units is gentler on eyes, nose and skin which are a perfect cool air for you, your family and your pets.
Other design highlights include:
• The WATERmiser Monitor which monitors water quality to minimise wastage and reduce consumption.
• The AQUAflow non-clogging water distribution system which increases cooling efficiency by continuously supplying a balanced flow of water to the cooling pads.
• Icon Series Centrifugal Fan and the Revolutionary Hushpower direct drive motor for high pressure performance at very low noise levels and industry leading quiet operations performance.
Braemar Evaporative Cooling
Braemer evaporative cooling units were the first evaporative system to incorporate the water distribution system into its design. The result was an effective free flow distributor system that greatly reduced energy output while improving water reliability. Braemar evaporative cooling systems are a trusted Australian brand designed with cutting edge innovative technology for maximum cooling performance at little operational energy cost.
How it works
Braemar Evaporative air conditioning units work based on the principles of evaporation. The dry, hot summer air is pumped through specially designed water-drenched pads called Chillcel pads. As the air blows through the water soaked Chillcel pads, the water is evaporated and the heat in the air is absorbed which in turn lowers the air temperature. The cool air is then blown thoroughly throughout your home.
Features and Benefits
Braemar Evaporative cooling units are designed with:
• Trademark Tornado Pump water pumps which provide excellent reliability even in the most adverse weather conditions.
• Advanced aerodynamic Stealth Fan for quiet operation.
• A world patented water distribution system for efficient cooling.
• AutoWinterseal automatic sealing system that reduces draughts and arrests heat loss in winter.
• Automatic drain valve which automatically empties the water reserve when unit is not in use, leaving it clean and dry and this ensuring that the system is operating at peak efficient while also using minimum amount of water.
• Completely enclosed tropic proof motor for reliable long term performance.
• WaterManager system which monitors water quality, keeps the system clean and effects water savings and increased efficiency by ensuring that the system uses the minimum amount of water to achieve optimum cooling.
Other benefits of installing a Braemar Evaporative Cooling system include:
• Environmental friendly and high energy efficiency
• Fresh, healthy breathable air
• Low cost of operation
• Whisper quiet cooling
• Superb industry leading engineering built and designed for longevity
• Trusted Australian brand
Which Should I choose?
Evaporative cooling is a fantastic and innovative way of cooling your home this summer. It is an efficient, cost-effective and user friendly system that operates at maximum efficiency and little carbon footprint. Choosing a system for your need isn't as easy as it seems on paper that's why at Rite Price, we are proud to offer you access to the best brands in the business, brands like Breezair, Braemar and Coolair all locally made by the multi-award winning Seeley International at Lonsdale.
Call us now for a FREE quote and inspection. Our tradesmen will provide you with prompt and reliable installation and follow up support. This is South Australian hospitality at its finest best and it is why Rite Price, a proud South Australian company has an outstanding reputation in the air conditioning industry.