Best Air Conditioner brands you can choose from
We all want the best things in life, and when it comes to air conditioning, consumers are no different. Whether it be the best features, the best price the best installation, we're all looking for a bumper experience from our air conditioning. So when it comes time to choose your next air conditioning brand, how are you going to choose? Are you going to base your decision on price, affordability or are you looking for the latest technology with innovative Wi-Fi connectivity? To help you in your quest to find the ideal air conditioner for your needs, we've put together some of our top brands that are the most popular in the Australian market.
Whether you're a South Australian business looking for an air conditioner for your office or you are a homeowner needing to deck out your five bedroom home, so it is perfectly climate controlled, there is something for everyone when it comes to air conditioning; you just need to know where to look.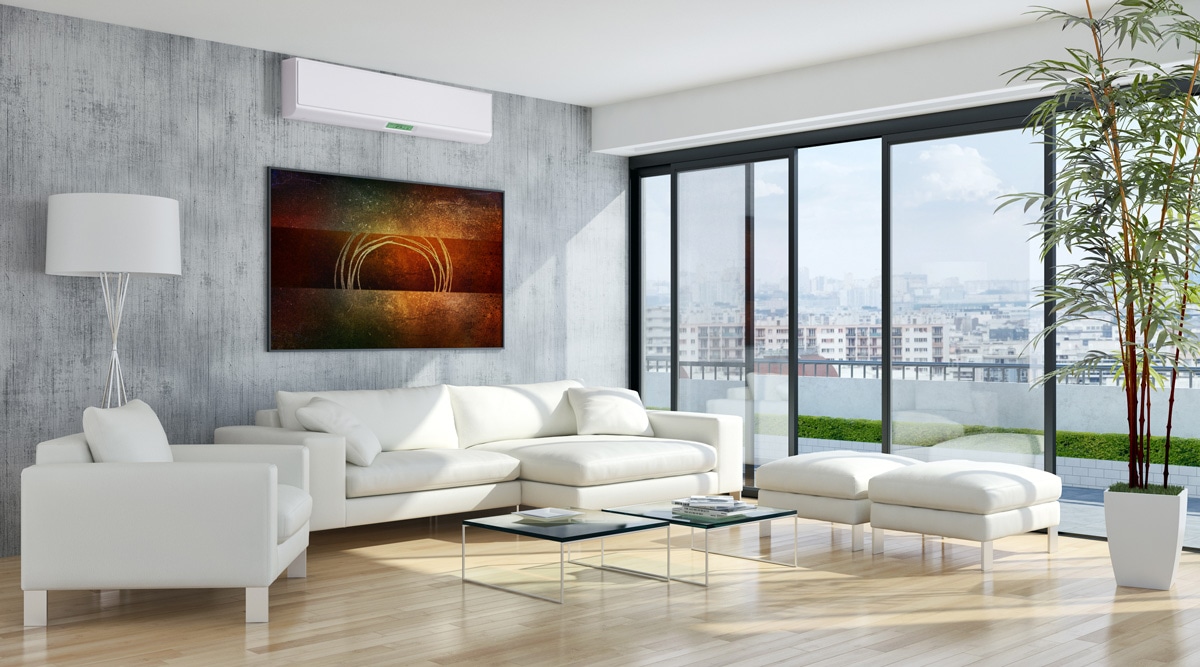 What are you looking to buy in your air conditioning system?
Before you set out on your quest to find the perfect air conditioner, firstly it's important to get an idea of what exactly you're looking to buy before you get swept away with all the options, models and brands.
Are you looking for a ducted air conditioning systems that perfectly climate controls each and every room of your home or commercial space using ducts and an intricate network of internal air conditioning vents? Or are you happy to install a wall hung unit to heat or cool one specific room or space? Or do you want to explore the idea of evaporative cooling for a more natural approach to cooling your home or office with the help of environmentally progressive processes?
Whatever you decide you will first need to make a decision about what you're looking to buy to help you move along the decision making process towards choosing the brand you like.
Next, decide on the features
Before you go any further, you should map out what sort of features you want for your air conditioning system. Some of the more common features people look for in air conditioning systems include:
Economical and energy efficiency – this could be one of the key features individuals will be focused upon in their quest to find the ultimate air conditioning system. Whether you're buying a split system or a ducted system the air is to get a system with the lowest power consumption, so you're saving money on electricity and no driving your heating or cooling costs through the roof.
Wi-Fi connectivity – imagine driving home and activating your air conditioning system all via a smartphone app, with Wi-Fi connectivity this is exactly what's possible.
Quiet operation – systems should be as quiet as possible, and the fan noise should not be too loud to interrupt the general ambience of a home or commercial space. Whisper quiet air conditioning systems are popular and the lower the output of noise the better.
Handy timer and controls – when you're relaxing on the couch, or you are across the room, it's far easier to set a time or have a remote control to activate the necessary controls. Systems with a timer a particularly popular especially for workers returning to their properties looking for the perfect climate control as they enter the building or property.
kW output – this comes back to energy efficiency again, the kW outage is an important factor in consumer's decision-making, and having a system that has the right kW to suit your space is essential. Ranging from 2.5kW right through to 8kW or more, consumers should request an air conditioning expert to measure the space to ensure the system meets the needs of the property otherwise electricity costs will increase due to operating a system that is too large or too small for the space.
Weight and size (in the instance of a split system) – this is important when you're purchasing a split system, as you might not have a huge amount of wall hanging space for the system. Likewise, a split system comes with an external compressor, so you will need to ensure you have adequate space outside the wall unit to set up your compressor and the piping for the system.
A wide range of fan settings – often we like to have plenty of options when it comes to fan speed. Having a system with a limited amount of speeds isn't ideal, as the Australian climate can be so unpredictable and you may need to blast the heat or cool from time to time. Plenty of fan speeds and even turbo mode is a popular feature many consumers search for in an air conditioning system.
Low maintenance – particularly for small systems such as split system, evaporative cooling systems and portable units, the maintenance is key to ensuring the running costs over time are kept to a minimum. Changing the filter and taking care of basic maintenance is simple and an effective way to ensure the unit is kept in great condition and stands the test of time.
Now it's time to decide what brand you want
Now that you've taken the time to decide on the features you're looking for, next is the exciting part – choosing the best brand for your needs. When it comes to air conditioning, there are some great Australian brands available as well as some iconic international brands that are well known worldwide.
Here are a few brands to consider when you're looking to buy the best brand for your property needs:
Breezair – a company that is well known as Australia's largest air conditioning manufacturer and a global leader in energy–efficient cooling and heating. Breezair used a wide range of natural air conditioning options and focuses on the evaporative cooling market. If you're looking for an evaporative cooler for your home this company is the way to go.
Braemar – Another Australian icon, Braemar is manufactured in Sydney and have a wide range of ducted gas heaters as well as evaporative coolers and air conditioners. The main focus for Braemar is energy efficiency and economical options, and their air conditioners are available for both commercial and residential properties.
Toshiba – With a passion for air conditioning, this global company was the first company to incorporate inverter technology into their air conditioning systems in 1981 and continues to ensure they have the edge in the air conditioning world. If you're looking for a company with all the latest technological advancements, Toshiba is the company for you.
Coolair – Cooling Australians for over 30 years, Coolair air conditioners create affordable, high performance evaporative air conditioning systems that stand the test of time. Ideal for the environment in South Australia, evaporative coolers are affordable and kind to the environment and are a great option for an office or a home.
Samsung – another big gun in the air conditioning world, one of the leading air conditioning brands to choose from in all electronics is Samsung. With a wide range of options ranging from ducted systems, wall mounted split systems, cassette and DVMS, Samsung offers one of the largest range of air conditioners of an international standard.
Carrier Air – this Australian company offers air conditioning solutions for residential and commercial projects across the country. The options are sustainable and efficient, and the Australia-owned and operated company has a global name as being the inventor of the modern air conditioner in 1902.
Hitachi – this international company manufactures and offers a wide range of air conditioners for commercial and domestic needs ranging from air and water-cooled chillers, multi-split systems, ducted air conditioners and multi-head split systems.
Mitsubishi Electric – when you are looking for a wide range of options in a brand Mitsubishi offers some of the widest range to help with your decision making. Whether you are looking for a console split system, ducted air, wall mounted air conditioning, bulkhead air conditioning, ceiling mounted systems or a multi head split system, Mitsubishi offers the lot.
Now it's time to speak with the experts
By this time you're probably close to making your decision about the best brands to choose from for your air conditioning however next is the stage where you need to start deciding upon the model and this is where the experts come in. Speak with one of the experts from Rite Price Heating & Cooling today to discuss the model of air conditioning from your chosen brand that suits your space. Every model is different and choosing the right kW to meet your needs can be a challenge so it's important to engage the experts in air conditioning to assist with the process. If you are interested in evaporative cooling systems, please follow this link for more information.
As a family owned and run business in Adelaide, Rite Price Heating & Cooling are well known as the leaders in air conditioning in the area and are available to provide an obligation free quote on site to assist with your decision making process.
If you're looking for the best brand of air conditioner for your home or commercial space, speak with the team from Rite Price today.