Air Conditioning Adelaide Sales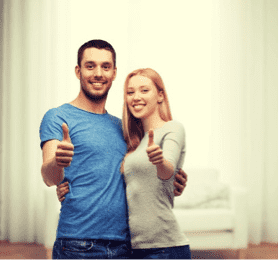 If you're looking for a new air conditioner, there are lots of different options available on the market – and lots of dealers that can help you to find what you're after. However, only Rite Price Heating & Cooling gives you top brands at affordable prices and the expert advice you need. The next time you look for a new air conditioning unit, visit Rite Price air conditioning Adelaide sales and get the air conditioner you need at the right price.
The Best Brands in the Industry at Prices You Can Afford
There are sales going on for air conditioning adelaide sales here at Rite Price, we believe in giving you as much choice as possible. At our Adelaide warehouse, we have unbeatable Air Conditioning Adelaide Sales for your grab, you'll find all the top air conditioning brands that Australians trust. We stock all of Australia's best local air conditioner models like Breezair, ActronAir, Coolair, and Braemar, so you can take advantage of a proudly made-in-Australia solution. We also offer all the largest global brands, including Carrier, Samsung, Toshiba, and Mitsubishi. We buy our inventory in bulk, which offers major cost savings over smaller orders – cost savings that we pass directly on to you. That means you get high-quality air conditioners at affordable prices. Talk to us about Air Conditioning Adelaide Sales today.
A Qualified Team of Experts At Your Disposal
Rite Price is and always has been a family business, and during our 20-year history we've developed a reputation for excellence. Our employees are highly experienced in the heating and cooling industry, and are well equipped to answer all of your questions. Having a team of experts on hand means you'll never be stuck wondering whether a particular model of air conditioner is right for you. With over 100 staff members who are well-versed in the nuances of air conditioning, you can rest assured that at Rite Price, you can always find someone who can give you expert advice. As an Adelaide-based business, we also understand the unique characteristics of Adelaide's climate, and can help you find an appropriate air conditioning solution during this air conditioning Adelaide sales period.
Buy Now and Enjoy Air Conditioning Adelaide Sales
Buying a new air conditioning unit doesn't have to be expensive. At Rite Price, we regularly have special offers and sales running and at the moment we have our air conditioning adelaide sales going on so hurry up and get your air conditioning now– so on top of the bulk savings, you'll get special pricing on all sorts of different air conditioners. For instance, you might be able to take $500 off the price of a ducted reverse cycle air conditioner, or get two years of interest-free financing. Or opt for a ducted evaporative air conditioner from Breezair, Braemar or Coolair and enjoy a 5-outlet installation at only $2990. We run several sales and special offers each year, so call us today or check our website for all the details on current offers.
Having a quality air conditioner is critical for surviving the hot Australian summers. At Rite Price, you can find all the best brands under one roof as we are currently doing air conditioning adelaide sales for our valuable customers – at a range of prices to suit any budget. Visit any of our three Adelaide locations to talk with our qualified staff and find the solution that is right for you. For more information, call us at 1300 COOLING today.
Did You Know? It's Easy to Buy Air Conditioners Online – Here Are Three Reasons Why!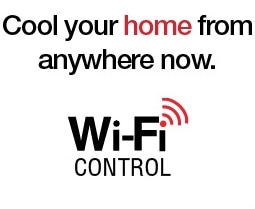 Buying new Air Conditioners online for your home can seem stressful and daunting, but the fact is that it may be easier for you to do than you might think. There are different methods that you can use to find a great deal on a quality air conditioning system when looking for air conditioners online, but one of the best options available is to shop online for next home cooling system. In fact, there are three good reasons why you may want to consider shopping online for a new air conditioner today.
Do All of Your Research Online
When you shop for your air conditioner unit locally, you may have to drive around from store to store to compare different models' features and prices. You may also have to schedule multiple appointments for in-home consultations, and this takes a lot of time and effort. When you shop for your air conditioner online, you can easily sit back in front of your computer to compare the features and costs of different models. In fact, with minimal time and effort, you can easily locate the model of air conditioner that is right for you.
Compare the Models Thoroughly when shopping for Air Conditioners Online
It can be difficult to get all of the information you need about different models when you're shopping for air conditioners online, and it can also be challenging to read consumer reports and reviews. Everything from energy efficiency ratings and warranty periods to overall customer satisfaction ratings should be reviewed in order to determine which model is best for your home. You can most easily find the information you need about the different models when you shop online.
Find the Right Installation Team
In addition, you also need to find the right installation team to install the air conditioning unit for you. You may need to compare rates, availability and consumer reviews. Some air conditioning installation crews only have experience installing specific makes and models of systems or certain types of systems, and this is a factor that can be researched online as well. In some cases, you can even set up a consultation or an appointment for the installation of your air conditioning system online without having to pick up the phone, and this can be a true convenience for busy individuals.
If you are ready to shop around for a new air conditioning system for your home, you can easily get started by shopping for your air conditioners online with Rite Price Heating & Cooling. You can learn more about the benefits and features of different models with us, and you can set up service for the installation or delivery. When the time comes to invest in a new air conditioner unit for your home, you can reach out to Rite Price Heating & Cooling for assistance or you can call 1 300 COOLING for more information.