When is a ducted evaporative air conditioner the right choice?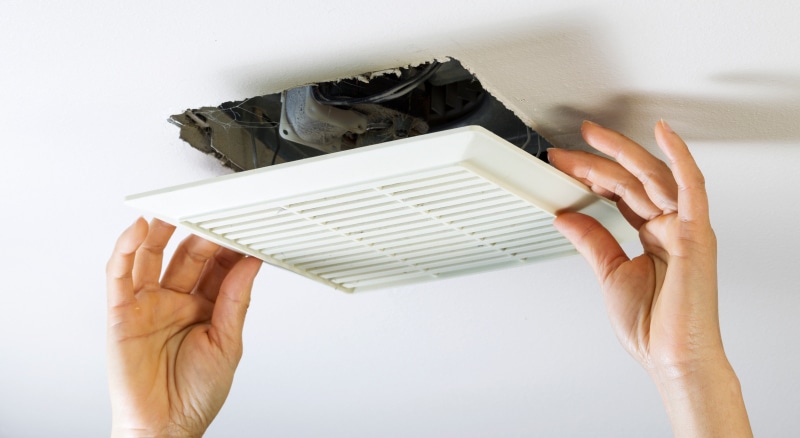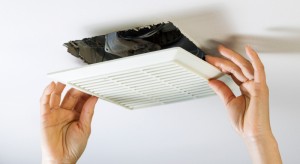 Ducted air conditioner based on evaporative cooling can be ideal options for homes looking to reduce their energy bills with more energy efficient air conditioning systems, while also benefiting from clean and fresh air rather than air that has been recycled.
How evaporative cooling works
Unlike refrigerated air conditioning, evaporative cooling utilises the natural process of water evaporation with a practical air moving system, which uses less electricity by drawing air from outside and circulating it through homes using a blower. The water-moistened pads on the front of evaporative air conditioners are usually made of wood shavings or other absorptive materials that hold on to moisture without being at risk of mildew developing, and water is replenished as required through a float valve.
How to choose an air conditioner
ducted evaporative air conditioning are among the most cost-effective air conditioning options available, but depending on the size and type of property you own, you could achieve greater success with other types of air con systems. Refrigerated cooling can deliver faster results and may be better suited to larger rooms, such as offices, while small rooms may be cooled by portable air conditioners installed in windows or ceiling fans.
Tips for sleeping comfortably on hot summer nights
This articles focus is on ducted air conditioner, although we vary out comparison for the sake of arguments. Air conditioning isn't only important for comfort, but also for your health. Installing a ducted air conditioner or other cooling system in your bedroom and other rooms in your home could help to ensure a comfortable night's sleep at all times of the year.
Ducted Air conditioner
The new ducted air conditioner is the new Modern air conditioning systems that offer much greater energy efficiency compared to older models, and you can also find a wider range options of ducted air conditioner from Rite Price Heating and Cooling, depending on the size of your room and your cooling requirements. If you live in a hot climate and require ducted air conditioner all year round, The new ducted air conditioner is your very best option. Otherwise you can go for wall mounted split systems or ducted air conditioning could be the most economical options, or you may prefer portable air conditioners for emergency cooling during shorter periods, but for the sake of this article we will recommend ducted air conditioner. You should always check the energy efficiency of air conditioners before you buy, as this will have a direct impact on your electricity bills.
Other cooling systems
If your home is oriented to benefit from natural wind cooling, strategically opening certain windows in your home could create cooling draughts, though this may not be suitable during the night for security reasons. Ceiling fans are still popular choices in many rooms, though these have less cooling power than air conditioners.
Split system air conditioners in Adelaide
Rite Price Heating & Cooling sells and installs many types of air conditioners for homes, offices and industrial premises, and also provides air conditioner repairs. Phone 08 7007 0168 for more information about split systems and ducted air conditioners in Adelaide or to arrange installation.
Split system and ducted evaporative air conditioner in Adelaide
Rite Price Heating & Cooling sells a range of heating and cooling systems in Adelaide for different types of properties, including evaporative air conditioners. Phone 08 7007 0168 for more details of air conditioner installation and repairs. Visit our evaporative cooling page for more information on our evaporative cooling systems.
Optimum air conditioning usage
Learning how to run your split system air conditioner at its most efficient could quickly add up to big savings on your electricity bills.
Using air conditioners efficiently
Getting out of bad habits can be the key to ensuring you don't spend more than you need to on home cooling, and could also help to extend the lifespan of your air conditioners. This includes not setting the temperature lower than needed, which will waste energy, and changing the filter as regularly as your manufacturer recommends. Filters that become clogged with dust and other debris will be impaired in their efficiency, causing increased strain on air conditioners. If you have fans in your home, you could also use these to supplement air conditioners so you don't have to run your AC all the time.
What to look for in air conditioners
When looking for a new air conditioner, one of the most important criteria to inspect is the comparative efficiency of the unit. Many modern air conditioners are capable of providing optimum cooling at minimal electricity cost, and these new systems will soon pay for themselves in terms of reduced electricity bills compared to maintaining older air conditioners in your home that are likely to be less efficient.
Ducted air conditioners in Adelaide
Rite Price Heating & Cooling sells and installs a range of heating and cooling systems in Adelaide, including ducted and split system air conditioners for homes, offices and industrial properties. Call 08 7007 0168 to arrange air conditioner installation or repairs.