Toshiba Air Conditioning – Ducted and or split systems
Why Choose a Toshiba Air Conditioning for your Home?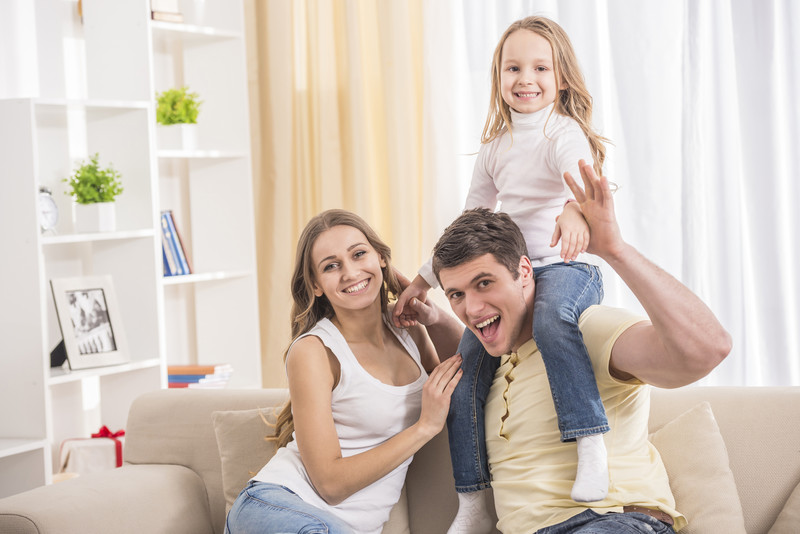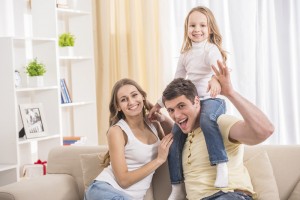 For more than 40 years Toshiba Air Conditioning has been making air conditioning that sets new standards in comfort, ease of use, energy efficiency and climate control. Committed to delivering the highest standard of quality and innovation, Toshiba provides high power with high efficiency.
Toshiba offer three different home air conditioning systems, a single split system, for smaller homes, a multi-split system for multiple room application and ducted air conditioning system for whole home air control with a neat and tidy look.
The team at Rite Price Heating and Cooling can advise you on the right system for your home. As a proudly South Australian family company, we are proud of our reputation for delivering premium service, installation and support.
Change your Environment at the Touch of a Button with Toshiba Air Conditioning
Air conditioners have been called one of the greatest mechanical engineering achievements of the 20th century. When we want to be more comfortable we simply power up an air conditioner at the touch of a button. These units have become a standard appliance in most households and while they look unassuming, each one is actually a complex electromechanical system; the end-product of nearly a century of engineering development in cooling, thermodynamics, controls, and energy efficiency.
Toshiba Air Conditioning inverter technology ensures that your energy is being used efficiently, only using high power in the most intense temperatures. To be kind to the environment, all inverter models run on R410A non-ozone depleting refrigerant. They also all come with a built in filter function that produces better airflow throughout the house.
What kind of system?
A split-system: This type of air conditioner consists of a compressor unit that's installed outside, and one or more indoor air outlets. They're usually used to cool one or more rooms, or an open-plan area, of up to 60 square metres. Price range: $800–$3000
Inverter technology: With conventional air conditioners, the compressor is either on (working to 100 per cent capacity) or off. Inverters can vary the compressor speed and maintain the set temperature within a narrow range. They are generally more efficient and can cost less to run, although a good conventional model can still be cost-effective.
Cooling-only or reverse-cycle: Reverse-cycle models don't cost much more than cooling-only models and can be used for heating in winter. While the purchase and installation costs can be high, reverse-cycle air conditioners are actually among the cheapest and most effective forms of heating for large spaces. They cause less carbon dioxide to be produced in power plants burning fossil fuel than other kinds of electric heaters.
All-Round Comfort plus Precise Temperature Control
Toshiba Air Conditioning range of single split system air conditioners are designed for flexibility in application and with a low operating sound level and improved air quality. So you get all round comfort plus precise temperature control, in a single split system air conditioner which is sleek, stylish and backed by the famous Toshiba Air Conditioning warranty and support. At Rite Price Heating and Cooling we sell and recommend this brand with absolute confidence.
High Power with High Efficiency.
The essential performance of air conditioners is determined by the characteristics of the compressor, the heart of any air conditioner. The two major requirements that face inverter-driven compressors are: a broad variable working RPM range, and high efficiency, low noise, and low vibration throughout such range.
Traditional inverter air conditioners use a single-cylinder, single rotary compressor operating on a single-rotation, single-compression principle. But rotational imbalances can lead to vibration, noise, and shaft whirling that limits performance. Toshiba uses a revolutionary Twin-Rotary Compressor, making accurate compressor rotation possible with less energy loss.
Dual Rotary Action Compressor.
Unlike a conventional rotary compressor, Toshiba Air Conditioning twin rotary compressor rotates with two rollers at the same time. As a result, there is a great reduction in energy consumption while maintaining very powerful operation. It is also extremely quiet because stable performance occurs with minimum friction. It's ideal for noise-sensitive applications as the sound of the outdoor unit is almost imperceptible.

Hybrid Inverter Merges Two Control Modules.
Toshiba Air Conditioning have managed to integrate two distinct compressor control modules into one design, enabling their units to achieve constant natural comfort with maximum energy efficiency. PAM (Pulse Amplitude Modulation) provides the highest levels of power for when you need to get cool (or warm) fast, while PWM (Pulse Width Modulation) ensures the desired room temperature is maintained with optimum energy efficiency.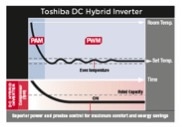 PAM – HIGH POWER: This works like a turbo engine in a car. It will set a compressor at the maximum power, providing fast cooling in order to achieve the desired room temperature when the air conditioner is switched on.
PWM – HIGH EFFICIENCY: This helps to balance the compressor speed revolution; high speed when providing fast cooling, or slow speed when maintaining room temperature. So, like cruise control in a car, it results in significantly less power consumption.
You will certainly appreciate all these technological advances if you have a background in engineering or thermodynamics, but what if you don't? At the end of the day what you will appreciate is coming home, pushing a button, and getting instant relief when it's hot or instant warmth when it's cold. Does that translate to worry-free operation? Did you get value for money? Are you using energy efficiently? When you choose Toshiba from Rite Price the answer is yes!
Rite Price Heating and Cooling has been established for over 20 years and we know our products well. Our local knowledge is second to none and with more than 100 employees, all boasting many years of experience and expertise, you can rest assured that you have made the right choice coming to Rite Price Heating and Cooling for your air conditioning needs.