Summer is coming.In a dry, hot summer, evaporative air conditioning will be your salvation.
Evaporative cooling performs best in hot, dry climates so it's ideally suited for summers in South Australia. South Australians live in the driest state in the driest inhabited continent in the world. A ducted evaporative system will quickly carry beautiful, cool air into every room of your home at a cost that is surprisingly affordable.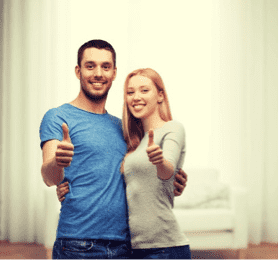 It is cheaper to purchase and run than a refrigerated system, and you always have a flow of fresh air into the house, as the windows need to be open.
As a family company that is owned and operated in South Australia, Rite Price Heating and Cooling are proud to offer evaporative cooling systems that are also manufactured in South Australia. There's nothing as reassuring as dealing with a trusted local, and Rite Price trust Breezair to deliver superior quality and performance.
Breezair may be manufactured in South Australia, but they are sold in more than 110 countries. They developed the world's first all plastic cooler with the world's first large centrifugal fan and the world's first enclosed tropic proof motor. The result is the world's quietest and most efficient ducted evaporative air conditioning system.
The Breezair 'Icon' series evaporative air conditioner uses up to 40% less electricity than conventional ducted evaporative air conditioning systems and up to 90% less than refrigerated units. With Breezair, you can cool your entire home from as little as the cost of running a light globe.
The power consumption of just one ducted refrigerated air conditioner can result in up to 1.6 tonnes of harmful CO2 being pumped into the atmosphere each year. On the other hand, Breezair evaporative air conditioning system is so efficient it produces less than one tenth of this volume.
The system works by using evaporation to cool the air. An in-built pump circulates water from a reservoir inside the unit on to a cooling pad, which in turn becomes very wet. A fan draws air from outside the unit through the moistened pad. As it passes through the pad the air is cooled by evaporation.
Evaporative systems struggle when the humidity is really high (over 70%), but days of very high humidity are few and far between in South Australia.
The key to effective evaporative cooling is ensuring that each of the cooling pads are completely saturated at all times during operation and that the system's fan and motor are sized and designed to deliver the appropriate airflow for the home.
Some evaporative cooling systems are subject to water flow variations, but not Breezair. Their design includes a non-clogging water distribution system called 'Áquaflow' that maintains a continuous and balanced flow of water across the cooling pads. This technology achieves the highest evaporation efficiency together with maximum cooling.
Breezair units incorporate their revolutionary 'Hushpower' direct drive motor – the quietest motor available – with unsurpassed reliability. The exclusive design is capable of using less energy and able to run at variable speeds. Resistant to corrosion, the motor is electronically controlled for maximum efficiency.
Another feature unique to Breezair is their WATERmiser™ Monitor, which monitors water quality to reduce consumption, minimise waste and eliminate the unnecessary dumping of water.
Ducted system need to be customised to your home so you don't buy them "off-the-shelf". The size and design of the system right for you can be assessed with the help of the expert team at Rite Price Heating and Cooling.
Choice magazine, the leading consumer publication for independent product testing, state that when it comes to air conditioners they test a wide range of units but don't test ducted systems. This is because the results would only be valid for the tested scenario, which could be very different from your house. A system that performs well in a test situation may still disappoint you if it's not designed according to your needs.
Considerations include the type of construction of your home (double brick, brick veneer, cladding, timber), the total area of your home, the dimensions of the rooms, the ceiling height, the direction the rooms face, the size, position and orientation of windows and doors and the level of insulation. We also look at the number of people living in your home and the main use of each area (for example, sleeping, living, cooking).
The motor is housed in an all-weather cabinet that mounts unobtrusively on your roof. The hard-wearing finish is available in a variety of outdoor colours including Slate Grey, Terracotta, Classic Cream and Heritage Green.
All models have been tested to Australian Standard ISO 9000. For additional peace of mind, Breezair backs every one of its air conditioning systems with an industry leading comprehensive warranty program – including 7-year comprehensive warranty*, 10-years on all structural components, plus a hefty 25-year cover on the Permatuf® cabinets.
Inside the home, you can operate the system from a single controller featuring advanced touch screen technology. You don't have to re-learn how to use this controller! It's smart but simple. You can use manual or "set and forget" programming.
For year round comfort, Rite Price suggests using a combination of ducted evaporative for energy efficient cooling and ducted gas for energy efficient heating. Talk to our team about all the options.