Rite Price measures you up for the world's best air conditioners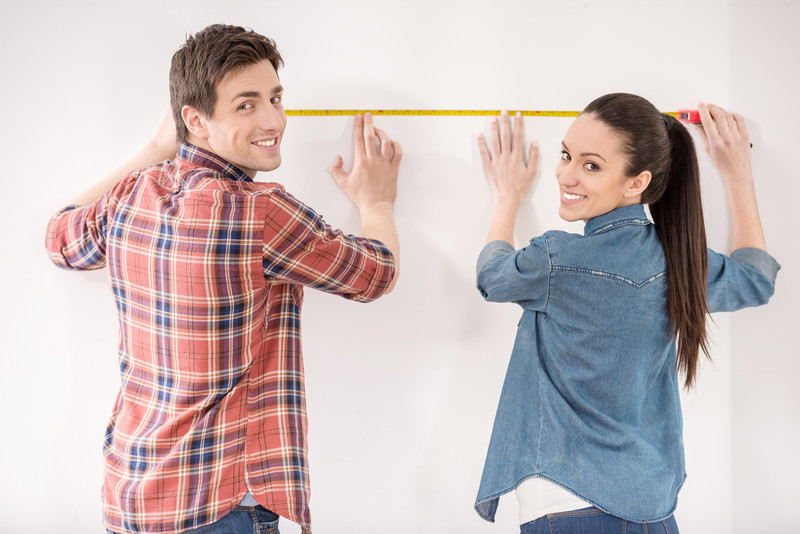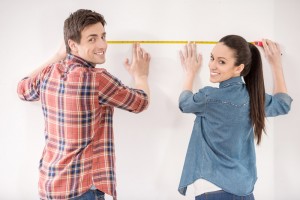 Rite Price Heating and Cooling is a local South Australian company but that doesn't stop us from sourcing the best air conditioners in the world for our customers. After more than twenty years in the industry serving and repairing all makes and models, we are selective about the brands we sell because we know which brands will deliver the best performance and reliability.
We encourage you to ask us about the brands we prefer and recommend. You can rely on our experience and our honesty if you want the best air conditioning for your home. After all, it is in our own interests to ensure your complete satisfaction, so that you will recommend us to friends and families as thousands of our happy customers have already done.
Air conditioning began with American engineering.
The modern air conditioner evolved from a machine invented by Willis Carrier in 1902. He developed a machine for the Sackett-Wilhelms Lithographing and Publishing Co. in Brooklyn, N.Y. that could keep paper from wrinkling and ink aligned. The unit was able to blow air over cold coils to control room temperature and humidity. Seeing the advantages of this discovery for a wider market than the printing industry, other factories wanted to get in on the cooling action. Carrier established the Carrier Air Conditioning Company of America to start producing room air conditioners on a commercial basis for household use. Now carrier is one of the best air conditioners you could buy today.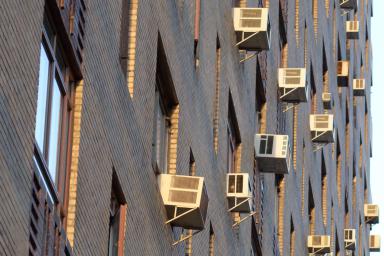 1906 Stuart Cramer became the first person to call this process "air conditioning." As a textile mill engineer in North Carolina, he created a ventilating device that added water vapor to the air of textile plants. The humidity made the yarn easier to spin and less likely to break, making it the best air conditioning unit at the time.
A little further down the track in 1931, H.H. Schultz and J.Q. Sherman invented an individual room air conditioner that sat on a window ledge; a design that's has been used in apartment buildings ever since. The units became available for purchase in 1931 and could only be afforded by the people least likely to work up a sweat—the wealthy. Their large cooling systems cost between $10,000-$50,000 (the equivalent of between $120,000-$600,000 today).
Japanese technology made air conditioning more affordable.
Japanese technology entered the market later in the century with mass production that made air conditioners affordable to the general population.
Fujitsu Ltd., commonly referred to as Fujitsu, is a multinational information technology equipment and services with headquarters in Tokyo. Having previously operated as General Colour in the 1970s and General Corporation in the 1980s, Fujitsu General became responsible for developing consumer electronics. Fujitsu now makes everything from computers to camera phones, but the company is best known in Australia for their air conditioners.
Fujitsu is committed to research and manufacturing with approximately 162,000 employees. Today they are the world's third-largest IT services provider and their products and services are available in over 100 countries. While they primarily make computing products, the company produces a wide variety of split system air conditioners and other cooling solutions for Australian homes.
Toshiba has a very long company history in Japan, dating back to a small shop and factory in Ginza's "brick town", founded in 1875. The business founders were two Japanese inventers; Hisashige Tanaka, nicknamed "the genius of mechanical wonders", and Ichisuke Fujioka, "a wizard with electricity", who was known as the Japanese Edison. Their restless curiosity and passion still live on in Toshiba's heart and soul.
Japanese engineering and resourcefulness has also seen the global success of Hitachi who today are world leaders in intelligent technology. Their innovation extends to a wide range of the best air conditioners in residential and commercial buildings though out the world.
The brand of air conditioning you buy is important.
At Rite Price we stand by the brands we sell. While the brand you choose is important, it is equally important that you work with a company that will offer you support after the unit has been installed. Every home is different, as are its occupants, and you want to have an air conditioning unit that works well for everyone and provides years of dependable service. So take care to find the best air conditioner for you.
The world's best air conditioning brands are in our showrooms.
Here at Rite Price, we want to make sure you get it right. That's why we are proud to offer you a selection of the world's premier brands so that no matter what you choose, we know you'll be happy with your decision not just now, but for years to come.
Braemar has been providing Australian families with world's best, most energy-efficient cooling and heating products for more than 50 years. They have a reputation as a trusted and innovative Australian brand. A family owned business that proudly manufactures in Australia, they offer a fantastic 7 year comprehensive warranty. They produce evaporative cooling systems that are whisper quiet and have Incredibly low running costs. Easy to install, maintain and operate, they are built to withstand the harshest Australian summers.
Breezair® have made the first corrosion-free, all-plastic rooftop evaporative air conditioner, and the first and only evaporative air conditioner with inverter technology. Breezair is a market leader in Australia, made right here in South Australia. The company is leading the world in evaporative cooling technology. Their 'Invertacool™' technology cleverly manages power consumption and eliminates wasteful and costly stop-start-stop sequence of old-fashioned systems generating greatly reduced energy use and genuine cost savings. Breezair Icon series evaporative air conditioners uses up to 90% less electricity than refrigerated units (including split systems and reverse cycle air conditioning) and up to 40% less electricity than conventional ducted evaporative air conditioning systems (without an inverter). Breezair is a wholly owned trademark of Seeley International Pty Ltd, and is 100% Australian owned. ​
Mitsubishi Electric creates high quality electrical and electronic products – for the home, business and industry. They manufacture high quality air conditioners, but, since 1967, they have been touching our lives in many other ways. They supply the traction system on the train that takes you home, the giant screens at the MCG, and the substation that regulates your electricity. The satellite that carries your mobile phone call are made by Mitsubishi Electric too. They also provide Jet Towel hand dryers for your office, video walls for entertainment and control rooms. No matter where you find Mitsubishi Electric, you'll see the same hallmarks of performance and dependability. With Mitsubishi Electric, it's all about quality of life.
Toshiba Air Conditioning has a philosophy that is reflected by the slogan of the corporation: "Committed to People. Committed to the Future". Company founders has a great dream to develop technologies that would truly benefit people everywhere. Toshiba has state-of-the-art manufacturing facilities in Japan and Thailand, as well as research and development centres. Toshiba completed world's first residential air conditioner in 1961 and developed Japan's first rotor compressor in 1968. They produced the first electronic-controlled air-conditioner in 1978. They continue to study, design and innovate for the air conditioning market.
Carrier is one of the world's leaders in high technology heating, air conditioners and refrigeration solutions. Founded by the inventor of modern air conditioning (Willis Carrier), Carrier improves the world around us through engineered innovation and environmental stewardship.
Carrier provides sustainable solutions, integrating energy efficient products, building controls, and energy services for residential, commercial and retail customers. They supply a range of split system, ducted, reverse cycle and inverter air conditioning systems to Australian residents and businesses. Carrier is also a leading provider to the aerospace and building systems industries worldwide.
Coolair evaporative systems have been cooling Australians for over 30 years with a low cost, high performance
evaporative air conditioning built to last. Coolair's® range of Evaporative Air Conditioners is available in a contemporary colour palette. It offers an ideal alternative in cost effective, healthy cooling. Units feature a state of the art Axial fan which ensures a constant even air flow over the pads, with a minimum use of energy. The variable speed motor gives you maximum comfort control, with a built-in overload safety switch. Every motor must pass rigorous and demanding performance measures to ensure it is reliable, smooth in operation, and long lasting.
Hitachi as one of the best air conditioning brands are world leaders in intelligent Air Conditioner technology. They can deliver a range of air conditioning solutions from small wall hung split systems for a single bedroom, to multizone system or a fully ducted system. They were early developers of Inverters and Scroll compressors. Their range includes single and 3-phase systems from 2.5 to 27 kW. From late 2009 Hitachi Air Conditioning products are being exclusively distributed in Australia by Temperzone and are backed by full 5 year parts and labour warranties.
Samsung as one of the best air conditioning brands has evolved to a world-class corporation from early beginnings as a small trading company. Today the company incorporates businesses that span advanced technology, semiconductors, skyscraper and plant construction, petrochemical, fashion, medicine, finance, hotels and more. Their discoveries, inventions and breakthrough products have allowed Samsung to be a leader in these fields, constantly pushing the industries forward. Samsung Electronics was founded in 1969 and quickly became a major manufacturer in the Korean market. They began producing air conditioners in 1980. Their commitment to excellence is backed by an amazing 10 year compressor parts warranty.
We are proudly South Australian.
We are also proudly South Australian and with stores right across Adelaide, we have built a reputation for great service, quality and installation by qualified experts.
We look forward to providing you with the best air conditioning prices available, but we won't cut costs along the way. Instead, you'll receive a FREE quotation and then a result that will far exceed all your expectations.