Reverse cycle air conditioning
It's more efficient doing two things at once!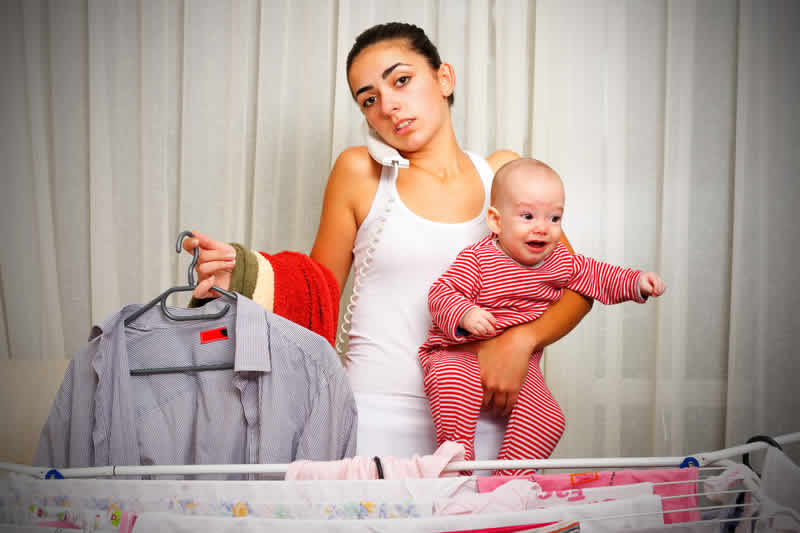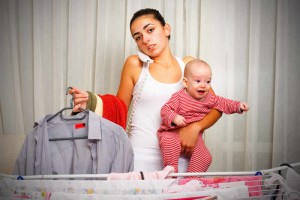 In life we often try to do two things at once in an effort to get things accomplished more efficiently. We're not sure who applied the same principle to air conditioning, but the revelation that refrigerated air conditioners could work in reverse to heat as well as cool the air was a stroke of genius.
Reverse cycle air conditioning is taken for granted in the modern age, but this change of use from a single function appliance to a dual functioning appliance changed the way we live.
So what does 'reverse cycle' actually mean?
Air conditioners work on the heat pump principle, pumping heat from one place to another. A fan draws hot air from your home over a cold liquid, called a refrigerant. Heat is absorbed from the air, cooling it, then the air then flows back into your home.
The refrigerant, warmed from the hot air, evaporates and flows into a compressor, which creates a high-pressure, high temperature gas. This gas is pumped through a heat exchanger outside your home, which allows heat to escape and the refrigerant to cool and liquefy again. The refrigerant flows through an expansion device that lowers its pressure, cooling it further, so it can absorb heat again. This cycle can also be reversed so that instead of cooling warm air, it can heat cool air.
One solution for heating and cooling your home.
Reverse-cycle models don't cost much more than cooling-only models and can be used for heating in winter. While the purchase and installation costs can be high, reverse-cycle air conditioners are actually among the cheapest and most effective forms of heating for large spaces. They cause less carbon dioxide to be produced in power plants burning fossil fuel than other kinds of electric heaters. At Rite Price Heating and Cooling you'll find the world's leading reverse cycle brands in stock including Mitsubishi Electric, Carrier, Samsung, Actronair and Toshiba.
Individual units or a ducted system?
A split-system, reverse-cycle unit is able to cool or heat one or more adjoining rooms. A split system refers to a unit comprised of two parts – one is attached to the internal wall of your home, while the other is fixed to the exterior of the house to exhaust the heat out. This is a great option for bedrooms, a living area or study.
Ducted reverse cycle systems are designed to cool or heat multiple rooms at once, feeding refrigerated or heated air through a series of vents in the home. Usually these vents are in the ceiling. These air conditioners each consist of a compressor, a fan and a heat exchange coil and use a refrigerant to cool or heat the air. Output and energy ratings vary, so it is important to choose a system that will cope with the size of the area you want to cool and the extent of use that will be needed. Heat and cool your whole home, or just the areas you are currently using, with the touch of a button.
At Rite Price Heating and Cooling, we want to make sure you get it right. That's why we are proud to offer you a selection of the world's premier brands so that no matter what you choose, we know you'll be happy with your decision not just now, but for years to come.
Every home is different and so is the optimal air conditioning solution. Rite Price Heating and Cooling can evaluate your needs and offer advice on the most appropriate air conditioning solution. We pride ourselves on professional installation and support.
Another thing your reverse cycle air conditioner can do.
Air conditioners do much more than control temperature, they can also condition air quality to safeguard the health of your family. Australia has one of the highest rates of asthma in the world, as well as high levels of seasonal hay fever and other allergies. This makes an air-purifying capability an important consideration when purchasing an air conditioner.
Reverse cycle air conditioning can help purify the air inside your home. Quality air conditioners incorporate an air-purifying filter that trap fine, airborne particles such as smoke and dust. More advanced air conditioners refine their filters even further with the ability to capture even the tiniest microscopic particles. At the highest end of the range, especially engineered filters also have the ability to decompose odours, and even absorb and deactivate bacteria and viruses.
At Rite Price we can show you a number of models with advanced filters, including the Toshiba range designed to minimise air pollutants.
Mitsubishi Electric has introduced the Plasma Duo Filter System. It features a deodorising filter and an air purifying filter. The deodorising filter removes chemical substances such as ammonia, methyl mercaptan, trimethylamine and hydrogen sulphide at the nano-level (1/1,000,000 of a millimetre). The air purifying filter then removes substances like fine house dust, pollen, bacteria and viruses. In addition, negative ions are generated for their relaxing and soothing effects.
Catechin, a bioflavonoid found in green tea is used in the filters for its antiviral and antioxidant qualities. Catechin also offers excellent deodorising characteristics, which is why Mitsubishi Electric uses this compound in air conditioning filters to not only improve air quality but to also prevent the spread of bacteria and viruses in the room.
There's more than one way to contact Rite Price.
Rite Price is proudly South Australian with stores right across Adelaide. Call in and visit one of our showrooms at Munno Para Shopping Centre, Valley View or Clovelly Park. Alternatively, give us a call on 8277 4292 and we'll come to you. We also offer simple on-line shopping.
Rite Price Heating & Cooling will provide you with a FREE quotation that will surpass your expectations. We have built a reputation for great service, competitive pricing and installation by qualified experts. Contact us for the very best solutions in reverse cycle air conditioning for your home!
Reverse Cycle Air Conditioning Adelaide
If you're looking for an effective and efficient home heating and cooling solution, a reverse cycle air conditioner is a fantastic option. These unique air conditioning units are powerful, energy efficient and great for large homes. When it comes to reverse cycle air conditioning Adelaide homeowners can count on Rite Price to carry all the best name-brand units at reasonable prices. Discover how this unique and enviably convenient heating and cooling solution will keep your home comfortably heated all year round.
Reverse Cycle Air Conditioners: A Simple Home Cooling Solution
Reverse cycle air conditioners work just like traditional air conditioners do – they use a heat pump mechanism (consisting of an indoor and outdoor coil) to move heat from one area to another. A heat pump uses two coils, one inside and one outside, to pass warm air over a refrigerant. The refrigerant absorbs the heat in the air, which causes the air to become cooler.
You Won't Need Your Furnace: Reverse Cycle Air Conditioners Also Work as Heaters!
What makes reverse cycle air conditioners unique, though, is their ability to run the heat pump in reverse – so this air conditioner absorbs heat from the outside air and transfers it into your home! It doesn't take much for a reverse cycle air conditioner to heat your home – even in below-freezing temperatures, a reverse cycle unit can keep every room in your house toasty warm. That means the right reverse cycle air conditioner can completely replace a gas furnace. A ducted system can provide convenient heating and cooling to every room in your house.
High Energy Efficiency Means You Save Money
Reverse cycle air conditioners range in efficiency ratings, but in general, this method of heating and cooling is more efficient than a standard furnace. Conventional furnaces must create heat where it didn't exist before, which is an energy-intense process; reverse cycle air conditioners simply transfer heat from the outside air into your home. All reverse cycle air conditioners carry government energy rating labels, so check the rating before you buy – the very best units will display a 5- or 6-star rating.
Discover How Rite Price Gives You The Best Value
Here at Rite Price Heating and Cooling, we have a vast selection of reverse cycle air conditioners available for purchase. At our warehouse, you'll find all the best name brands like Toshiba, Mitsubishi Electric, and Samsung. Our team of experts can help you find the exact model that will meet your needs, and we'll give you a free installation quote. We also offer zero percent interest payment plans, and we stand behind our air conditioners and installation services with an unprecedented 10-year workmanship warranty. Our convenient Adelaide location means you don't have to go far for service and support.
Reverse cycle air conditioning is a great new home heating and cooling method that is taking Australia by storm. The dual heating and cooling function is a highly convenient feature, and these units offer unparalleled energy efficiency. For more information or to get your free installation quote, call us at 1300 COOLING today.