Get the best air conditioning repair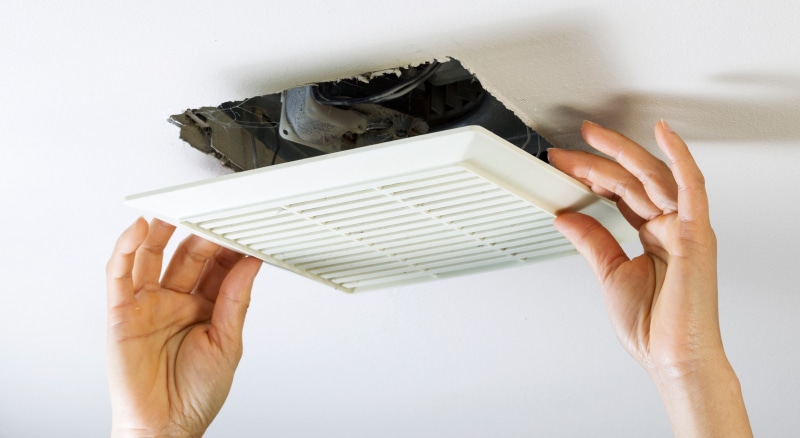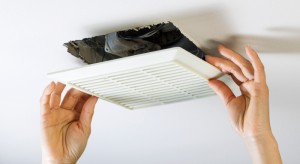 It is frustrating when your air conditioner breaks down, and it often happens in the height of summer when you really rely on that cool air blowing throughout your home. Breakdowns can be avoided with a regular maintenance schedule, but if you are unlucky and your air conditioner refuses to work, Rite Price are here to repair it for you.
You can rely on Rite Price to get it back up and running quickly with a minimum amount of inconvenience. We have a dedicated service division to carry out maintenance, service and repairs to all types and brands of air conditioning systems.
Best of all, our service technician will arrive when promised. Our technicians are well trained and very competent. All repairs are carried out quickly and correctly the first time, with your air conditioning back up and running as soon as possible.
If for some reason your air conditioner can't be repaired, or due in the case of an older unit proves to be more economical to replace than repair, Rite Price can still assist you. We sell all major brands of air conditioners, from split system units to fully ducted cooling systems, at very competitive prices.
The serious consequences of a breakdown for the best air conditioning repair
We understand how serious an air conditioner breakdown can be, especially in intense heat. Here are a few examples from around the world that show how much we have come to rely on air conditioning:
JULY 2015
During a heatwave in the UK in July, the Evening Standard reported that sick and elderly patients were reportedly left to swelter in "sauna-like" conditions when air conditioning stopped working on two wards at a north London hospital.
It was claimed that vulnerable patients including some who had just arrived from intensive care were "cooking" in their beds at the Royal Free Hospital in Hampstead. David Silver, 73, who was in the ward recovering from a gall bladder removal, told the Daily Mail he had experienced nothing like it living in the tropical climate of Thailand for 15 years."
JANUARY 2015
In January 2015, angry passengers on a plane in Brazil were forced to open the emergency exits as their flight prepared to take off – after an air conditioning fault left them stifled in 40C heat. The flight crew were about to leave the airport when the cabin crew and the passengers refused to travel – and opened the emergency doors in a desperate bid for fresh air. Luckily for those on board, the plane was still on the ground.
MAY 2014
In May last year, TSA agents walked off after an air conditioner broke down at New York's busy LaGuardia airport. This forced all of the travellers in the Terminal to use only one of the two security checkpoints. The onslaught of extra bodies led to chaos with massive lines and overheating in sauna-like conditions.
JUNE 2014
In June, the air conditioning at the AT&T Centre in San Antonio broke during Game 1 of the NBA Finals, leaving fans "sweltering at their seats," reporters in the arena complaining on Twitter, and players reaching for bags of ice to cool down.
Chris Bosh of the Miami Heat told ESPN's Doris Burke at halftime, "It's like playing in my old high school gym. There's no air movement."
LeBron James, who was wearing a microphone during the game, told his teammates in a huddle during the third quarter, "They're trying to smoke us out of here."
How to stay cool while waiting for
your air conditioner to be repaired:
With Rite Price Heating and Cooling, you won't have to wait long! Our technicians are on the road daily throughout Adelaide and will attend to the break down as soon as possible. Our vehicles carry most parts required to fix the problem so your air conditioning can repaired with a minimum of inconvenience.
If your air conditioning breaks down and your home is quickly heating up, here are a few old-fashioned ways to keep cool.
20 old fashioned ways
to beat the heat:
Block out the sunlight!
During the hottest time of the day the sunlight comes through your windows and creates a greenhouse effect inside. Even with the windows open the sunlight can increase the interior temperature significantly. Close the blinds, lower the shades, and shut the curtains. Blocking the sunlight from getting inside will help to lessen the sweltering heat.
Close windows during the day
With no air conditioner to cool off your home, it is important to remember that the air temperature isn't always the same inside your home as it is on the outside. When the air on the outside is getting hotter than the air on the inside (usually happens during peak day hours), it's time to close the windows.
Open windows at night
As the sun goes down, so does the temperature. Open the windows at night to allow some of the heat out and some of the cooler air inside. As soon as the sun rises in the morning be certain to close those windows to keep out as much of the heat as possible.
Avoid using large appliances
Appliances such as your washing machine, dryer, dishwasher and stove can be your worst enemy during a scorching summer day or night. These appliances give off enough heat to turn your house into an oven. Try limiting the use of these items until your air conditioning unit is working again.
Turn Down the Heat
Don't do anything to bring more heat inside the house. Avoid using the oven and the stove. If you have an outdoor BBQ that is the perfect way to make meals for a while. Better yet have some icy cold salads.
Unplug
Keep appliances on only when needed. The less going on inside the less added heat you will be making. Even when not operating, microwaves, coffee makers, laptops and other electronics draw power.
Stay Away From The Light!
Try keeping the lights dim if you have that option, or use less lights. Light bulbs produce major heat that can turn your already hot house into a gigantic incubator.
Stay Low To Stay Cool
Heat rises upward. If you live in a two storey home, the upper level is always going to be the hottest part of your home. Try staying on the ground level to keep cool.
Drink Water
The best way to cool your body temperature down is by drinking water and staying hydrated.
Eat Cold Food
Have some shaved ice, an icy cold drink, cold yogurt, or cold fruit. Like drinking water, by consuming cold foods, you are keeping your body cool from the inside out.
Cold Sheets
Try placing your sheets in the fridge. Take them out and use them just before bed. Cotton sheets are the best choice for this method as cotton gives more ventilation than other material which allows for even airflow.
Towel Off
Grab some towels and run them under cold water. Place one around your neck while the others go into the freeze. The large vein that runs up your neck to your brain will instantly feel that cool sensation and actually tell the brain it is cold. Your body will actually feel slightly cooler instantly if you try this technique. As the towels lose their coolness, swap them out for the frozen ones in the freezer.
Dampen Down
Wearing damp clothes during the day can cool your body temperature down from the outside. You could also use a damp towel while you sleep. Just dip a large towel into some cool water and place it over you like blanket.
Wet Your Feet
Soaking your feet in cool water will help reduce your body's temperature.
Fans and Spray Bottles
This is one of the best anti-heat combinations ever. It's simple, cheap, and effective. Use a small electric fan along with a spray bottle filled with cool water to battle dry heat.
Chill Out
Take a few bowls and fill them with ice. Place the bowls in front of any table fans you have in the house. Placing a fan on a table near your chair with a big bowl of ice is going to feel like a mini air conditioner compared to the heat.
Take a nap
Take a nap in the afternoon, and sleep during the heat of the day.
Loosen up
Wear loose fitting, light clothing
Check which way ceiling fans are turning.
Ceiling fans can cool off a house but make sure they are rotating the right way, as most are supplied with a summer and a winter setting. Hot air rises, so the summer setting pulls up the hot air and circulates the cool air below. The blades for summer turn counter clockwise. In winter, fans can be set to turn clockwise, which will drive hot air down from the ceiling and push it back into the home.
Reverse Fan
Fans can be used for more than just blowing air at you – they can also be used to blow hot air away from you. Try placing a larger fan facing out of an open window. This way the fan is blowing the hot air out of your house.