How to Get the Most from Your Ducted Air Conditioning Unit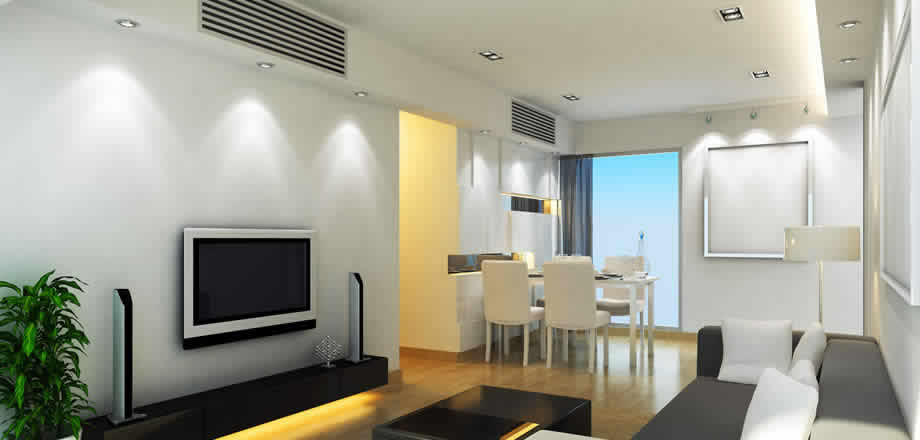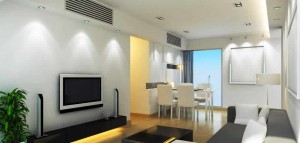 Your ducted air conditioning unit can provide you with a convenient source of cool, comfortable air on the warmest days. However, it also can be a costly system to replace. Because of its importance in your home and the cost associated with a full replacement of your AC unit, you may be wondering what steps you can take to get the most out of your ducted air conditioning unit. There are a few tips that you can keep in mind to help you extend its life while also ensuring peak efficiency when the unit runs.
Periodic Maintenance for your ducted air conditioning unit
A ducted air conditioning unit can become dirty over time, and this includes components that range from the air filters to the air ducts and interior components in the equipment. Replacing air filters as recommended is the easiest step that you can take to keep the system clean and functioning well throughout the year. This can decrease wear and tear while also promoting great indoor air quality and reduced energy consumption. In addition, you may also benefit from scheduling annual maintenance service with an HVAC company. This is a step that is recommended by all HVAC manufacturers, and you can set up service today if your existing unit has not received maintenance this season.
Timely Repairs for your ducted air conditioning unit
Putting off a minor repair task can result in unnecessary strain on your system, and you can minimize this type of wear and tear by completing repairs in a timely manner. Even if an issue seems insignificant, it can impact how well the entire system functions. Scheduling repairs as soon as possible and having them completed by a licensed HVAC professional is a great way to get the most out of your system.
Thermostat Settings
A final point to consider relates to setting your thermostat to an ideal temperature. When you set your thermostat so that your system runs more often, it creates extra strain on the system and can make it dirtier over time. This may increase the need for repairs and may decrease the lifespan. If you are interested in maximizing the life of your system and promoting energy efficiency, you can easily set your thermostat to a more beneficial temperature.
If you have recently installed a ducted air conditioning unit or if you are thinking about installing a new system, you may understandably be searching for the best tips for care and maintenance of your system. The good news is that you generally can take a hands-off approach for your AC unit most days of the year, but you can follow these important tips periodically or as needed in order extend the life of your system, decrease repair and ultimately maximise energy efficiency.
Ducted Air conditioning: most wanted values in your systems
For a ducted air conditioning unit that will be installed throughout the interior of your home, the life expectancy and warranty of the system you decide upon plays a critical role in determining whether the price you paid was right and what added value, if any, you'll receive. When it comes evaluating any ducted system, always check the specified life expectancy. After all, you don't want to go through all the trouble and cost of installing a brand new system only to have it completely give out on you just a handful of years down the line. The absolute best quality systems can easily last for upwards of 15 years or more, so you'll want to determine where each system you're considering falls with respect to life expectancy, and choose the one that can serve you the longest. In addition, there's also added value to be found when it comes to the warranty offered by a particular system. The longer that warranty lasts and the broader its terms for system repair and replacement, the more overall value you'll be receiving as the years go by.
Ducted air conditioning unit will meet your needs
Finding a new ducted air conditioning unit for a fair price that you think offers great overall value will mean nothing unless the system you select can actually meet all your cooling needs. Therefore, in order to determine the true value of any system, you need to reference its listed specifications with regards to overall cooling capacity. Ducted air conditioning unit in particular are supposed to be able to cool your entire home, so check to see whether the units you're considering will be able to do just that. Cooling capacity is measured in British Thermal Units (BTU), and the BTU rating you will want to look for will depend upon the size of your home. In general, the cooling capacity needed for a smaller area of around 100 to 300 square feet is 5 000 to 6 000 BTU, for mid-range areas of 250 to 550 square feet it's 7 000 to 8 200 BTU, and for larger areas of 350 to 950 square feet the required capacity is 9 800 to 12 500 BTU. Whether or not a certain ducted system you're considering can meet the BTU requirement for your home will play a significant role in helping you to evaluate its price and overall value.
What Is the Best Unit for Your Home in Terms of Style, Saving Energy, and Security?
As previously mentioned, if you're looking for an ducted air conditioning unit to cool your home, you probably won't be looking for a portable or wall unit, and will therefore be looking for an outdoor unit that is functional and also compliments the look of your home. The look of the models you'll have to choose from will also depend on the size of your home, as the amount of cubic feet per minute the cool air from your ducted air conditioning unit will have to cover will determine how large and concealable your unit will have to be. If you're looking to cool a larger home, the best units will come in with casings ensuring that much of the insides of the machine will be covered, assuring an aesthetically pleasing look that could add value to your home. For your system to function correctly there must be a free flow of air leaving your home, which used to be accomplished by opening windows. Due to innovations in duct work and home cooling, your HVAC installation professional can now use ducts that are mounted in the ceiling, thereby allowing air to escape to your attic, which will also require proper ventilation to stop excessive moisture from building up. This kind of innovative setup will also keep your home's security intact.
Ideally you'll be able to find a ducted air conditioning unit that might bump up the value of your home by looking good, functioning efficiently and promising long term durability. However, with so many options available these days, finding a suitable machine to cool your home shouldn't prove to be too large of a chore. Your HVAC installation professional will be able to answer any questions you have in terms of your unit's performance and durability, so don't be afraid to ask questions, as you want to choose the right unit the first time.