Exploring Breezeair evaporative cooler prices for your Adelaide home
When you're shopping for an air conditioner it's common practice to be focused mainly on the price. When it comes to evaporative cooling units prices vary depending on the unit, but this isn't the only thing that you have to check when buying one.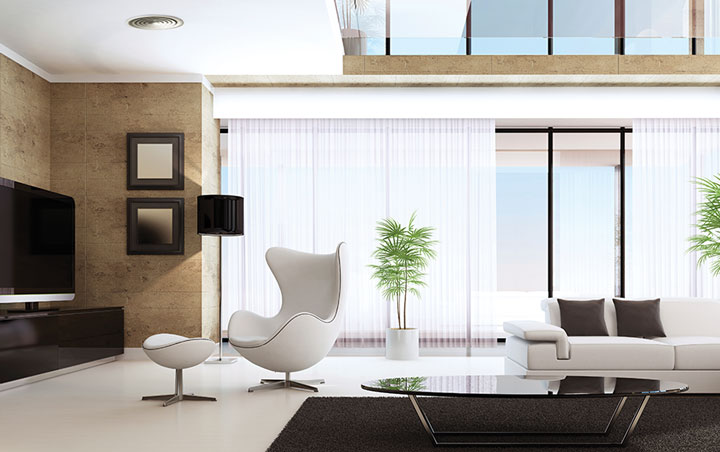 There is a wide range of important factors to consider when buying an evaporative cooler such as the quality of the product, the durability, maintenance, energy-efficiency, and the running costs to name a few. Moreover, you should also be aware of the warranty and after-sales customer service, as a longer warranty for an evaporative cooler can make a massive difference in the decision-making process and should be taken into consideration when making a decision about which evaporative cooler you should choose. Visit our page dedicated to evaporative cooling to find out more information today.
In this article, we explore Breezeair evaporative cooler prices, the features of Breezair coolers and why you should consider installing a Breezair evaporative cooling system in your home.
Perks of installing a Breezair evaporative air cooler in your home
Evaporative cooler prices in Australia range considerably from cheap portable units up to around $3,000 up to $7,000 for a ducted system with all the bells and whistles. The figure will of course vary from one brand to another. Despite the price tag, this cooling system is definitely worth its price.
There are numerous advantages that you can get from having a Breezair evaporative cooler installed in your home.
● Energy efficient – Traditional air conditioning units are expensive to run however with Breezeair evaporative cooling systems, the cost of running the system could go as low as $37 for the whole year! The price depends on the time of day you are running the system, however, the energy efficiency is a massive decision factor for many people looking to buy a cost effective evaporative cooler.
● Breathe fresh air inside your home – have you ever experienced sneezing, dry throat or coughing inside your home when the air conditioner is turned on? Evaporative air conditioners such as Breezair offer a fresh and clean sensation that is suitable for individuals with respiratory issues and even asthma. Rather than recirculating recycled air, evaporative coolers bring fresh air in from the outside, pass the air through wet pads to create a cooled air that is circulated throughout your property.
● Allow for open windows and doors – evaporative coolers allow for open windows and doors during operation. There is no need to lock yourselves in just to make sure that your air conditioner will work efficiently. Welcome your guests with open doors and windows even if the unit is turned on. This way, you can take advantage of the cool air from the system while getting the fresh air from the outdoors as well.
● Emits less pollution – a standard air conditioner that uses refrigerant will emit as much as 2 tonnes of CO2 in the atmosphere. While a evaporative cooler emits less emissions and is kinder to the environment.
At the end of the day, evaporative coolers are suitable for specific environments and can only be run in dry heat, rather than humid and tropical climates so if you live in far north Queensland an evaporative cooler isn't ideal for the environment.
The main perks of installing an evaporative cooler in particular a Breezair model is the cost benefits as well as the natural and freshly cooled air you experience when the cooler is in service.
Breezeair is proudly Australian
Made in Australia, Breezair understand the needs and wants of homeowners in Adelaide and across Australia. Their evaporative cooling systems work to cool and climate control homes and properties using evaporative cooling techniques and are a functional and affordable option for homes and offices looking for a fresh and clean air cooler.
As well as being an evaporative cooler of choice for the Australian market, Breezair offers a wide range of features and benefits for property owners as well as a comprehensive warranty. With a wide range of evaporative cooling models to suit each and every style of property, Breezair offers property owners the opportunity to experience clean and freshly cooled air all via featured-packed cooling systems. If you're interested in finding out more about Breezair evaporative cooling systems, speak with an air conditioning expert to explore the possibilities of evaporative cooling for your property.
For more information prices and benefits of installing a Breezair evaporative cooling system in your Adelaide property speak with a qualified and experienced air conditioning specialist from Rite Price Heating & Cooling today to discuss the best options.