Eco-Friendly Air Conditioning in Adelaide
Air conditioning in Adelaide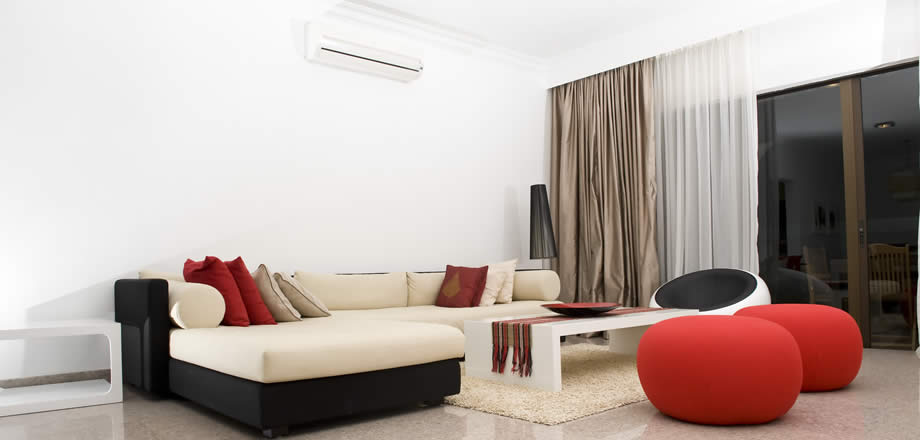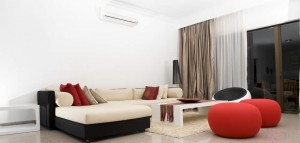 If you are considering installing a cooling heating or air conditioning in Adelaide, then it might be beneficial to take a more detailed look at Adelaide's climate. Adelaide is considered as 'Mediterranean' with warm, sunny weather and low-humidity year-round. Sunshine hours are high, over 2,500 a year and rainfall mostly comes in winter.
The weather to watch out for occurs during the summer months, where temperatures rise above 40 degrees Celsius and that's why you need your air conditioning in Adelaide. During this time split system or ducted air conditioning almost becomes essential to cope with the extreme heat. Heat exhaustion and sunburn are two hazards which can affect Adelaide residents and it's important to ensure that you avoid spending too many hours in the direct sun.
Winters are generally not too harsh. A bad winter's day in Adelaide will start at around 3 degrees and reach a maximum of 13 – however most days are warmer than this. The ideal temperature for human comfort does depend on environmental and personal factors, although South Australian's usually feel best in temperatures ranging in the 20's. With this in mind, it is advisable to have a heating and well as a cooling system to cater for all year round.
Rite Price supplies wall-mounted Split system air conditioning in Adelaide – which are the ideal combination of cooling and heating – two air conditioning in Adelaide in one. The compact indoor unit is quiet and blends into any modern décor. Several rooms can be cooled and heated independently from a single external unit and can be controlled by a comprehensive wireless remote control.
AIR CONDITIONING COILS
The air conditioning Adelaide evaporator coil and condenser coil collect dirt over their months and years of service, and this can be very understandable due to the fact that air conditioning Adelaide takes a lot of heat during the year of service. A clean filter prevents the evaporator coil from soiling quickly. In time, however, the evaporator coil will still collect dirt as time goes on. This dirt reduces airflow and insulates the coil, reducing its ability to absorb heat. To avoid this problem, check your evaporator coil every year and clean it as necessary or reach out to one of our highly friendly professionals for a quick service.
Many people have air conditioners in their homes, from split system air conditioners to ducted cooling systems, but relatively few people have a full understanding of how these intricate systems work to create a continuous flow of cool air.
This video from How Stuff Works explains how air conditioners based on evaporation work to cool rooms in homes and commercial buildings. Evaporative air conditioners contain a liquid inside metal coils, which evaporates into gas at a lower temperature than water. Air is blown past these very cold coils by fans into the home. In this regard, air conditioners operate similarly to refrigerators, with the walls of the home being used to keep in cool air.
Different types of air conditioners may be arranged differently, but will usually have the same components, including the control unit and a compressor, as well as a condensing unit which may be located outside the property in the case of split systems or vented out of the window for portable units. air conditioners with external mounting need to be weather protected to avoid damage to the metal coils and internal fans, and typically offer greater energy efficiency than portable air conditioners, but the operational principles are the same.
Not all properties are suited to ducted air conditioning however, especially if this would require extensive pipe work that would impair the efficiency of the system. In the case of larger premises, such as warehouses, chilled water systems may be preferable. Find out more about different types of heating and cooling systems in Adelaide by contacting Rite Price Heating & Cooling on 1300cooling or 1300heating.
Running you air conditioner in Adelaide at this time of year is almost a necessity. It can be stiflingly hot and humid and air conditioning is the only way you can survive the last of Adelaide's fierce summer. However if you are an environmentally conscious person, leaving it running all day may result in pangs of guilt, as it consumes so much excess energy. Indeed, of all the appliances found in an Adelaide home, the air conditioner is the one that uses the most juice – it can be up to 16% of a home's energy consumption. However, there are some steps you can take to create an eco-friendly air conditioning environment without compromising on comfort.
Buy Energy Star Air Conditioners
Probably the simplest way to achieve eco-friendly air conditioning is to invest in a unit with a high energy start rating, the more stars the more energy efficient. These units use anywhere from 10 to 50 per cent less energy that regular air conditioner.
Opt for an Evaporative Cooler
Instead of purchasing an air conditioner you can opt for an evaporative cooler. They bring warm air in from the outside and reduce its temperature dramatically via a wet padded mat. Evaporative coolers are cheaper to run and actually improve the air quality in your home. If you are interested in evaporative cooling, see our page for more information.
Seal your home
Seal up your home to ensure that hot air cannot enter, and cool air cannot escape. Close windows, fix cracks and block the gaps underneath doors.
Perform regular maintenance
Filters should be cleaned or replaced every three months. An air conditioner with a clean filter has better air-flow and is not working as hard.
Air Conditioning in Adelaide
Rite Price Heating and Cooling sells, installs and repairs eco-friendly air conditioners and evaporative coolers in Adelaide. Call (08) 7007 0168 to find out how you can enjoy the benefits of eco-friendly air conditioning today.
Air Conditioners Repairs
Keeping your home's heating and cooling systems such as air conditioners in good condition can reduce the risk of problems occurring and ensure they keep operating at peak efficiency for longer. Try get air conditioner repairs done before the season starts.
Identifying air conditioner problems
Older air conditioners are more susceptible to breaking down, but even new systems can sometimes fail without warning if they are not well maintained. By learning what signs to look for in malfunctioning air conditioners, you stand a better chance of catching and fixing these issues before they develop into more serious problems – from excessive noise to water leaking from the unit. Loud noises in air conditioners are usually caused by a dislodged fan belt, which can be relatively easy to correct, while problems such as frozen coils and leaks are usually more serious.
Importance of professional air conditioner repairs
Unless you have experience fixing air conditioners, serious repairs should be left to professionals. This is especially the case with split system air conditioners, when the air conditioner is located outside and may be difficult to access. If you are planning on carrying out any work on your air conditioner, or even taking the unit apart to inspect components for damage, it's vital to make sure the power supply is disconnected first.
Rite Price Heating and Cooling have a large team of air conditioning technicians to service and repair any air conditioning system from Evaporative Cooling, Ducted Reverse Cycle, Split Systems, Gas Heating, Wood Heaters and Dual Cycle Heating and Cooling systems.
Split system and ducted air conditioners in Adelaide
Rite Price Heating & Cooling sells, installs and repairs a range of heating and cooling systems in Adelaide, including many types of air conditioners. Contact Rite Price on 08 7007 0168 to discuss your air conditioner problems and arrange professional air conditioner repairs.